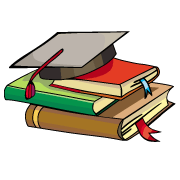 myCBSEguide
Trusted by 70 Lakh Students
Install App
CBSE class 10 English Communicative Chapter 2 Poem-Mirror notes in PDF are available for free download in myCBSEguide mobile app. The best app for CBSE students now provides Poem-Mirror class 10 Notes latest chapter wise notes for quick preparation of CBSE board exams and school based annual examinations. Class 10 English Communicative notes on Chapter 2 Poem-Mirror are also available for download in CBSE Guide website.
CBSE Guide Poem-Mirror class 10 Notes
CBSE guide notes are the comprehensive notes which covers the latest syllabus of CBSE and NCERT. It includes all the topics given in NCERT class 10 English Communicative text book. Users can download CBSE guide quick revision notes from myCBSEguide mobile app and my CBSE guide website.
10 English Communicative notes Chapter 2 Poem-Mirror
Download CBSE class 10th revision notes for Chapter 2 Poem-Mirror in PDF format for free. Download revision notes for Poem-Mirror class 10 Notes and score high in exams. These are the Poem-Mirror class 10 Notes prepared by team of expert teachers. The revision notes help you revise the whole chapter in minutes. Revising notes in exam days is on of the best tips recommended by teachers during exam days.
CBSE Class 10 English Communicative
Revision Notes
Mirror (Poem)
By-Sylvia Plath
This is a poem written in the first person, i. e. , a mirror is giving an account of its nature and qualities. Personification is used throughout. In first stanza, the narrator is a real mirror while in the second stanza, it is a lake( a reflecting surface which acts like a mirror). It reflects how a woman is disappointed and frustrated to see her gradually fading beauty and youth.
The mirror in the poem symbolises the eternal truth of life. It is real and shining. It is silver in colour and appears perfectly smooth. It does not judge others with preconceived ideas like humans do. But only reflects the exact image back without any alteration. The mirror is not cruel but only truthful. It considers itself as a four-cornered eye of God, which sees everything for what it is.
The mirror says that it spends most of its time in watching the pink wall on the opposite side. It has, as if, become a part of it . The image of the wall is interrupted only by people who come to have a look at themselves or by the darkness caused by the night.
The mirror then compares itself to a lake, where the woman bends over it and tries to find its flaws behind its darkness. The illusion created by the moonlight or the candles make her appear beautiful and different from what she actually is. But the mirror, very truthfully, reflects her image without being biased.
But the true images reflected by the mirror makes the woman frustrated and angry. She cries and throws her hands in agitation and despair. She is ageing but unable to accept the natural process of ageing. Every morning she comes and stands in front of the mirror. She misses her youth and beauty. It is her face that replaces the darkness. She feels insecure and insignificant because she feels that she is no more charming. The loss of her beauty and youthfulness makes her behave like a fish without water or a fish trapped in the pond.
Poem-Mirror class 10 Notes
CBSE Revision notes (PDF Download) Free
CBSE Revision notes for Class 10 English Communicative PDF
CBSE Revision notes Class 10 English Communicative – CBSE
CBSE Revisions notes and Key Points Class 10 English Communicative
Summary of the NCERT books all chapters in English Communicative class 10
Short notes for CBSE class 10th English Communicative
Key notes and chapter summary of English Communicative class 10
Quick revision notes for CBSE board exams
CBSE Class-10 Revision Notes and Key Points
Poem-Mirror class 10 Notes. CBSE quick revision note for Class-10 English Communicative, Chemistry, Maths, Biology and other subject are very helpful to revise the whole syllabus during exam days. The revision notes covers all important formulas and concepts given in the chapter. Even if you wish to have an overview of a chapter, quick revision notes are here to do if for you. These notes will certainly save your time during stressful exam days.
To download Poem-Mirror class 10 Notes, sample paper for class 10 Mathematics, Social Science, Science, English Communicative; do check myCBSEguide app or website. myCBSEguide provides sample papers with solution, test papers for chapter-wise practice, NCERT solutions, NCERT Exemplar solutions, quick revision notes for ready reference, CBSE guess papers and CBSE important question papers. Sample Paper all are made available through the best app for CBSE students and myCBSEguide website.
---

Test Generator
Create Tests with your Name & Logo
Try it Now (Free)
---