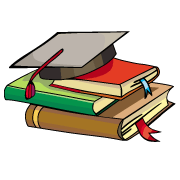 myCBSEguide
Trusted by 70 Lakh Students
Install App
CBSE class 10 English Communicative Chapter 2 Drama-Julius Caesar notes in PDF are available for free download in myCBSEguide mobile app. The best app for CBSE students now provides Drama-Julius Caesar class 10 Notes latest chapter wise notes for quick preparation of CBSE board exams and school based annual examinations. Class 10 English Communicative notes on Chapter 2 Drama-Julius Caesar are also available for download in CBSE Guide website.
CBSE Guide Drama-Julius Caesar class 10 Notes
CBSE guide notes are the comprehensive notes which covers the latest syllabus of CBSE and NCERT. It includes all the topics given in NCERT class 10 English Communicative text book. Users can download CBSE guide quick revision notes from myCBSEguide mobile app and my CBSE guide website.
10 English Communicative notes Chapter 2 Drama-Julius Caesar
Download CBSE class 10th revision notes for Chapter 2 Drama-Julius Caesar in PDF format for free. Download revision notes for Drama-Julius Caesar class 10 Notes and score high in exams. These are the Drama-Julius Caesar class 10 Notes prepared by team of expert teachers. The revision notes help you revise the whole chapter in minutes. Revising notes in exam days is on of the best tips recommended by teachers during exam days.
CBSE Class 10 English Communicative
Revision Notes
Julius Caesar
By – William Shakespeare
'Julius Caesar' is a historical play as it deals with the historical events that took place in ancient Rome between 44 BC and 42 BC.
Caesar wanders about in his night gown and is kept awake by Calpurnia's nightmares. She called out in her sleep about supernatural omens that spelled disaster. Calpurnia believes that such omens are a premonition of evil and some harm would befall Caesar. But he rebuffs her, refusing to give in to fear. Caesar deems the signs to apply to the world in general and refuses to believe that they bore evil for him personally. Finally, Calpurnia prevails upon Caesar to stay at home. Decius Brutus jeopardizes Calpurnia's plan and forces Caesar to go to the Senate, where the senators were waiting to offer a crown to him. On his way, Caesar rejects the petition of Cimber to revoke the orders for his brother's banishment. This proves to be the last nail in his coffin. Immediately afterwards, Casca and other senators, along with Brutus, stab Caesar. Casars last words are, "Et tu Brute?"(means: even you Brutus)
The conspirators turn to the plebians and start shouting slogans of "Liberty, Freedom and Enfranchisement", as if they were safeguarding the rights of all the Romans.
Mark Antony is too dumbstruck to find Caesar's body in a pool of blood, but tactfully refrains himself from making any statement. He request Brutus for allowing him to make a funeral speech. Dismissing Cassius's objection, Brutus allows him but only after he has himself addressed the plebians. Antony uses his excellent oratory skills very cleverly and succeeds inciting the mob to mutiny and wreck havoc against the conspirators. Brutus and others have to flee for their lives and Octavius Caesar arrives to clinch the victory for Antony and save Caesar's honor.
Drama-Julius Caesar class 10 Notes
CBSE Revision notes (PDF Download) Free
CBSE Revision notes for Class 10 English Communicative PDF
CBSE Revision notes Class 10 English Communicative – CBSE
CBSE Revisions notes and Key Points Class 10 English Communicative
Summary of the NCERT books all chapters in English Communicative class 10
Short notes for CBSE class 10th English Communicative
Key notes and chapter summary of English Communicative class 10
Quick revision notes for CBSE board exams
CBSE Class-10 Revision Notes and Key Points
Drama-Julius Caesar class 10 Notes. CBSE quick revision note for Class-10 English Communicative, Chemistry, Maths, Biology and other subject are very helpful to revise the whole syllabus during exam days. The revision notes covers all important formulas and concepts given in the chapter. Even if you wish to have an overview of a chapter, quick revision notes are here to do if for you. These notes will certainly save your time during stressful exam days.
To download Drama-Julius Caesar class 10 Notes, sample paper for class 10 Mathematics, Social Science, Science, English Communicative; do check myCBSEguide app or website. myCBSEguide provides sample papers with solution, test papers for chapter-wise practice, NCERT solutions, NCERT Exemplar solutions, quick revision notes for ready reference, CBSE guess papers and CBSE important question papers. Sample Paper all are made available through the best app for CBSE students and myCBSEguide website.
---

Test Generator
Create Tests with your Name & Logo
Try it Now (Free)
---