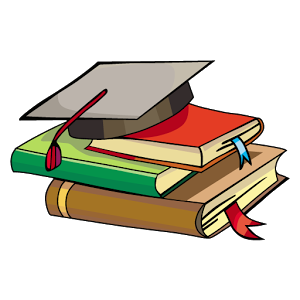 myCBSEguide App
CBSE, NCERT, JEE Main, NEET-UG, NDA, Exam Papers, Question Bank, NCERT Solutions, Exemplars, Revision Notes, Free Videos, MCQ Tests & more.
Install Now
CBSE class 10 English Communicative Chapter 1 Drama-The Dear Departed notes in PDF are available for free download in myCBSEguide mobile app. The best app for CBSE students now provides Drama-The Dear Departed class 10 Notes latest chapter wise notes for quick preparation of CBSE board exams and school based annual examinations. Class 10 English Communicative notes on Chapter 1 Drama-The Dear Departed are also available for download in CBSE Guide website.
CBSE Guide Drama-The Dear Departed class 10 Notes
CBSE guide notes are the comprehensive notes which covers the latest syllabus of CBSE and NCERT. It includes all the topics given in NCERT class 10 English Communicative text book. Users can download CBSE guide quick revision notes from myCBSEguide mobile app and my CBSE guide website.
10 English Communicative notes Chapter 1 Drama-The Dear Departed
Download CBSE class 10th revision notes for Chapter 1 Drama-The Dear Departed in PDF format for free. Download revision notes for Drama-The Dear Departed class 10 Notes and score high in exams. These are the Drama-The Dear Departed class 10 Notes prepared by team of expert teachers. The revision notes help you revise the whole chapter in minutes. Revising notes in exam days is on of the best tips recommended by teachers during exam days.
CBSE Class 10 English Communicative
Revision Notes
The Dear Departed
By – Stanley Houghton
The play 'The Dear Departed' presents an interesting situation that has tragically become common place in world of today. The scene of the play is set in the sitting room of a small house in a lower middle-class district of a provincial town. The tea-table is seen laid. Mrs.Slater, a plump and active lady, is in mourning and is getting ready to receive some guests. She beacons to her daughter Victoria, who is ten year old, and instructs her to change into something sober. It is revealed that Victoria's grandfather has passed away and the Slater family is getting ready to receive Aunt Elizabeth and Uncle Ben. Victoria expresses surprise at this new because they had not paid them a visit for years. Mrs.Slater reveal that they are coming over to talk about grandfather's affairs, on hearing of his death.Meanwhile, Mr. Slater enters. He is a heavy man and stoops too. He is also in mourning dress.
Henry Slater is sceptical,whether Elizabeth will come, for the last time they both had quarrelled, she had vowed never to pay a visit again to their house. Mrs. Slater gives Henry new slippers of her father. She also plans to take away new bureau of grandfather and shift it to their room, before Elizabeth and Ben arrive. Both the husband and wife, lock the front door and shift the bureau to their room downstairs and put their old chest of drawers there.Victoria wants to know why they are stealing grandfather's things but Mrs Slater asks her to remain quiet. Gradpa's new clock is also taken away. Meanwhile grandpa was moving and stirring. After sometime Mr Abel Merry weather enters the room and is surprised to see her other daughter and son-in-law , Mrs and Mr Jordan.He reveals that he was well and just had a slight headache. He notices Henry wearing his new slippers and takes them. Ables wishes to know why they all were in mourning dresses. Mrs Jordan cooks up some story to pacify him. Abel Merry weather enjoys tea and has a generous slice of an apple-pie. He grumbles and scolds Mrs Slater for taking away his bureau. Mrs Jordan gets agitated and accuses her sister of robbing her father.The husbands also join their wives in hurling accuses at each other. Abel , then, discovers about his death. He addresses his daughters directly and declares that he was going to change his will and all the money will go to the one, in whose house he dies. Both the daughters fight with each other to keep their father with them. Abel is amused and watches all the fun. At last, he makes an announcement which shocks everyone. On Monday , he would go to the lawyer and alter his will, then he would go to the insurance office and pay his premium.After that he would go to the Church and marry Mrs Sharrock. Everyone is shocked to hear his announcement. He tells them that at last he had found somebody who was happy to keep him. He exits with an invitation of his wedding. He also thanks Mrs Slater for keeping his bureau down-stairs, as now it would be much easy for him to cart it away to 'Ring-O-Bells' .
Drama-The Dear Departed class 10 Notes
CBSE Revision notes (PDF Download) Free
CBSE Revision notes for Class 10 English Communicative PDF
CBSE Revision notes Class 10 English Communicative – CBSE
CBSE Revisions notes and Key Points Class 10 English Communicative
Summary of the NCERT books all chapters in English Communicative class 10
Short notes for CBSE class 10th English Communicative
Key notes and chapter summary of English Communicative class 10
Quick revision notes for CBSE board exams
CBSE Class-10 Revision Notes and Key Points
Drama-The Dear Departed class 10 Notes. CBSE quick revision note for Class-10 English Communicative, Chemistry, Maths, Biology and other subject are very helpful to revise the whole syllabus during exam days. The revision notes covers all important formulas and concepts given in the chapter. Even if you wish to have an overview of a chapter, quick revision notes are here to do if for you. These notes will certainly save your time during stressful exam days.
To download Drama-The Dear Departed class 10 Notes, sample paper for class 10 Mathematics, Social Science, Science, English Communicative; do check myCBSEguide app or website. myCBSEguide provides sample papers with solution, test papers for chapter-wise practice, NCERT solutions, NCERT Exemplar solutions, quick revision notes for ready reference, CBSE guess papers and CBSE important question papers. Sample Paper all are made available through the best app for CBSE students and myCBSEguide website.
---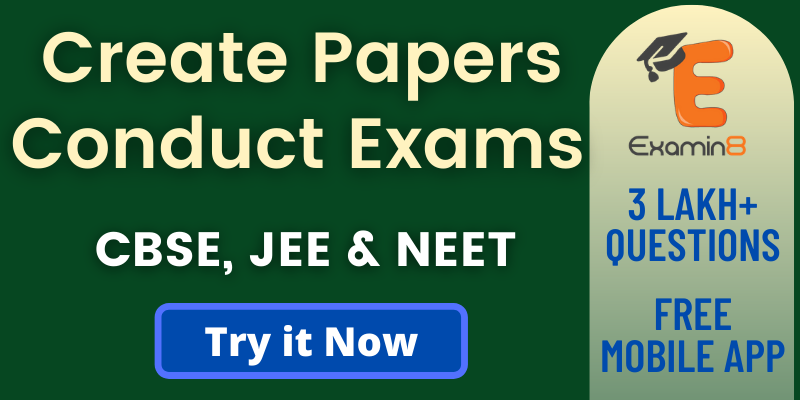 ---