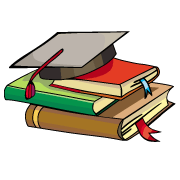 myCBSEguide
Trusted by 70 Lakh Students
Install App
CBSE class 10 English Communicative Chapter 5 Fiction-Patol Babu Film Star notes in PDF are available for free download in myCBSEguide mobile app. The best app for CBSE students now provides Fiction-Patol Babu Film Star class 10 Notes latest chapter wise notes for quick preparation of CBSE board exams and school based annual examinations. Class 10 English Communicative notes on Chapter 5 Fiction-Patol Babu Film Star are also available for download in CBSE Guide website.
CBSE Guide Fiction-Patol Babu Film Star class 10 Notes
CBSE guide notes are the comprehensive notes which covers the latest syllabus of CBSE and NCERT. It includes all the topics given in NCERT class 10 English Communicative text book. Users can download CBSE guide quick revision notes from myCBSEguide mobile app and my CBSE guide website.
10 English Communicative notes Chapter 5 Fiction-Patol Babu Film Star
Download CBSE class 10th revision notes for Chapter 5 Fiction-Patol Babu Film Star in PDF format for free. Download revision notes for Fiction-Patol Babu Film Star class 10 Notes and score high in exams. These are the Fiction-Patol Babu Film Star class 10 Notes prepared by team of expert teachers. The revision notes help you revise the whole chapter in minutes. Revising notes in exam days is on of the best tips recommended by teachers during exam days.
CBSE Class 10 English Communivative
Revision Notes
Fiction Patol Babu, Film Star
By – Satyajit Ray
The story depicts the dreams and aspirations of small timers and the apathy of film people for whom film making is a business. Patol Babu was a middle aged man, of about fifty years, with a bald head. His neighbor, Nishikanto Ghosh, informed him that his brother-in-law, Naresh Dutt, a film producer, was looking for an actor for a small role in a film. He told him that the character he was looking for resembled Patol Babu. Patol Babu was so excited to hear that he purchased wrong vegetables in the market. He fondly remembered that he always had a great passion for the stage and in his youth he had acted in many 'Jatras'. There was, indeed a time, when people specially bought tickets just to see him.
It was in the year 1934, when he lived in Kanchrapara and worked as a clerk with Hudson and Kimberley. He had thought of floating his own theatrical club but lost his job. Ever since Patol Babu had to struggle a lot to make his living. He worked in a Bengali film, worked as an insurance agent but nothing lasted.
The offer to work in films sparked his passion again. Naresh Dutt duly arrived and told him to repot at Faraday House, next morning. On enquiry, Naresh Dutt told Patol Babu that it was a speaking role and he had to play an absent-minded pedestrian. Patol Babu was extremely happy and confided in his wife and told her that he was aware that it was not a big role and he also knew that one rose from small roles only and it might prove to be a beginning of a great career. His wife expressed her reservations but Patol Babu was in no mood to listen.
Next morning, Patol Babu reported on time at Faraday House. He saw big crowd with cameras and other instruments being shifted here and there. He was instructed by Naresh Dutt to wait for his turn. Patol Babu was nervous as he had no idea of what his dialogues would be and he did not want to make a spectacle of himself in front of the lead actors. In the meantime, shooting of the film started and one scene was shot. Patol Babu could not wait any longer. He went to Naresh Dutt and asked for his dialogues. On glancing at the paper, Patol Babu was disappointed and depressed as he was required to speak just one word, ' Oh!'He was supposed to act like an absent-minded person and collide with the lead actor, Chanchal Kumar, utter, Oh, and resume walking. He was then instructed to go and wait on one side. Patol Babu felt humiliated and let down. He felt the entire Sunday was lost in false anticipation of a good role. A faint memory stirred his mind. He remembered his mentor, Gogon Pakrashi's advice that as an artist one must make the most of one's opportunity, whatever it might be. This thought drove away all his depression and he started rehearsing all kinds of expressions that can be given out while saying 'Oh'.
Finally, Patol Babu was called after an hour. Patol Babu suggested to the director that the scene would look more realistic, if the collision took place while he had his eyes on the newspaper. A newspaper was immediately arranged. The director suggested to put a mustache on Patol Babu's face. During his scene, Patol Babu tried to put in his best efforts, mixing different expressions in a single 'Oh'. Everyone around there, praised Patol Babu's acting skills and he went back satisfied and stood near the paan shop. Patol Babu was extremely happy and felt proud of himself that his acting skills had not faded with time. But the next moment, he felt dejected because for film people it was a moment's work and next minute it was forgotten. He knew he would be paid, it would be a very small amount. He needed the money badly. But could twenty rupees measure against the intense satisfaction of doing a job perfectly. Ten minutes later, Naresh Dutt was surprised to find Patol babu missing, without collecting his remuneration. Next minute all that was forgotten and camera started rolling for another shot.
Fiction-Patol Babu Film Star class 10 Notes
CBSE Revision notes (PDF Download) Free
CBSE Revision notes for Class 10 English Communicative PDF
CBSE Revision notes Class 10 English Communicative – CBSE
CBSE Revisions notes and Key Points Class 10 English Communicative
Summary of the NCERT books all chapters in English Communicative class 10
Short notes for CBSE class 10th English Communicative
Key notes and chapter summary of English Communicative class 10
Quick revision notes for CBSE board exams
CBSE Class-10 Revision Notes and Key Points
Fiction-Patol Babu Film Star class 10 Notes. CBSE quick revision note for Class-10 English Communicative, Chemistry, Maths, Biology and other subject are very helpful to revise the whole syllabus during exam days. The revision notes covers all important formulas and concepts given in the chapter. Even if you wish to have an overview of a chapter, quick revision notes are here to do if for you. These notes will certainly save your time during stressful exam days.
To download Fiction-Patol Babu Film Star class 10 Notes, sample paper for class 10 Mathematics, Social Science, Science, English Communicative; do check myCBSEguide app or website. myCBSEguide provides sample papers with solution, test papers for chapter-wise practice, NCERT solutions, NCERT Exemplar solutions, quick revision notes for ready reference, CBSE guess papers and CBSE important question papers. Sample Paper all are made available through the best app for CBSE students and myCBSEguide website.
---

Test Generator
Create Tests with your Name & Logo
Try it Now (Free)
---