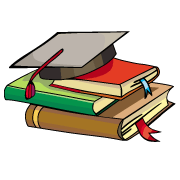 myCBSEguide
Trusted by 70 Lakh Students
Install App
CBSE class 10 English Communicative Chapter 4 Poem-Ozymandias notes in PDF are available for free download in myCBSEguide mobile app. The best app for CBSE students now provides Poem-Ozymandias class 10 Notes latest chapter wise notes for quick preparation of CBSE board exams and school based annual examinations. Class 10 English Communicative notes on Chapter 4 Poem-Ozymandias are also available for download in CBSE Guide website.
CBSE Guide Poem-Ozymandias class 10 Notes
CBSE guide notes are the comprehensive notes which covers the latest syllabus of CBSE and NCERT. It includes all the topics given in NCERT class 10 English Communicative text book. Users can download CBSE guide quick revision notes from myCBSEguide mobile app and my CBSE guide website.
10 English Communicative notes Chapter 4 Poem-Ozymandias
Download CBSE class 10th revision notes for Chapter 4 Poem-Ozymandias in PDF format for free. Download revision notes for Poem-Ozymandias class 10 Notes and score high in exams. These are the Poem-Ozymandias class 10 Notes prepared by team of expert teachers. The revision notes help you revise the whole chapter in minutes. Revising notes in exam days is on of the best tips recommended by teachers during exam days.
CBSE Class 10 English Communicative
Revision Notes
Ozymandias (Poem)
By – Percy Bysshe Shelly
In this sonnet, Shelley illustrates the vanity of human greatness and the failure of all attempts to immortalise human achievements. The speaker recalls having met a traveller from an ancient land, who told him a story about the ruins of a statue in the desert of his native land. A lifelike statue of the king was made to immortalise him. But now the statue lies broken and disfigured in the desert. The traveller tells the poet that two vast legs of stone stand without the upper body and beside this lies the broken and crumbled stone-head, which is half sunk in the sand. The statue has a bitter and cruel expression on its face which indicates that the sculptor had understood the passion of his subject really well. It was obvious that the statue was of a man who sneered with contempt for those who were weaker than himself, yet fed his people because of something in his heart.
On the pedestal near the face, the traveller reads an inscription in which the king Ozymandias tells everybody who happen to pass by that how awesome a king he is. But there is no other evidence of his awesomeness in the vicinity of this giant broken statue. There is only sand as far as an eye could see.
Poem-Ozymandias class 10 Notes
CBSE Revision notes (PDF Download) Free
CBSE Revision notes for Class 10 English Communicative PDF
CBSE Revision notes Class 10 English Communicative – CBSE
CBSE Revisions notes and Key Points Class 10 English Communicative
Summary of the NCERT books all chapters in English Communicative class 10
Short notes for CBSE class 10th English Communicative
Key notes and chapter summary of English Communicative class 10
Quick revision notes for CBSE board exams
CBSE Class-10 Revision Notes and Key Points
Poem-Ozymandias class 10 Notes. CBSE quick revision note for Class-10 English Communicative, Chemistry, Maths, Biology and other subject are very helpful to revise the whole syllabus during exam days. The revision notes covers all important formulas and concepts given in the chapter. Even if you wish to have an overview of a chapter, quick revision notes are here to do if for you. These notes will certainly save your time during stressful exam days.
To download Poem-Ozymandias class 10 Notes, sample paper for class 10 Mathematics, Social Science, Science, English Communicative; do check myCBSEguide app or website. myCBSEguide provides sample papers with solution, test papers for chapter-wise practice, NCERT solutions, NCERT Exemplar solutions, quick revision notes for ready reference, CBSE guess papers and CBSE important question papers. Sample Paper all are made available through the best app for CBSE students and myCBSEguide website.
---

Test Generator
Create Tests with your Name & Logo
Try it Now (Free)
---