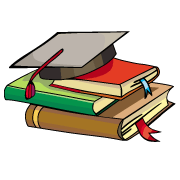 myCBSEguide
Trusted by 70 Lakh Students
Install App
CBSE class 10 English Communicative Chapter 3 Fiction-The Letter notes in PDF are available for free download in myCBSEguide mobile app. The best app for CBSE students now provides Fiction-The Letter class 10 Notes latest chapter wise notes for quick preparation of CBSE board exams and school based annual examinations. Class 10 English Communicative notes on Chapter 3 Fiction-The Letter are also available for download in CBSE Guide website.
CBSE Guide Fiction-The Letter class 10 Notes
CBSE guide notes are the comprehensive notes which covers the latest syllabus of CBSE and NCERT. It includes all the topics given in NCERT class 10 English Communicative text book. Users can download CBSE guide quick revision notes from myCBSEguide mobile app and my CBSE guide website.
10 English Communicative notes Chapter 3 Fiction-The Letter
Download CBSE class 10th revision notes for Chapter 3 Fiction-The Letter in PDF format for free. Download revision notes for Fiction-The Letter class 10 Notes and score high in exams. These are the Fiction-The Letter class 10 Notes prepared by team of expert teachers. The revision notes help you revise the whole chapter in minutes. Revising notes in exam days is on of the best tips recommended by teachers during exam days.
CBSE Class 10 English Communicative Fiction
Revision Notes
The Letter
by – Dhumaketu
Coachman Ali,  a clever hunter, now old and sick, has been regularly visiting the post office for the past five years. Unfavourable weather, failing health, nothing can stop him from visiting the post office. He religiously visits there, in the hope of receiving a letter from her daughter Miriam, his only child, who had got married to a soldier and left him. Everyday he would be th first to reach and the last to leave, but  never got a letter in his name. People would consider him mad and derive pleasure in tormenting him.
Coachman Ali had been a famous hunter in his yester-years. But when Miriam left him and did not respond for years, he realized the pain of suffering and separation. So he gave up hunting altogether.
One day, as usual, Ali reached the post office. He was in a bad health that day and makes lots of efforts to reach there. He felt irritated and had an argument with the postmaster, who calls him 'a pest'. Ali feels humiliated but still does not loose hope of getting a letter from his daughter. While leaving that day, Ali gives five guineas to Laxmi Das, the clerk in the post office. Ali took a promise from Laxmi Das that he will deliver his daughters' letter to his grave. Ali is then not seen by anybody for sometime.
As luck would have struck, the postmaster finds himself in the similar situation. His daughter is ill in another town and he has no information about her. He is eagerly waiting for his daughter's letter, when he chances upon Miriam's letter for her father. Since he is also suffering from the pain of separation. he decides to personally deliver the letter to Ali. Next morning, when he reaches Ali's home, he is shocked to learn that he had died three months ago.
Laxmi Das recounts his last meeting with Ali and remembers his promise and to compensate his bad behavior, the post master also accompanies him to Ali's grave and place Miriam's letter on it. This was a traumatic experience for the postmaster and he realizes that letters are not just envelops and postcards but great human worth and emotions are attached to them. He is heart curses him for maltreating Ali. His fate is now only to wait for his daughter's letter and spend another restless night in anxiety.
Fiction-The Letter class 10 Notes
CBSE Revision notes (PDF Download) Free
CBSE Revision notes for Class 10 English Communicative PDF
CBSE Revision notes Class 10 English Communicative – CBSE
CBSE Revisions notes and Key Points Class 10 English Communicative
Summary of the NCERT books all chapters in English Communicative class 10
Short notes for CBSE class 10th English Communicative
Key notes and chapter summary of English Communicative class 10
Quick revision notes for CBSE board exams
CBSE Class-10 Revision Notes and Key Points
Fiction-The Letter class 10 Notes. CBSE quick revision note for Class-10 English Communicative, Chemistry, Maths, Biology and other subject are very helpful to revise the whole syllabus during exam days. The revision notes covers all important formulas and concepts given in the chapter. Even if you wish to have an overview of a chapter, quick revision notes are here to do if for you. These notes will certainly save your time during stressful exam days.
To download Fiction-The Letter class 10 Notes, sample paper for class 10 Mathematics, Social Science, Science, English Communicative; do check myCBSEguide app or website. myCBSEguide provides sample papers with solution, test papers for chapter-wise practice, NCERT solutions, NCERT Exemplar solutions, quick revision notes for ready reference, CBSE guess papers and CBSE important question papers. Sample Paper all are made available through the best app for CBSE students and myCBSEguide website.
---

Test Generator
Create Tests with your Name & Logo
Try it Now (Free)
---