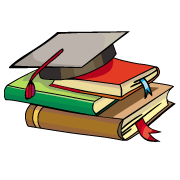 myCBSEguide App
Download the app to get CBSE Sample Papers 2023-24, NCERT Solutions (Revised), Most Important Questions, Previous Year Question Bank, Mock Tests, and Detailed Notes.
Install Now
CBSE class 12 Geography Planning and Sustainable Development class 12 Notes Geography in PDF are available for free download in myCBSEguide mobile app. The best app for CBSE students now provides Planning and Sustainable Development class 12 Notes Geography latest chapter wise notes for quick preparation of CBSE board exams and school based annual examinations. Class 12 Geography notes on chapter 9 Planning and Sustainable Development Geography are also available for download in CBSE Guide website.
CBSE Guide Planning and Sustainable Development class 12 Notes Geography
CBSE guide notes are the comprehensive notes which covers the latest syllabus of CBSE and NCERT. It includes all the topics given in NCERT class 12 Geography text book. Users can download CBSE guide quick revision notes from myCBSEguide mobile app and my CBSE guide website.
12 Geography notes Chapter 9 Planning and Sustainable Development
Download CBSE class 12th revision notes for chapter 9 Planning and Sustainable Development in PDF format for free. Download revision notes for Planning and Sustainable Development class 12 Notes and score high in exams. These are the Planning and Sustainable Development class 12 Notes Geography prepared by team of expert teachers. The revision notes help you revise the whole chapter 9 in minutes. Revision notes in exam days is one of the best tips recommended by teachers during exam days.
CBSE Class 12 Geography (Book-2)
Chapter-9
Planning and Sustainable Development class 12 Notes Geography
Planing is the process of thinking formulation  of a scheme of programme and implementation of a set of action to achive some goal .
THERE ARE TWO APPROACHES
1. Sectorial planning
2. Regional planning
3. India started five year plans and annual plans
TARGET AREA PLANNING
1. This plan take care of economical back ward areas, based on resources
2. Govt. introduced the following programmes under
TARGET AREA PLANNING
1. Command area dev. programed
2. Drought prone area dev. pro
3. Desert dev pro
4. Hil area dev pro
5. The samll farners dev agency
6. Marginal farmers dev agency
HILL AREA DEVELOPMENT PROGRAMME
1. Started during 5th plan
2.  covered 15 district of UTTAN,. WB & TN
3. National committee on the development of backward area in 1981 recommended this programme
4. Selected the area above 600 mts.
5. Covered tribal regions
6. Objectives are: horticulture, plantation, animal husbandry, poultry forestry small scale and village industries
DROUGHT PRONE AREA DEVELOPMENT PROGRAMME
1. Started during 4thplan
2. Objectives: employment, creating productive assets, starting  labor intensive works, irrigation projects, land development. Programme. Afforestation, grassland dev. Electricity ,road, market, credit facility.
3. Integrated water shed dev. Pro
4.  restoration of ecological balance between water, soil, plants and animals
5. Covered 67 districts
CASE STUDY TRIBAL DEV.PRO
1. Bhaurmur  Tribal region  located in chambray district. of HP
2. Inhabited by  Gaddi tribes 3. They practice transhumance
4. Total area is 1818 sq.km  1500 to 3700 mts altitude
5. Ravi and its tributaries drain this region
6. There are 4 physiographic regions1. Holi 2. Khani 3. Kugti 4. Tundah
7. Harsh climate, low resource base, fragile environment
8. 20/sq km density
9. Most  economically backward
10. Socio economic deprivation
11. Objectives: transport and communication Agriculture. Allied activities. Socio eco. Services, education, health, potable water, electricity
12. Effects Of ITDP
1. In crease literacy rate ,2. Sex ratio , 3.female literacy 4.reduce gender inequality 5.shipt to cash crops
SUSTAINABLE DEVELOPMENT
DEVELOPMENT THAT  NEEDS OF PRESENT WITHOUT COMPROMISING THE AVILITY OF FUTUTE GENERATIONS T OKMEET THEIR OWN NEEDS. IT TAKE CARE OF ECONOGICAL, SOCIAL ECONOMIC, ASPECTS OF PRESENT AND PLEADS FOR CONSERVATION OF RESORUCE FOR FUTURE
CASE STUDY
INDIRAGANDHI CANAL  COMMAND AREA – RAJASTHAN CANAL
1. , one of the largest canal system in  India
2. Started in 1948 launched on 31/3/1958
3.  started from Harike barrage  in Punjab run parallel to  the Pakistan border
4. The total length is 9060 km  19.63 lakh hectare  irrigation  70% flow 30% lift system
5. Started in two stages
6.  cover  Ganganagar, Hanuman Garh, Bikanir, Jaisalme, Barmer, Jodhpur, Nagaur, Churu  Districts
7. Left side lift system and right side flow system
8. Stage one -1960 and stage ii 1980
9. Objectives achieved : irrigation, pasture development, afforestation reduce wind erosion, reduce siltation. Development of per-capita income , increase in food production, increase cultivated area, change in cropping system
10.  problems: siltation, water logging
11.  STEPS TAKE TO SOLVE THE PROBLEMS
1. Strict implementation of water management policy
2. Protective irrigation
3. Extensive irrigation of crops and pasturelands
4. No water intensive crops
5.  lining of water courses
6. Leveling of wara bandhi
7. Reclamation of water logging areas 8. Afforestation, shelterbelts,
9. adequate financial support
Planning and Sustainable Development class 12 Notes Geography
CBSE Revision notes (PDF Download) Free
CBSE Revision notes for Class 12 Geography PDF
CBSE Revision notes Class 12 Geography – CBSE
CBSE Revisions notes and Key Points Class 12 Geography
Summary of the NCERT books all chapters in Geography class 12
Short notes for CBSE class 12th Geography
Key notes and chapter summary of Geography class 12
Quick revision notes for CBSE board exams
CBSE Class-12 Revision Notes and Key Points
Planning and Sustainable Development class 12 Notes Geography. CBSE quick revision note for class-12 Geography, Chemistry, Math's, Biology and other subject are very helpful to revise the whole syllabus during exam days. The revision notes covers all important formulas and concepts given in the chapter. Even if you wish to have an overview of a chapter, quick revision notes are here to do if for you. These notes will certainly save your time during stressful exam days.
To download Planning and Sustainable Development class 12 Notes Geography, sample paper for class 12 Physics, Chemistry, Biology, History, Political Science, Economics, Geography, Computer Science, Home Science, Accountancy, Geography and Home Science; do check myCBSEguide app or website. myCBSEguide provides sample papers with solution, test papers for chapter-wise practice, NCERT solutions, NCERT Exemplar solutions, quick revision notes for ready reference, CBSE guess papers and CBSE important question papers. Sample Paper all are made available through the best app for CBSE students and myCBSEguide website.

Test Generator
Create question paper PDF and online tests with your own name & logo in minutes.
Create Now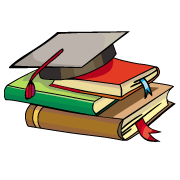 myCBSEguide
Question Bank, Mock Tests, Exam Papers, NCERT Solutions, Sample Papers, Notes
Install Now