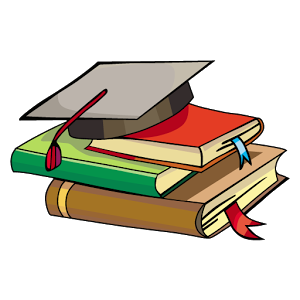 myCBSEguide App
CBSE, NCERT, JEE Main, NEET-UG, NDA, Exam Papers, Question Bank, NCERT Solutions, Exemplars, Revision Notes, Free Videos, MCQ Tests & more.
Install Now
CBSE class 12 Geography Manufacturing Industries class 12 Notes Geography in PDF are available for free download in myCBSEguide mobile app. The best app for CBSE students now provides Manufacturing Industries class 12 Notes Geography latest chapter wise notes for quick preparation of CBSE board exams and school based annual examinations. Class 12 Geography notes on chapter 8 Manufacturing Industries Geography are also available for download in CBSE Guide website.
CBSE Guide Manufacturing Industries class 12 Notes Geography
CBSE guide notes are the comprehensive notes which covers the latest syllabus of CBSE and NCERT. It includes all the topics given in NCERT class 12 Geography text book. Users can download CBSE guide quick revision notes from myCBSEguide mobile app and my CBSE guide website.
12 Geography notes Chapter 8 Manufacturing Industries
Download CBSE class 12th revision notes for chapter 8 Manufacturing Industries in PDF format for free. Download revision notes for Manufacturing Industries class 12 Notes Geography and score high in exams. These are the Manufacturing Industries class 12 Notes prepared by team of expert teachers. The revision notes help you revise the whole chapter 8 in minutes. Revision notes in exam days is one of the best tips recommended by teachers during exam days.
CBSE class 12 Geography (Book-2)
CHAPTER-8
Manufacturing Industries class 12 Notes Geography
CLASSIFICATION OF INDUSTRIES
A. ON THE BASIS OF SIZE, CAPITAL LABOUR FORCE
1. Large, 2. Medium 3.small 4. Cottage
B. ON THE BASIS OF OWNERSHIP
1. Public 2. private 3. Joint 4.coperative
C. ON THE BASIS OF PRODUCT
1. Basic 2. Capital 3. Intermediate 4. Consumer industries
D. ON THE BASIS OF RAW MATERIALS
1. Agro based 2. Forest  3. Mineral 4. Industrially processed
E. NATURE OF PRODUCT 1. Metallurgical 2. Mechanical 3. Chemical 4. Textile 5. Food processing 6. 7.electricity generation 8. Electronics 9. Communication
LOCATION OF INDUSTRIES
LOCATIONAL FACTORS
1. Raw materials
2. Power
3. Transport
4. Labour
5. Historical factors
6. Industrial policy
MAJOR INDUSTRIES
IRON STEEL INDUSTRIES
RAW MATERIALS: iron ore, coking coal lime stone, dolomite, manganese, fire clay
TYPES OF IRON AND STEEL INDUSTRIES
1. Integrated steel plants
2. Mini steel plants
3. Rolling mills
4. Ancillary industries
INTEGRATED STEEL PLANTS
TISCO
·   250km from Kolkata
·   Water – Subarnarekha Kharki rivers
·   Naomundi and Badampahar- iron ore
·   Coal – Joda mines from Orissa
·   Coking coal – Jharia
IISCO
·   Three factories at Hirapur ,Kulti, and Burnpur
·   Coal- Ranigunj, Jharia Ramgarh
·   Ironore- Sighbhum
·   Water_ Barkar
·   Transport Kolkata Asansol railway line
VISL
·   Also called Mysore Iron and steel co.ltd
·   Iron ore- Kemangundi
·   Lime stone manganese- local
·   Charcoal used from the forest/ hydal power from jog falls
·   Water –Bhadravati
·   Produces specialsed steels
ROUKELA
·   Collaboration with Germany
·   Located near by raw materials
·   Coal-Jharia iron ore- Sundargarh
·   Power- Hirakud water –Koel
BHILAI  
·   Russian collaboration
·   Iron ore – Dalli Rajhara
·   Coal- Korna
·   Water-Tandula Dam
·   Power –Korba
·   Port – Vizak
DURGAPUR
·   Collaboration with UK
·   Coal –Raniganj
·   Iron –Naomundi
·   Power-DVC
BOKARO
·   Russian collaboration
·   Iron ore –Roukela
·   Water& power –DVC
THE COTTON TEXTILE INDUSTRY
1. One of the traditional industries in India
2. India is famous for muslin, calicos chintz
ADVANTAGES AVAILABLE FOR COTTONTEXTILE INDUSTRIES
1. Cotton cloth is most comfortable in tropical climate
2. Large area under cotton cultivation
3. Availability of abundant skilled labour
ADVANTAGES OF COTTON TEXTILES INMUMBAI
1. Close to cotton growing areas
2. Mumbai port facility
3. Provide capital for industries
4. Availability of cheap labour
5. Machines can be imported
SECTORS OF COTTON TEXTILES
·   Organized sector
·   Integrated textiles
·   Decentralized sectors
·   It includes power looms and handlooms
·   Organized sector production declined from 81% to 6%
·   decentralized sector produces 59% power looms and 19% hand looms
·   COTTON IS NOT WEIGHT LOOSING MATERIAL
INFLUENCING FACTORS ARE
1. Power 2. Labour 3. Capital 4.market
AT PRESET INDUSTRIES ARE LOCATED AT THE MARKET
SWADESI MOVEMET BROUGHT A MAJOR IMPETUS TO THE INDUSTRY
BOYCOTTING BRITISH GOOD AFTER 1921  
1. With the development of railway a cotton mills developed
2. In south India they are established in Coimbatore, Madurai Bangalore
3. In central India Nagpur, Indore Sholapur Vadodara
4. Cotton mills at Kanpur based on local investment
5. Cotton mills at Kolkata due to port facilities
6. Development of hydel power also help to industry
7. Lower labour costs helps to locate mills at Ujjain Bharuch  Coimbatore
Tirunelveli away from cotton producing areas
OTHER FACTORS ARE
·   Market , cheap labour, availability of power
·   Major centers Ahmedabad Bhiwandi, Solapur, Kolhapur Nagpur Indore Ujjain
·   They are located near by raw material leading producing states ms.guj, tn
·   Tn has largest no of mills produce yarn rather than cloth
·   Coimbatore has emerged as important center in south in KK mills are located near cotton producing areas. Davanger, Hubli, Bellary Mysore, Bangalore,
·   AP  :Hyd, Sec, Warngal Guntur
·   UP. Kanpur is th largest , Modinagar Hathras, Saharanpur Agra, Lucknow
·   WB; Hugli Howrah SeramPur Kolkata
·   Cotton production increased five times from 1950 to 2000
PROBLEMS OF COTTON MILLS
1. Competition from synthetic fiber
2. High cost of production
3. Erratic power supply
4. Frequent strikes, lockouts
5. Climatic changes decrease production
SUGAR INDUSTRY
1. Most important industry
2.india is the largest producer of sugarcane
3.8% of sugar production in India
4. Khandasari, jaggary also produced in India
5.provide 4 lakh persons employment
6.it is a seasonal industry
7.at present there are 506 mills with the production of 17699 lakh tones
LOCATION OF SUGAR INDUSTRY
1. It is a weight loosing industry crop
2. The ratio is 9-12 %
3. Sucrose content decrease soon after harvesting
4. Should be harvested before 24 hours
5. Ms is the leading producer
6. 1/3 of production comes from ms
7. There are 119 mills in the state
8. They extend from Manmad to Kolhapur
9. There are 87 mills in cooperative section
Up is the second largest producer of cotton textiles
There are two belts
1. Ganga-Yamuna Doab
2. Tarai region
Other states are TN, KK, AP
PETROCHEMICAL INDUSTRIES
·   In 1960 demand for organic chemicals increased
·   Petroleum reining industry expanded
·   Items derived from petroleum are raw materials for other industries
·   They are called petro chemical industries
SUBGROUPS OF PETROCHEMICALS
1.POLYMERS
2.SYNTHETIC FIBRE
3. ELASTOMERS
4. SURFACTANT INTERMEDIATE
Mumbai is hub of petro chemical industry
Cracker units are located at
Auriya Jamnagar, Gandhi Nagar, Hajira Nagothane Ratnagiri Haldia Vizak Organizations working under petrochemicals
INDIAN PETROCHEMICAL CORPORATION LIMITED
1. It is public sector
2. Produce polymers , chemicals fiber, fiber intermediates
PETROFILS COOERATIVE LIMITED
1.it is the joint venture of govt. And weavers cooperative society
2.produces polyesters nylon chips
Located at Vadodara Naldhari in Gujarat
CENTRAL INSTITUTE OF PLASTIC ENGINEERING AND TECHNOLOGY
1. Provide training for engineers
Polymers are made from ethylene & propylene
Polymers are used in plastic industry
Plastic is converted into sheets power resin and pellets and then used in plastic industry
ADVANTAGES:
1. Strength 2. flexible
2. Water and chemical resistance
3. Low price
NATIONAL ORGANIC CHEMICALS INDUSTRIES LIMITED
Established in private sector in 1961
First naphtha based chemical industry at Mumbai
Center of plastic materials Mumbai, Mettur, Pimpri Rishra
They are mostly small scale sector
Uses recycled plastics
Uses of plastic
1. TO MAKE FABRICS  
USES
1. Strength 2. Durability 3. Wash ability 4. Resistant to water 5. Shrinking 6. Easy to maintain
Centers of nylon and polyester: Kota, Pimpri , Mumbai, Modinagar, Pune
Acrylic staple fiber manufactured at Kota Vadodara
The main problem of plastic is it is non biodegradable
KNOWLEDGE BASED INDUSTRY
1. Brought revolution in the industry
2. Brought new economic and social environment
3. Out sourcing is an example
4. Fastest growing industry
5. Software export is expanding every day
6. It surpassed other industries
7. It accounts 2% of GDP
8. Produce quality products
9. MNCs are producing software production
LPG
1. IT IS NEW INDUSTRIAL POLICY
OBJECITVES
1.to build on the gains already made
2. Correct the distortions
3.maintain sustained growth
4. Gainful employment
5. Attain international competitiveness
MEASURES ININTIATED
1. Abolishing industrial licensing
2. Free entry of foreign technology
3. Foreign investment policy
4. Access t capital market
5. Open trade
6. Abolition of phased manufacturing
7. Liberalized industrial location programme
DIMENSIONS OF NEW INDUSTIRAL POLICY
1. Industrial licensing has been cancelled expect 1. Security 2. Strategic. 3.environmental concerns
2. Public sectors reduced from17to 3
3. Atomic energy & railways kept under government
4. Govt. offered share holdings to financial institutions, public workers
5. No private permission is required to invest in de-licensing sector
6. FDI is the supplement of domestic investment
7. FDI provide technological innovation
8. Access to global managerial skills optimum use of nature man resources
9. Liberalized t o attract MNS and private sector
10. mining and communications high way construction thrown to private
11. Globalization means integrating national economy with world economy
12. Goods , services capital labour resources can move freely from one nation to another
STEPS
1. Opening of economy to FDI by providing facilities to foreign companies to invest in different fields of economic activity
2. Removing restrictions an obstacles to the entry o multinational company in India
3. Allowing Indian companies to collaborative other countries
4. Carry out massive import
5. Opting exchange rate adjustments to export
PROBLEMS IN NEW INDUSTRIAL POLICY
1. Major share went to core industries
2. Infract rue was untouched
3. Gap between developed and developing increased
4. major share went to developed states
5. 23%ms 17% guj7% AP 6% TN&UP 8%
N.E states only 1%
INDUSTRIAL REGIONS
CRITERIA FOR IDENTIFYING INDUSTRIAL REGIONS
1.number of industrial units
2. Number of industrial workers
3. Quantity of power used
4.output
5.value added by manufacturing
MUMBAI PUNE REGION
1. Extended from Mumbai to Sholapur
2. Connect Kolaba Ahmednagar, Satara Sangle Jalgaon
FAVOURABLE FACTORS
1. Cotton hinterland
2. Moist climate
3. Opening of Suez canal
4. Mumbai port facility
5. Hydel power from western Ghats
6. Opening of Mumbai high
7. Nuclear power plant at Tarapur
8. Industries:
Engineering goods, oil refineries, petrochemicals, leather goods, synthetic, plastic, drugs, fertilizers
HUGLI INDUTRIAL REGION
ADVANTAGES
1.extend from Bansberia to Birlanagar
2. Opening of Hugli port
3.well connected with railways
4. Development of tea plantation, jute cultivation
5.presence of coal fields, iron mines DVC
6. Cheap labour from up &Bihar
7. industries: jute , paper, textiles, electrical, fertilizers Hindustan motors, diesel locomotives at Chttaranjan . Oil refinery at Haldia
BANGALORE –CHENNAI REGION
1. Extend from Bangalore to Madurai
2. Power from Pykara Hydel power
3. Industries: cotton textile, eng. goods, HAL , HMT, at Bangalore , rubber industry, petroleum oil refinery at Mumbai
GUJARAT INDUSTRIAL REGION
1. Extend from Ahmedabad to Surat
2. Large cotton growing area
3. Nearness to market
4. Oil fields at Ankaleswar Vadodar Jamnagar
5. Kandla port facility
6. Koyali oil refinery
7. Kakrapara nuclear plant
CHOTANAGAPUR INDUSTRIAL REGION
1. Extend from Jharkhand To Orissa
2. Heavy metallurgical industries
3. Coal at DVC
4. Iron ore, limestone coal fields
5. Steel plants at Jamshed Pur , Burnpur Kulti Durgapur ,Bokaro ,Rourkela
6. Hydel. Thermal power from DVC
7. Labor from Bihar, Bengal
8. Industries: engineering, machine tools, fertilizers, cement paper locomotives
9. Places are Ranchi, Dhanbad, Sindri, Hazaribagh Jamshedpur
VIZAK GUNTUR INDUSTRIAL REGION
1 extend from Vizak To Kurnool
2. Port facility from Vizak, Machilipatnam
3. Dev. Agriculture, hinterland mineral
4. Godavari coal fields, shipbuilding at Vizak. Petroleum oil refinery . Lead zinc steel industry at Vizak
GURGAON-DELHI MEERUT REGION
1.fast growth ,
2. Away from minerals
3.light industries
4. Electrical, woolen textiles, hosiery goods, sugar mills, cycle agriculture implements
Software, glass leather goods
KOLLAM –THIRUVANANTHA PURAM
1. Extend from Trivandrum to Alappuzha
2. Plantation agriculture,
3. Hydel power
4. No minerals
5. Ag. Product processing
6. Cotton textiles, sugar, rubber, match box glass fish based industries food processing
7. Oil refinery at cochin
Manufacturing Industries class 12 Notes Geography
CBSE Revision notes (PDF Download) Free
CBSE Revision notes for Class 12 Geography PDF
CBSE Revision notes Class 12 Geography – CBSE
CBSE Revisions notes and Key Points Class 12 Geography
Summary of the NCERT books all chapters in Geography class 12
Short notes for CBSE class 12th Geography
Key notes and chapter summary of Geography class 12
Quick revision notes for CBSE board exams
CBSE Class-12 Revision Notes and Key Points
Manufacturing Industries class 12 Notes Geography. CBSE quick revision note for class-12 Geography, Chemistry, Math's, Biology and other subject are very helpful to revise the whole syllabus during exam days. The revision notes covers all important formulas and concepts given in the chapter. Even if you wish to have an overview of a chapter, quick revision notes are here to do if for you. These notes will certainly save your time during stressful exam days.
To download Manufacturing Industries class 12 Notes Geography, sample paper for class 12 Physics, Chemistry, Biology, History, Political Science, Economics, Geography, Computer Science, Home Science, Accountancy, Geography and Home Science; do check myCBSEguide app or website. myCBSEguide provides sample papers with solution, test papers for chapter-wise practice, NCERT solutions, NCERT Exemplar solutions, quick revision notes for ready reference, CBSE guess papers and CBSE important question papers. Sample Paper all are made available through the best app for CBSE students and myCBSEguide website.
---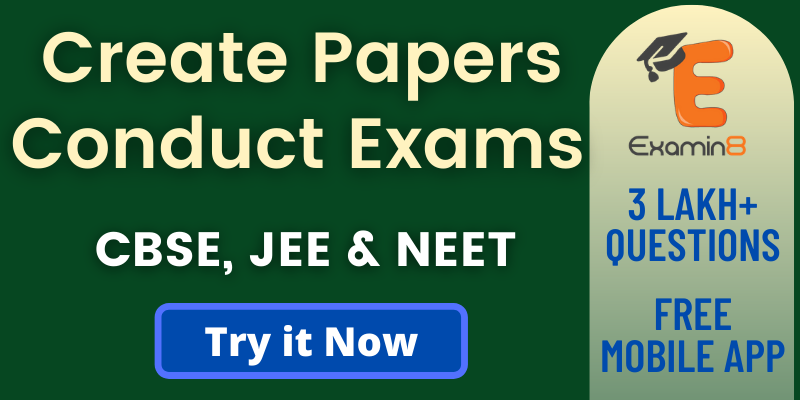 ---