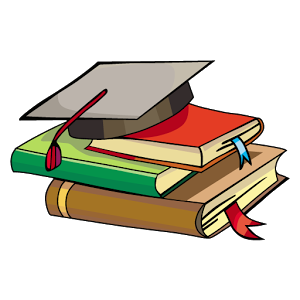 myCBSEguide App
CBSE, NCERT, JEE Main, NEET-UG, NDA, Exam Papers, Question Bank, NCERT Solutions, Exemplars, Revision Notes, Free Videos, MCQ Tests & more.
Install Now
CBSE class 12 Geography Mineral and Energy Resources class 12 Notes Geography in PDF are available for free download in myCBSEguide mobile app. The best app for CBSE students now provides Mineral and Energy Resources class 12 Notes Geography latest chapter wise notes for quick preparation of CBSE board exams and school based annual examinations. Class 12 Geography notes on chapter 7 Mineral and Energy Resources Geography are also available for download in CBSE Guide website.
CBSE Guide Mineral and Energy Resources class 12 Notes Geography
CBSE guide notes are the comprehensive notes which covers the latest syllabus of CBSE and NCERT. It includes all the topics given in NCERT class 12 Geography text book. Users can download CBSE guide quick revision notes from myCBSEguide mobile app and my CBSE guide website.
12 Geography notes Chapter 7 Mineral and Energy Resources
Download CBSE class 12th revision notes for chapter 7 Mineral and Energy Resources in PDF format for free. Download revision notes for Mineral and Energy Resources class 12 Notes Geography and score high in exams. These are the Mineral and Energy Resources class 12 Notes prepared by team of expert teachers. The revision notes help you revise the whole chapter 7 in minutes. Revision notes in exam days is one of the best tips recommended by teachers during exam days.
CBSE class-12 Geography (Book-2)
CHAPTER-7 
Mineral and Energy Resources class 12 Notes Geography
A mineral Is a natural substance of organic /inorganic origin with definite chemical and physical properties.
TYPES OF MINERALS
METALLIC MINERALS
A. FERROUS: IRON MANGANESE
B. NON FERROUS; COPPER BAUXITE
NONMETALLIC MINERAL
A. FUEL MINERAL: COAL, PETROLEUM,
B. OTHER NON METALLIC: LIME STONE
AGENCIES INVOLVED IN THE EXPLORATION OF MINERALS
1. Geological survey of India
2. Oil and natural gas commission
3. Mineral exploration corporation ltd
4. National mineral development corporation
5. Indian bureau of mines
6. Bharat gold mines
7. Hindustan copper ltd
8. National aluminum ltd
9. Dept. Of mining and geology
DISTRIBUTION OF MINERALS
1. Metallic minerals occur in peninsular region
2. Coal reserves are found in valleys of Mahanadi, Godavari, Sone, Damodar
3. Petroleum occur in sedimentary deposits of Assam And Gujarat
4. New reserves are discovered in Krishna Godavari Cauvery basins
5.  Most of the minerals occur in east of line linking Mangalore an Kanpur
6.  There are located in three broad belts
NORTH EASTERN PLATEAU REGION
1.cover WB,ORI ,CHH
2. Minerals are iron coal manganese, bauxite, mica
SOUTH WESTERN PLATEAU REGION
1. Covers KK ,GOA, KER &TN
2. Minerals are ferrous metals, lime stone, bauxite iron ore, manganese  coal deposits monazite in KERALA iron ore in GOA
NORTH WESTERN REGION
1. Covers RAJ, GUJ
2.  minerals are copper zinc, sandstone granite marble, gypsum fullers earth  dolomite and lime stone. Petroleum in GUJ.
Himalayan belt
minerals are copper lead, zinc, cobalt tungsten
FERROUS MINERALS: IRONMANGANESE, CHROMITE 
1.iron ore : largest iron ore in Asia, Haematite And Magnetite are the two types of iron ores, it has great demand in the international market
2. The total reserve is about  20 bi. Tones
955 is located in  ORI JHAR, CHH KA, AP TN
Orissa : Sundergarh , Mayurbhanj  Jhar mining centers; Gurumahishani, Sulaipet Badampahar  Kiruburu Bonai
Jharkhand; Noamundi And Gua  Located Inwest And East Singhbhum
Chh; Durg Danteware  Bailadila  Dalli Rajhara
Kk: Sundur, Hospet, Bababudn hills, Tumkur  Chitradurg
Ms. Chandrapur, Bhandara Ratnagiri
Ap: Kurnool , Karinagar Cudapah Anantapur
MANGANESE 
Used in steel making,Orissa is the leading producer, Bonai, Kendujhar, Suddergarh,. Gangpur, Koraput Kalahandi Bolangir are important producers
KAR:  Darwar, Bellary Belgaum N.Canara Chikmagalur
MS: NAGPUR, BAHANDARA RATNAGIRI
NON FERROUS MINERALS
BAUXITE 
It is the ore of aluminum
Aluminum is used to make construction, aircraft, utensils , electrical items
ORISSA: KALAHINDI, SAMPALPUR are leading producers
Lohardhaga In Jharkhand,
Kolaba Thane Ratnagiri of MS
Bhavnagar, Jamnagar of Guj.
COPPER 
USED INELECTRICAL INDUSTRY
Distribution: Singhbhum  in Jharkhand, Balaghat of MP, Jhunjhunu Alwar of raj.
Minor producers are Hassan of Karnataka, Agnigundale of AP
NON METALLIC MINERALS
MICA: used in electical industry and furnace
found in Hazaribagh of Bihar Nellore of ap. Jaipur Bhilwara of RAJ
ENERGY RESOURCES
COAL, PETROLEUM NATURAL GAS,NUCLEAR MINERALS
COAL: there  are three types of coal
1. Anthracite: found in Himalayan region
2. Bituminus : located in Gondwana field DVC, Godavari Valley Sone Valley Jharia, Raniganj,  Mahanadi Valley  Chanda Wardha Valley
3. Nyvely lignites: found in TN
4. Tertiary coal is found in Assam. ARP, MEG. NAG. J&K
PETROLEUM
·  Used to make energy resource, petrochemical industries fertilizer, synthetic rubber, wax lubricants, soap cosmetics
·  It is also called as liquid gold
·  It is found in Digboi, Naharkatia Moran In Assam, Ankaleshwar, Kalol Mehasena Nawagam In Gujarat. Mumbai High
·  Krishna Godavari Basin
·  Oil refineries
·  There are two types of oil refineries (i) field based (ii) market based
·  There are 18 oil refineries
NATURAL GAS 
·  Found in guj, raj, tri. Krishna Godavari And Cauvery Basin
·  Nuclear  energy resources
·  Uranium and thorium re important minerals
·  Uranium is found in Dharwad rocks
·  Found in Singhbhum in Bihar,Udipur Alwar, Jhunujhun of Raj. Durg of Chh .Bhandara of Ms
·  Monazite sands of Kerala
·  Atomic energy commission was established in 1948
·  Nuclear power stations
·  Tarapur of MS, Rawatbhata of RAJ,  Kalpakkam of  TN,  Narora of UP Kaiga of KK Kakarapara of  GUJ
·  Non-conventional resources
ADVANTAGES OF NON CONVENTIONAL RESOURCES
1. No pollution
2. Abundant
3. Cheapest
4.  easy to tap
5. Eternal
SOLAR ENERGY 
ADVANTAGES
1. Abundant
2.  huge potential used for two  purposes
3.  photovoltaic"s, solar thermal technology
4. Cist competitive,
5.  environmental friendly
6. Easy to construct
7.  7% more efficient than coal
8. 10% more efficient than coal
9. More applications  heater, crop dryers cooker
10.  western part has more potential
WIND ENERGY
1. Pollution free
2.  inexhaustible
3.  simple machinery
4. Wind rotate turbines to produce electricity
5. Permanent wind systems are used to rotate turbines
6. India planned to establish 250 wind driven turbines  with 45 mw potential
7.  there are 12 suitable locations
8. India is able to produce  3000 mw , it can produce 50000 mw
9. Lamba  and Kutch in GUJ are suitable places
TIDAL WAVE ENERGY
Energy produced with the help of tides and waves of sea
west coast is more suitable
GEOTHERMAL ENERGY
1. Hot water is used to rotate turbines
2. Ground water is heated and gushed out and can be used for generating electricity
3. Hot springs and geysers are used to generate electricity
BIO ENERGY 
1. energy generated from agricultural, animal waste, urban waste, it can be converted in to electrical energy
2. develop rural areas
3. Clean the environment
4. Cheap and easily available in rural areas
CONSERVATION OF MINERAL RESOURCES
1. Use non conventional resources
2. Recycling of metals
3. Reuse of energy resources
4. Use alternative resources
5. Use scrap metals
6. Export of strategic mineral to be reduced
Mineral and Energy Resources class 12 Notes Geography
CBSE Revision notes (PDF Download) Free
CBSE Revision notes for Class 12 Geography PDF
CBSE Revision notes Class 12 Geography – CBSE
CBSE Revisions notes and Key Points Class 12 Geography
Summary of the NCERT books all chapters in Geography class 12
Short notes for CBSE class 12th Geography
Key notes and chapter summary of Geography class 12
Quick revision notes for CBSE board exams
CBSE Class-12 Revision Notes and Key Points
Mineral and Energy Resources class 12 Notes Geography. CBSE quick revision note for class-12 Geography, Chemistry, Math's, Biology and other subject are very helpful to revise the whole syllabus during exam days. The revision notes covers all important formulas and concepts given in the chapter. Even if you wish to have an overview of a chapter, quick revision notes are here to do if for you. These notes will certainly save your time during stressful exam days.
To download Mineral and Energy Resources class 12 Notes Geography, sample paper for class 12 Physics, Chemistry, Biology, History, Political Science, Economics, Geography, Computer Science, Home Science, Accountancy, Geography and Home Science; do check myCBSEguide app or website. myCBSEguide provides sample papers with solution, test papers for chapter-wise practice, NCERT solutions, NCERT Exemplar solutions, quick revision notes for ready reference, CBSE guess papers and CBSE important question papers. Sample Paper all are made available through the best app for CBSE students and myCBSEguide website.
---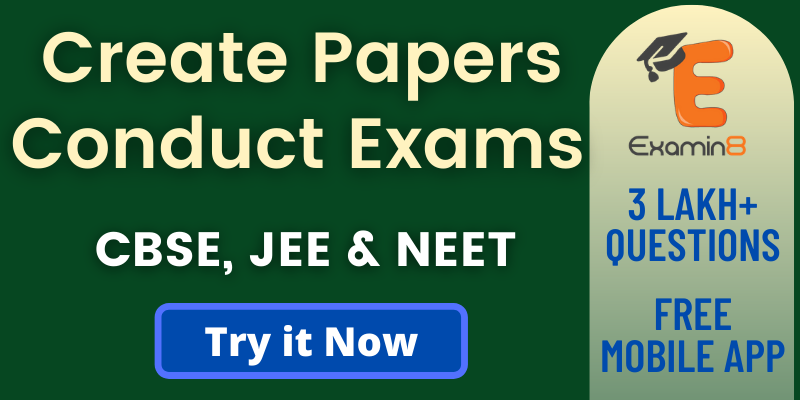 ---