NTA will conduct CUET (Common University Entrance Exam) in 2023. The Central Universities will take more than one lakh admissions based on CUET this year. Many private universities and state universities can also join CUET this year. It will be going to be the biggest entrance exam in India. We are providing CUET Mock Test Series 2023 so that you can prepare for the exam well in advance.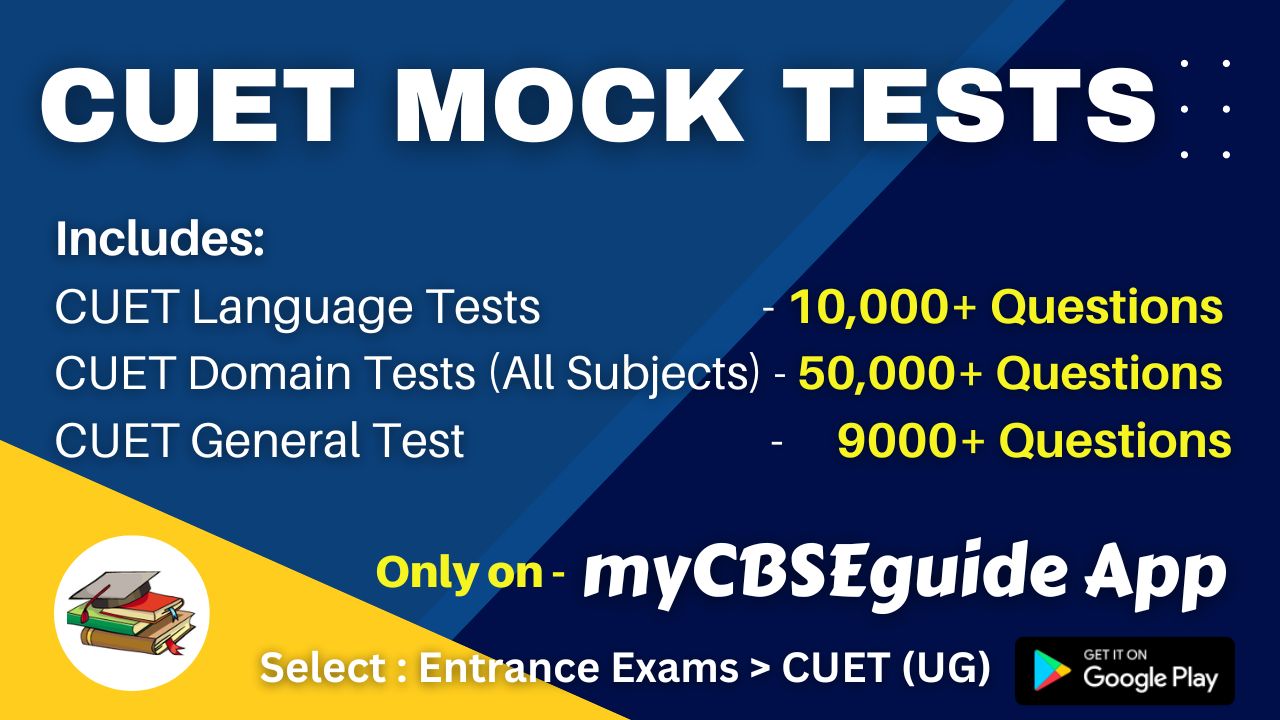 What is CUET?
CUET stands for Common University Entrance Test. Earlier it was conducted for central universities only so it was termed as Central University Entrance Test but now not only central universities but also many state universities, private universities and deemed to be universities are taking admission to their undergraduate programmes through CUET. So, now it is called Common University Entrance Test.
Who Conducts CUET?
National Testing Agency conducts CUET every year. It was conducted in 2022 for the first time by NTA and at that time many universities accepted CUET scores for admissions. CUET is purely CBT (computer-based test) type examination and there are many subject combinations.
How to Prepare for CUET?
As discussed, CUET is based on the class 12th syllabus and most of the topics are covered in NCERT textbooks. Therefore, the best way to prepare for CUET is to prepare for class 12 exams properly. No additional preparation is required in principle but you know that CUET is an MCQ-type test so you may need to study your syllabus thoroughly.
Go through NCERT books line by line
Make detailed notes
Practice MCQs as much as possible
This is enough for CUET preparation. You can practice NCERT-based multiple-choice questions on myCBSEguide under the CUET Mock Tests section.
CUET Mock Test Series 2023
As we know, CUET will be completely online so our preparation should also be inlined with it. The syllabus for CUET Exams is available on NTA's official website. If you dive deep into it, you will find that it is based on the class 12 NCERT curriculum.
Here, CUET Mock Test Series will certainly help you score high in exams. Because you have already gone through the syllabus during class 12 and now it's time to give a finishing touch to your preparation.
CUET Mock Tests
We have added 100+ mock tests for CUET 2023 to myCBSEguide's CUET Test Series page. You can select your subjects there and attempt the mock tests.
CUET Question Bank
As you know that CUET was conducted for the first time in 2022 so you will not get much data as the previous year's question bank. But the format of CUET is purely based on the class 12th syllabus. That's why we recommend NCERT textbook questions to students who are preparing for the CUET exam.
We have added more than 75 thousand questions in the CUET section. You can access it under the chapter-wise practice module on the myCBSEguide app.
The CUET Mock Tests by myCBSEguide are prepared by a team of expert teachers and cover the whole syllabus of CUET 2023.
CUET Language Tests
NTA has suggested many languages there but we know most of the students will appear in Hindi and English language. That's why we at myCBSEguide have prepared very special Mock Tests for CUET Mock Test Series 2023 that will definitely help students to get good ranks in language tests.
As mentioned by NTA, the CUET language test will have 50 multiple-choice questions. out of which, students will solve any 40 questions. Our CUET Mock Exam is also following the same pattern. It allows you to attempt any 40 questions out of the given 50 questions.
CUET Domain Subject Tests
NTA has specified 27 domain subjects in CUET 2023. Students can take a maximum of 6 domain subjects and a minimum of 2 domain subjects. Here is the list of subjects offered by NTA for the CUET 2023 examination. Most of them are also available on CUET Mock Test Series 2023.
301 Accountancy/Book-keeping
302 Agriculture
303 Anthropology
304 Biology/Biological Studies/Biotechnology/Biochemistry
305 Business Studies
306 Chemistry
307 Environmental Studies
308 Computer Science/Informatics Practices
309 Economics/Business Economics
310 Engineering Graphics
311 Entrepreneurship
312 Fine Arts/Visual Arts(Sculpture/Painting)/ Commercial Art
313 Geography/ Geology
314 History
315 Home Science
316 Knowledge Tradition-Practices India
317 Legal Studies
318 Mass Media/Mass Communication
319 Mathematics
320 Performing Arts
321 Physical Education/National Cadet Corps(NCC)/ Yoga
322 Physics
323 Political Science
324 Psychology
325 Sanskrit
326 Sociology
327 Teaching Aptitude
CUET General Test 2023
The general test comprises 75 questions. Out of these, students can attempt any 60 questions. CUET General Test will have questions from General Knowledge, Current Affairs, General Mental Ability, Numerical Ability, Quantitative Reasoning (Simple application of basic mathematical concepts arithmetic/algebra geometry/mensuration /stat taught till Grade 8), Logical and Analytical Reasoning. You can access CUET Mock Test Series 2023 for all the above topics given in CUET General Test.
CUET Online Mock Tests 2023
myCBSEguide App offers mock tests for CUET 2023 examination. Students can access the on myCBSEguide App or at https://mycbseguide.com/dashboard. Here are the steps to follow to access CUET Mock Test Series 2023.
Here is how to access Mock Tests:
Install/open the myCBSEguide App
Select Entrance Exams – CUET (UG)
Choose your subjects
Attempt CUET Mock Tests
FAQ on CUET Test Series
Yes, you can practice CUET mock tests on the official website of
NTA
  but you will get only one mock test there for free. We recommend you, download the
myCBSEguide app
and access 75,000+ questions on CUET at very nominal charges.
Which app is best for CUET mock test?
We recommend the myCBSEguide app as it has more than 75 thousand questions on CUET and it's very cost-effective.
What is the time duration of the CUET mock test series?
The time duration of the CUET mock test series is 120 minutes.
Can I give CUET 2023 mock test without filling out the application form?
Yes, this link is open to all and you can access it without filling out the CUET application form.
What all subjects are included in the Mock Test for CUET?
We have almost all major subjects including language tests, domain tests and general tests.
Where can a student get the CUET Free Mock Test?
You can get it on the official website of the National Testing Agency and the myCBSEguide mobile app.
Practice CUET Online Test Series FREE
Although myCBSEguide has very nominal charges for CUET Mock Tests yet if you want to practice test series for free, you can also do the same on the myCBSEguide app. Here are the steps to follow:
CUET Question Bank 2023
Open myCBSEguide Student Dashboard or App
Select your class as Entrance Exams > CUET UG
Then click any subject there
Click on Mock Test
Attempt the mock test for free
CUET Mock Test Series 2023
We also have CUET practice questions. You can access them within each chapter. These practice questions are based on the latest syllabus for CUET 2023 examination.

Test Generator
Create question paper PDF and online tests with your own name & logo in minutes.
Create Now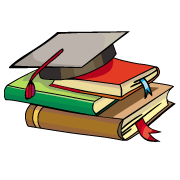 myCBSEguide
Question Bank, Mock Tests, Exam Papers, NCERT Solutions, Sample Papers, Notes
Install Now