CUET Mock Tests, Sample Papers, Online MCQ Tests and Practice Questions are available in the myCBSEguide App under the Entrance Exams section. Common University Entrance Test (CUET) is conducted by National Testing Agency (NTA) every year. It includes multiple subjects as below:
Language Test
CUET Language Test includes 33 languages in sections 1A and 1B. There are 13 languages in section 1A and 20 languages in section 1B. Students can opt for any 2 languages for the CUET examination. Here, myCBSEgudie offers a question bank and updated Mock Tests for CUET English and CUET Hindi.
General Test
General Test in CUET is very important. It is used in all courses where a specific domain test is not required. This general test includes the following topics:
CUET General Knowledge
CUET Current Affairs
CUET General Mental Ability
CUET Numerical Ability
CUET Quantitative Reasoning
CUET Logical and Analytical Reasoning
CUET Domain Subjects
There are 27 domain subjects in CUET. Students can take a maximum of 6 domain subjects in CUET. Here is the list of domain subjects:
Accountancy/BookKeeping
Biology/ Biological Studies/ Biotechnology/Biochemistry
Business Studies
Chemistry
Computer Science/ Informatics Practices
Economics/ Business Economics
Engineering Graphics
Entrepreneurship
Geography/Geology
History
Home Science
Knowledge Tradition and Practices of India
Legal Studies
Environmental Science
Mathematics
Physical Education/ NCC /Yoga
Physics
Political Science
Psychology
Sociology
Teaching Aptitude
Agriculture
Mass Media/ Mass Communication
Anthropology
Fine Arts/ Visual Arts (Sculpture/ Painting)/Commercial Arts,
Performing Arts – (i) Dance (Kathak/ Bharatnatyam/ Oddisi/ Kathakali/Kuchipudi/ Manipuri (ii) Drama- Theatre (iii) Music General (Hindustani/ Carnatic/ Rabindra Sangeet/ Percussion/ Non-Percussion)
Sanskrit
CUET Exam Pattern
The CUET exam will be a 100% computer-based examination. There will be a total of two exam slots for each candidate on the very same day. Slot-1 will have one language, one general test and two domain tests. Slot-2 will have four domain tests and one language test. Students can take the subjects as per the requirement for admission in a particular course. It is not mandatory to sit in all the exams.
Note:
The examination will be conducted in two or more slots on different days depending on the subjects/tests taken by the candidates.
In Slot 1 which will be held in the morning shift a candidate may take up to 4 tests only (One Language from Section IA, a maximum of two domain specific Subjects from Section II and One General Test from Section III)
In Slot 2 which will be held in the afternoon shift a candidate can take upto 5 tests as follows:
One Language from Section IA & IB and a maximum of four domain-specific Subjects from Section II. 18 INFORMATION BULLETIN: CUET (UG) - 2022
OR
Two Languages from Section IA & IB and a maximum of three domain-specific Subjects from Section II.
Combining Slot 1 and Slot 2 together, a candidate may take maximum 09 Tests.

Test Generator
Create papers online. it's FREE.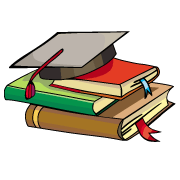 myCBSEguide
Trusted by 1 Crore+ Students
---