CBSE Sample Papers 2021-22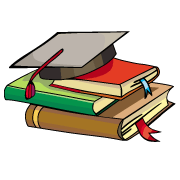 myCBSEguide
Trusted by 1 Crore+ Students
CBSE Term-2 Model Question Papers and CBSE Term-1 MCQ Sample Papers based on the newly revised syllabus for the session 2021-22 are only available here. Download the best model question papers for 2022 Term-1 and Term-2 exams for free. We at myCBSEguide provide the best CBSE Sample Question Papers, Term 2 Model Papers and Guess Papers for free practice. Students can download CBSE latest model question papers from myCBSEguide App and CBSE official website. There are lots of changes in CBSE question paper pattern this year.
CBSE new exam pattern and marking scheme for the session 2021-22 has many changes. These new model papers includes:
MCQ - Multiple Choice Questions
ARQ - Assertion & Reasoning Questions
CBQ - Case-study Based Questions,/li>
myCBSEguide App is the only app where you can find the revised question papers with the complete solution. We have CBSE sample papers for class 12, class 11, class 10 and class 9 annual exams including both Term-1 MCQ and Term-2 Subjective. The model question papers and CBSE guess papers help the student to get better scores in the board exam. CBSE Students should practice MCQ Sample question papers as much as possible to get a better understanding of the concepts and to know the weak areas where you need to work a bit harder.
CBSE Term 2 Sample Papers 2021-22 for Class-10 with Solution PDF
Class 10 Term-2 Sample Question Paper & Marking Scheme for Exam 2021-22
CBSE Term-2 Sample Papers 2021-22 for Class-12 with Solution PDF
Class XII Term 2 Sample Question Paper & Marking Scheme for Exam 2021-22
---
Download CBSE sample papers and guess papers in PDF format for CBSE class-10 as issued by CBSE and prepared by the team of expert teachers as per the new Term-wise syllabus for the session 2021-22. CBSE board guess papers and model question papers certainly help students to understand the exam pattern and score good marks.
CBSE Term-1 MCQ Sample Papers for Class 12
CBSE model papers for class 12 are the specimen of question paper design that is expected to come in board exams. The marking scheme and blueprint of all the model question papers is based on the revised term-wise syllabus for the session 2021-22. Term-1 MCQ based Model papers includes case study questions and assertion type questions.
Sample question papers give you an exact idea about the question paper pattern and if you practice them regularly, you will boost your confidence level. It will help you to know the areas where you have to work harder.
CBSE Sample Papers for Class-9 All Subjects
In class 9, CBSE will ask questions from the whole book in annual examination. Although class 9 exam is conducted in the school itself the question paper pattern is provided by CBSE, New Delhi and all school have to generate question paper according to the format given by CBSE so that all CBSE school have the almost same set of question paper in terms of difficulty level and the number of questions. The answer sheets are evaluated using standard marking scheme and blueprint. myCBSEguide offers class-9 sample question papers based on the latest term-wise syllabus and blueprint issued by CBSE for the current session.
CBSE Sample Papers for Class 11 with Answers
Class 11th annual examination is conducted by CBSE affiliated schools using their own question papers but they have to follow the blueprint and marking scheme issued by CBSE, New Delhi.
myCBSEguide the most popular app and website among CBSE students. The sample question papers provided by myCBSEguide are rated as the best by CBSE students and teachers. These free sample papers are prepared by the team of our expert teachers. Download myCBSEguide mobile app from google playstore for latest updates, NCERT solutions, Important Questions and revised syllabus for current session.
CBSE Sample Papers 2021 - 2022 Term-2 PDF with Solution
CBSE sample papers 2022 for board exams have some specific features. Most of the websites are just showing old and outdated question papers as CBSE sample papers. Such websites have no concerns for CBSE students. They are much focused on taking users data for marketing purpose. We advise students and teachers to go through such websites carefully and download relevant data only. myCBSEguide is one of the most authentic apps for students.
How to use CBSE Sample Papers
CBSE provides sample question papers for practice every year 2-3 months in advance. It helps students, teachers and schools to understand the actual question paper pattern, blueprint and marking scheme. It gives an idea about the difficulty level of the question paper and weightage given to each chapter. It also provides an insight about the changes made by CBSE in any subject in terms of question paper design and number of the question being asked in the board exam. Here are some tips on how to use CBSE sample question papers for best results.
Study the pattern of question paper carefully and note down the major features.
Check the weightage given to each chapter.
Look for numerical questions and the chapters from these are asked.
Have an overview of difficulty level of the questions.
Now, revise your notes and check if you missed any important point.
If so, add it to your notes.
Once you have gone through the question paper, try to solve it in given time.
Prefer the time 10:30 am to 1-1:30 pm as it is the actual time the question paper given to you in examination hall.
Now get it checked by your teacher/tutor or check it yourself with the help of marking scheme given alongwith the question paper.
Download more such sample papers from myCBSEguide app or website and practice them regularly.
How to learn and practice
Students usually avoid written practice. Do not take it lightly. Do practice sample question papers regularly in pen paper format. It will not only help you to review your writing speed but also accelerate the retention process. You will be able to remember the answers for the longer time if you write twice and thrice by our own.
Take your own test in writing
Review your mistakes
Learn and revise the weak topics
Take the test again
myCBSEguide sample papers and test papers are available for download in myCBSEguide website and mobile app. CBSE sample papers can also be downloaded from CBSE official website cbse.nic.in.
Question Paper Creator
Create papers in minutes
Print with your name & Logo
Download as PDF
5 Lakhs+ Questions
Solutions Included
Based on CBSE Syllabus
Best fit for Schools & Tutors
All Content and Intellectual Property is under Copyright Protection | myCBSEguide.com ©2007-2022