CBSE Class X score plays a very important role in the stream selection process. You will get Science, Commerce or Humanities, it is more or less decided by the score you get in class 10 board exams. However, all streams are equally good and it's the choice of the student but still, if you would like to go for Engineering courses and your score in class 10 maths is very low, it's difficult to get science stream in class 11. That's why CBSE class 10 board exam preparation matters a lot. Students leave no stone unturned to get better results in class 10 board exams.
How to Score High in 10th Boards?
It is the most common question that every student asks. The most common reply is you should work hard. But how? It's a bit difficult to answer. Let's understand how toppers prepare for board exams. See, if you want to score high, you should follow the way others did it. We mean to say, follow the toppers. How to study is equally important as what to study. Hence, you should also focus on how to study. Let discuss in detail:
What to Study?
To get good marks as well as a good understanding of concepts, you should start your study with NCERT books. Follow them as the base books and study them line by line. Note down all important points and prepare handwritten notes. After that, you should study NCERT Exemplar books (if available in that subject). Here, you should practice each and every question by heart. Next is CBSE Previous year papers. But keep noted that the syllabus may have changed. So, pick only those questions that are still part of the syllabus.
How to Study?
CBSE class 10 students should be smart enough to understand that hard work and smart work are two different ways. They must choose smart work. How to study includes how much to study too. Trying to learn everything is not going to help you. CBSE board asks very specific types of questions. You must go to myCBSEguide App and check Chapter-Wise Previous year Question Bank. Why we recommend chapter-wise because you are not reading the whole syllabus at once. So, you need it chapter by chapter. But the previous year's question papers as based on the full syllabus. Here, myCBSEguide App helps you. You can get all questions asked in the past 10-15 years from one particular chapter. The best part of this feature is, it comes with standard solutions. So, you know both the question and its correct answer.
Therefore, the smart way to study is to get an idea about what type of questions are asked from a particular chapter and practice them as much as possible.
Why to Study?
What a silly question. But do we really know why we study? We are asking about your long-term goals. You must understand that CBSE class 10 board exam score is not the final destiny. There is something big that you want to achieve and this board exam is only a stoppage to this big journey. Keep your goal in your mind. Be honest about it and work hard to achieve it.
How we help you?
We at myCBSEguide provide you best quality study material at the lowest possible cost. You won't believe but you get all the content at less than Rs.1 per day. You can access the following material on the myCBSEguide App:
CBSE Sample Papers
CBSE 10 Year Question Bank with Solutions
Chapter-wise questions papers
Online MCQ Tests
MCQs for daily practice
Curated Videos
Quick Revision notes
Free Test Series
myCBSEguide app has study material for all the subjects. We have a bank of questions for Maths, Science, Social, English, Hindi and Sanskrit. You can download the app and give wings to your study plans.

Test Generator
Create papers at 10/- per paper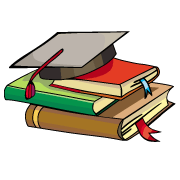 myCBSEguide
Trusted by 1 Crore+ Students
---