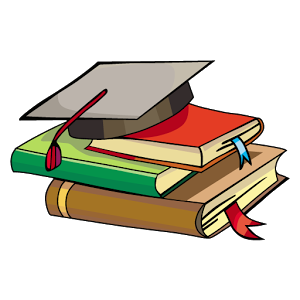 myCBSEguide App
CBSE, NCERT, JEE Main, NEET-UG, NDA, Exam Papers, Question Bank, NCERT Solutions, Exemplars, Revision Notes, Free Videos, MCQ Tests & more.
Install Now
Economics is the most preferred subject of class 11 students who opt for the Commerce or Humanities stream. CBSE has introduced the format of class 11 Economics case study questions in the syllabus for the new academic session. It is a well-integrated program that highlights the general economic terms and their utility in our daily lives.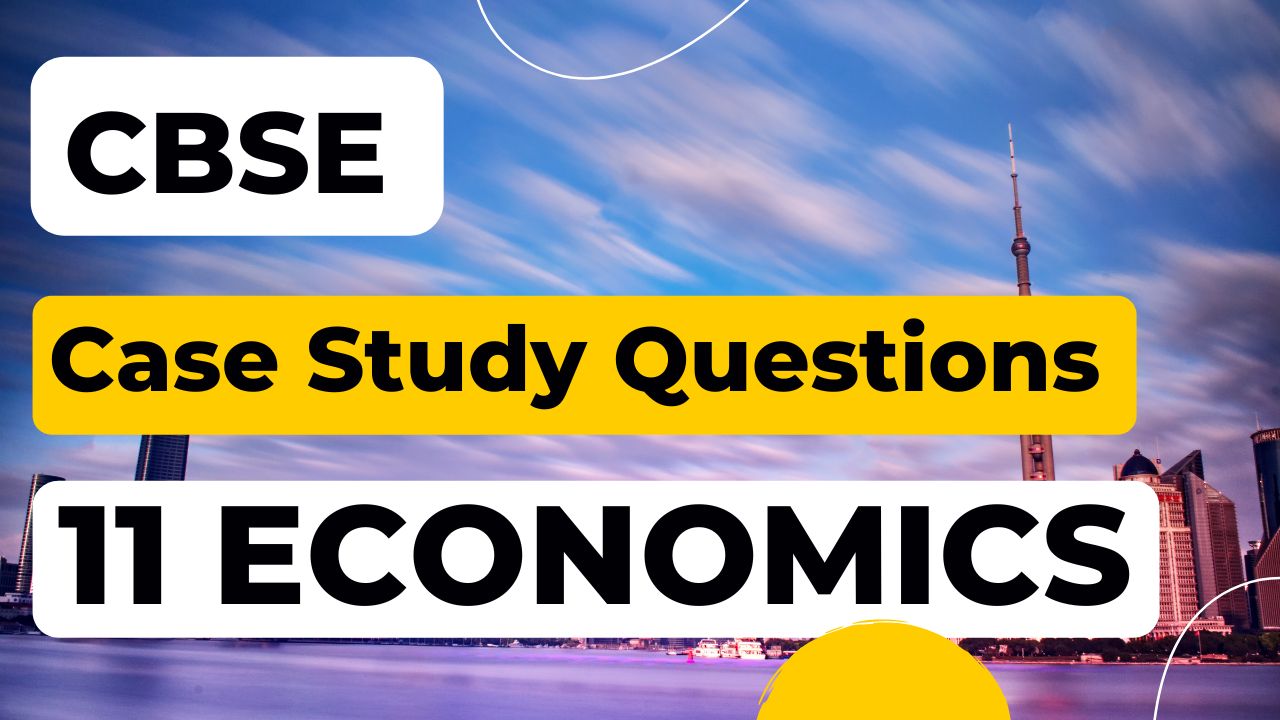 Economics class 11 plays a vital role in constructing and strengthening the foundation of major economic theories and concepts that are studied in depth at an advanced level in class 12 Economics. Class 11 Economics is not very easy but with practice and proper guidance, students can ace the subject. 
Class 11 Economics Case Study Questions
Case Study Questions in Class 11 Economics
CBSE introduced case-based questions in class 11 Economics question paper last year i.e-  2021 to uplift analytical reasoning in students. CBSE introduced a few changes in the Economics class 11 question paper so as to enhance and develop analytical and reasoning skills among students. The questions would be based on real-life situations encountered by the students.
The Purpose
The sole purpose of introducing case-based questions in the class 11 curriculum by CBSE was to drift from rote learning to competency and situation-based learning.
NEP 2020 and Case Studies
Sanyam Bhardwaj, controller of examinations, CBSE focussed on the fact that case-based questions would enhance the critical reasoning skills of the students. He highlighted the fact that adding such questions to the examination was a step towards achieving the goals of the National Education Policy (NEP) 2020.
Implementation in class 11
According to the new examination guidelines released by CBSE for the current academic year, case study-based questions would be asked in the class 11 Economics exam too. Initially, when CBSE introduced case-based questions, a panic situation was created among the teachers as well as students. The concept was new and unexplored.
Format of Case Studies in Economics
A comprehensive passage is provided in the question paper, on the basis of which the student is required to solve the given case-based question asked in the Economics class 11 exam. Initially, the case-based questions appeared to be puzzling and tricky for both the students and the teachers. Perhaps, they were not willing to experiment with the new pattern but now a lot more clarity is there that has made the question paper quite favorable for the students.
You can Score High
Economics is a subject of paramount importance for the students who have opted for the Commerce / Humanities stream in class 11. The subject is high scoring and facilitates the students to increase their percentile and excel in academics.
Economics syllabus of class 11 
The entire Economics Syllabus is divided into 2 parts:
Part A, Statistics

Part B,  Microeconomics
Syllabus Design
CBSE has designed the entire syllabus for Economics, grade 11 in such a way that it enables the students to analyze various economic issues and develop the ability to deal with them. The complete syllabus is categorized into 7 units, so as to facilitate the students as well as teachers to clearly visualize and comprehend all the listed topics in the NCERT textbooks for class 11 Economics.
NCERT Books
It is recommended to go through the textbooks rigorously. Two books have been published by NCERT. Economics is a vast subject and the class 11 syllabus cannot be taken lightly as it forms the base for the CBSE class 12 board exam too. Students need to follow and practice other reference books but  NCERT textbooks need to be read in-depth in order to excel in this commerce stream subject.
CBSE Class – 11 Economics (Code No. 030)
Theory: 80 Marks (3 Hours) Project: 20 Marks
Units
.
Marks
Periods
Part A
Statistics for Economics
Introduction
15
10
Collection, Organisation and Presentation of Data
30
Statistical Tools and Interpretation
25
50
40
Part B
Introductory Microeconomics
Introduction
04
10
Consumer's Equilibrium and Demand
15
40
Producer Behaviour and Supply
15
35
Forms of Market and Price Determination under perfect competition with simple applications
06
25
40
200
Part C
Project Work
20
20
Case Study Passage (Economics class 11) 
As part of these questions, the students would be provided with a hypothetical situation or text, based on which reasoning questions will have to be answered by them. It is a must for the students to read the passage carefully prior to attempting the questions. These questions can be based on each chapter in the NCERT textbooks for Economics class 11. Students must prepare well for the case-based questions before appearing for their Economics exam as these questions demand complete knowledge of the various concepts in their syllabus. CBSE plans to increase the weightage of such questions in the upcoming years.
Kind of case-based Questions in Economics
Economics is one of the fundamental subjects for commerce students that opens the various ways of achieving social welfare and getting maximum satisfaction with the limited resources available in the economy. The subject is demanding and definitely requires a greater effort from the students in order to strive for a perfect score. CBSE plans to increase the weightage of case-based questions in class 11 economics question papers that are prepared by the schools on the guidelines issued by CBSE itself. 
The case-based questions asked in the Economics question paper for class 11 can be formulated in 2 ways:
Objective: these will be asked in the MCQ format

Subjective: these would be answered briefly or might require some calculations /formula application.
As per the latest circular issued by CBSE on Assessment and Evaluation practices of the board for the session 2022-23, CBSE has clearly mentioned that competency-based questions including case studies will be different from subjective questions. 
Case-based  questions can be segregated in terms of their difficulty level too:
Direct questions: such questions can be easily solved as their answers are there in the given passage itself.

Indirect/ analytical questions: these questions demand complete and thorough knowledge of the concepts. Their solution is not visible in the passage, but it would be based on the theory that would be highlighted in the text provided in the question paper. The student is expected to read the passage carefully, analyze it and then solve it.
How To Prepare For Case-based Questions? 
Students need to prepare well for the case-based questions before appearing for their class 11 Economics exams. Here are some tips which will help the student to solve the case-based questions at ease:
Read the provided text carefully

Try to comprehend the situation and focus on the question asked

Analyze and carefully answer the question asked

Students may follow a reversal pattern, especially Microeconomics questions, i.e read the asked questions first and then look for the solutions in the given passage. The process will definitely save time.

Do not neglect the theoretical concepts of Statistics, this is vital for achieving a perfect score.

Practice extensively, especially for the numerical. This would help the student to memorize formulas. 

Provide to the point responses

Master all major concepts of your NCERT textbooks 
Students need to strengthen their fundamentals in order to ace the Economics class 11 CBSE  exam. Case studies can be easily solved if your key concepts are crystal clear. These simple points if kept in mind will definitely help the students to fetch good marks in case study questions in class 11 Economics. 
Case Study Question Examples in Economics
Here are some given case study questions for CBSE class 11 Economics. If you wish to get more case study questions and other study material, download the myCBSEguide app now. You can also access it through our student dashboard.
Class 11 Economics Case Study 1
Read the following Case Study carefully and answer the questions on the basis of the same:
If our income rises, we generally tend to buy more of the goods. More income would mean more pens, more shirts, more shoes,  more cars and so on. But there are exceptions. If initially, you are buying coarse grain, how would you take your increase in income now? Perhaps, as a first step, you would discard the consumption of inferiors. Surely, this happens in the deserts of Rajasthan where the rich minority eats wheat while the poor majority eats Bajra as their staple food. 
The law of demand does not apply to __________________ goods. (Normal/ Giffen)

Inferior goods are those whose income effect is_____________. (Negative/ Positive)

A fall in income of the consumer (in case of normal goods) will cause

upward movement on the demand curve.

downward movement on the demand curve

rightward shift of the demand curve

leftward shift of the demand curve

As a result of rise in consumer's income, the demand curve for coarse-grain (inferior good) 

becomes a horizontal straight line

becomes a vertical straight line

shifts to the right

shifts to the left
Answer Key:
Giffen

Negative

Leftward shift of the demand curve

Shifts to the left
 Class 11

Economics Case Study 2

Read the following Case Study carefully and answer the questions on the basis of the same:

Census of India is a decennial publication of the Government of India. It is published by Registrar General and Census Commissioner, Under Ministry of Home Affairs, Government of India. It is a very comprehensive source of secondary data. It relates to population size and various aspects of demographic changes in India. Under the Ministry of Home Affairs, Government of India. It may be of historical interest that though the population census of India is a major administrative function; the Census Organisation was set up on an ad-hoc basis for each Census till the 1951 Census. The Census Act was enacted in 1948 to provide for the scheme of conducting population census with duties and responsibilities of census officers. The Government of India decided in May 1949 to initiate steps for developing systematic collection of statistics on the size of the population, its growth, etc., and established an organisation in the Ministry of Home Affairs under Registrar General and ex-Officio Census Commissioner, India.
Data originally collected in the process of investigation are known as ________ (Primary data/ Secondary data).

The problem of double conclusion arises in ________ (indirect oral investigation/ direct personal interview).

Post independence, the first census of India was conducted in ________ (1949/1951)

Census of India is carried out once in ________ years. (10/ 5)
Answer Key:
Primary data

Indirect oral investigation

1951

10
Class 11 Economics Case Study 3
Read the following  Case Study carefully and answer the questions on the basis of the same:
Unpublished data or literature is known as grey literature in research. (The term 'grey literature' also includes data published in a non-commercial form, such as a conference proceeding.) These data are collected by the government organisations and others, generally for their self-use or office record. Unpublished data is useful mainly in secondary research, such as literature reviews and systematic reviews. It provides pointers to new research and perhaps also research paths to avoid. Preprints are a growing form of unpublished data these days and have proved very useful in guiding research in critical areas such as COVID-19.  Published sources of secondary data are government publications, semi-government publications, publications of research institutions, international publications etc.
________ data are collected from published or unpublished reports. (Primary/ Secondary)
In the case of a ________, answers are to be written by the enumerators specifically hired for the purpose. ( Questionnaire/ Schedule)
________ publish data relating to education, health, births and deaths. (Government publications/ Semi- Government Publications)
76th round of NSSO was on ________ (Persons with disabilities and drinking water/ density of population)
Answer Key:
Secondary Data
Schedule
Semi- Government Publications
Persons with disabilities and drinking water
Advantages of case study questions in Economics
Class 11 Economics syllabus is divided into 2 books and CBSE can ask case study questions from any of them. Students are expected to prepare themselves thoroughly for both books. They ought to practice class 11 Economics case-based questions from the various options available to them, so as to excel in the subject.
Enhance the analytical skills of students

Provide a complete and detailed understanding of the concepts

Inculcate intellectual capabilities in students

Help students retain knowledge for a longer period of time

The questions would help to discard the concept of rote learning

Case studies promote and strengthen practical learning.
"I find that the harder I work, the more luck I seem to have"
---

Test Generator
Create question papers online with solution using our databank of 5,00,000+ questions and download as PDF with your own name & logo in minutes.
Create Now
---