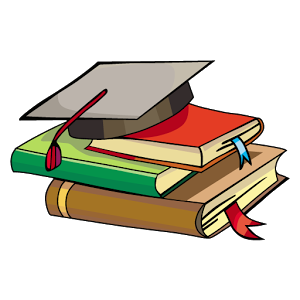 myCBSEguide App
CBSE, NCERT, JEE Main, NEET-UG, NDA, Exam Papers, Question Bank, NCERT Solutions, Exemplars, Revision Notes, Free Videos, MCQ Tests & more.
Install Now
CBSE had made attempts jointly earlier with National Innovation Foundation to organize competitions for children's ideas and innovations and traditional knowledge learned/acquired from elders, which evoked good response from the students.
We are taking this initiative again this year as part of a campaign called IGNITE 2008 (Annexure 1) through the launch of 'Honey Bee Creativity Clubs' (Annexure 2) in the schools.  The campaign will be launched in June this year and the awards will be given on 15th October 2008.

Why the Creativity clubs and the IGNITE contest?
Creativity among children is almost in-born. Every child is creative, degrees may vary, but not the basic manifestation. Then what happens during the growth and maturation? Why should children stop asking basic questions? Why do they agree to do repetitive science projects instead of being original? Why do they learn to live with unsolved social and professional problems? We should not allow our children to live with such problems rather urge them to come up with solutions to these.
Originality, creativity and innovative spirit have to be promoted among our children so that when they become leaders of our society, they ensure an imaginative, inclusive and an innovative future for the country.  The objective of the exercise is to have a network of Creativity and Innovation clubs in schools, which will proactively support and nurture creative initiatives of children. These are likely to make them more sensitive to the problems faced by not just them and their families or neighbors but also other socially disadvantaged sections of the society. The challenge of conserving nature through creative technical and institutional innovations will also be faced through these clubs.
These Honey Bee Creativity Clubs will be student clubs that will be a permanent activity/feature of the schools and have ongoing activities round the year. IGNITE 2008 will be an annual contest that may be back next year as IGNITE 2009.

IGNITE 2008 Campaign 1 (June- October 2008): The country has been divided into twelve zones with a city representing each zone (various zones and representative city have been mentioned in Annexure 3). In second/third week of June, the campaign will be declared open following which subsequent launches will be held in each zone (June-July). The schools in the zone would be motivated to open Honey Bee Creativity Clubs and also participate in the IGNITE 2008 idea and innovation contest (the participation dates for each zone are mentioned in Annexure 3).
While the submission of project dates (June-July) is open for each zone, students from the particular zone can submit their ideas/innovations/projects through any of the following means
1. Online registration and project submission at www.indiainnovates.com
2. Email the details at [email protected]
3. Mail them at the following address (directly/through the Principal)
IGNITE 2008/CBSE
National Innovation Foundation, India
Bungalow 1, Satellite Complex,
Premchand Nagar Road, Vastrapur
Ahmedabad 380 015, Gujarat
After the end of the submission dates for each zone, the entries would be short-listed and zone wise preliminaries would be held (August-October) in the representative city (of the zone), where the selected students would be invited to exhibit and present their project before an invited audience and experts.
The three winners from each zone will participate in the national level finals on 14th/15th October 2008.
IGNITE 2008 Campaign 2 (October 2008- May 2009): During their vacations or otherwise, the students would be encouraged to look for people who come out with innovative machines/devices or solve day to day problems using their creativity. Similarly they would be encouraged to document and learn traditional knowledge practices from their elders in their family and neighbourhood. The purpose is to expose them to the rich traditional heritage we have, facilitating its transfer from generation to generation.
The students submitting the maximum number of properly documented entries (Innovations/Traditional Knowledge) to the clubs/schools (which would forward them to NIF) would be given appreciation certificates from NIF. For each innovation/traditional knowledge practice spotted and documented by the student, he/she will be credited as being the 'Scout' for that particular innovation/traditional knowledge in records.
Specific points to be noted
1.    Teachers and parents are specifically requested not to be suggestive to the children and let them come up with some creative idea of their own. In case, the teachers or parents have an interesting idea(s) they can send it to us for separate awards.
2.    Simple essays, write-ups on problems like population, corruption, global warming etc will not be accepted as well as common projects (from text books/other make yourself books) like hydel power project, rain water harvesting, water level indicators, vermi compost/ vermiwash, letter box alarm and other alarms, using turbines to generate energy, using solar energy to do various things, electricity generation through waste batteries/dung/transport/waves or earthquake alarm.
Any queries may be addressed to NIF at email: [email protected] or Telephone numbers +91-79-2673 2456/2095, Fax: +91-79-2673 1903 or Toll Free No.: 1800 233 5555.
Event Outline*

Stages

Activity

Time Period

Stage I

Launch

June-July

Stage II

Registration/participation

July

Stage III

Zonal Short-listing

31st July-10th August

Stage IV

Zonal Preliminaries and Zonal Winners

August-October

Stage V

Final Presentations/Awards

October 15

*Zone wise details in Annexure 3
Annexure 1
IGNITE 2008
We are mounting a two segment campaign in all the schools as a part of IGNITE 08.
Campaigns 1: Creative and innovative solutions developed by the children
Every student would be motivated to identify the problems, inefficiencies, drudgery in everyday life with which we should not live any more and try and develop original solutions for them and submit the same to the Principals soon after the schools open. Idea is to make children intolerant of inefficiency or incompetence or inadequate design or functionality of various products and services in their life or around them
Children can also submit ideas if they have not been able to convert them into physical projects.  If short listed, they might be given financial and mentoring support to complete the projects.  In the deserving cases, patents will be filed in their name at no cost to them*.  It is also possible that some of the ideas might attract entrepreneurs and these may get licensed for monetary consideration.
The projects aiming to demonstrate the known concepts of science or technology without any novelty will not be accepted. Here, the emphasis is on sensitivity to the problems that have remained unsolved. General problems like poverty or environmental degradation need not be mentioned.  However, specific aspect of a problem can be mentioned (for e.g. women who transplant paddy in standing water develop infections in their feet, how can we find an affordable solution for them. Many times the cooking gas gets exhausted during the process of cooking without any advance warning.  Why could not there be an indicator telling in advance how long the gas will last?).
Parents and teachers will be requested to submit their ideas under respective categories for separate award and not influence the children.
* Patent has been filed in the name of Atchara and Preethi, winners of IGNITE 2007 for their project 'Respirometer'
Campaign 2: Documenting traditional knowledge and Looking for the odd balls
There is a tremendously rich traditional knowledge much/some of which we still use in our families. It could be related to health, child care, women's problems, clothes, cosmetics, hair care, construction, food processing, etc. Some of this knowledge can even help in extending the frontiers of science or technology.  One of the major cause of concern is that lot of this knowledge is getting eroded or lost because of lack of connection between grandparents and grandchildren. The knowledge has to be documented with the identification of the source from whom it has been collected and with their consent for sharing it with NIF.
It is not enough to be creative oneself. We have to learn as a society to appreciate the creativity and innovativeness of others.  It is the culture of appreciation, which ultimately will change the mindset and help India become not just creative but also collaborative and compassionate. Students have to scout the innovations and outstanding attempts to solve problems in the neighborhood or among the nearby slums or the workshops or any other social sphere. The innovator may be educated or uneducated.  He/she could even be a school dropout.

Annexure 2
Honey Bee Creativity Clubs

The Objective
The purpose is to imbue in young children the Honey Bee network philosophy of cross-pollinating the knowledge rich economically poor people. Hope is to link people in one region with one set of solutions with people from another region facing same or similar problems. A knowledge network may thus be created, with due acknowledgement to the knowledge holders. Essentially, following the way of a honey bee, which links flower to flower and sucks nectar without impoverishing the flower and does not keep all the honey for itself.
The Clubs will also inculcate in children the ability to blend seven Es, ethics, efficiency, equity, excellence, empathy, education, and environment, proposed by the  Honey Bee Network, SRISTI (Society for Research and Institutions for Sustainable Technologies and Institutions) and National Innovation Foundation.
Idea also is to nurture the children so that they grow and excel as future innovation leaders of India. We want to invest in them at an early age so that when they grow up as sensitive, responsible and mature citizens, they are ready to lead India into an innovation age.
The Plan
Each school will have innovation clubs called Honey Bee Creativity Clubs in schools. There would be two nominated teacher in-charge and any five student representatives from standard 6th to 12th. Thus, the club will be managed by any five student representatives and two teacher representatives. The other members would comprise students who have a) submitted interesting ideas/innovations of themselves b) scouted innovations/ideas of others and c) done both.
The Launch
During June-July, 2008, invitations would be sent to all the schools in the cities. The campaign representatives would visit personally the schools that will respond to the invitation letters and give a presentation. Finally, in the interested schools the club would be launched. Subsequently, they would be divided in different zones and an induction program would be organised for each zone, where all the teacher and student representatives from all the schools will be present and preferably the principals also would attend.
The students and teachers would be expected to motivate other students to participate. Schools may choose to open Creativity clubs and also participate in IGNITE 2008 or may only participate in the competition without creating clubs. It would be at their discretion.
Other activities have also been planned to engage the students. Walks through rural/urban areas like villages/slums would be organised on monthly/bimonthly basis to sensitize students about the ground realities and problems facing our society today so that they can come up with solutions to those. Also at the same time they must be made to realize that the poor may be financially poor but are rich knowledge wise, resulting in increasing their respect for such people. Special guided 'Make yourself' workshops may be organised apart from visits to various institutions like ISRO, ISC etc.
During the summer vacations, the clubs may nominate students to attend an educational excursion (maximum seven days) wherein they would be exposed to/will undertake the following activities.
1)    orientation about scouting & documentation
2)    methods of data collection (plant samples, building case studies etc)
3)    mentored pilot field visit
4)    field visit for data collection
5)    compilation of collected data
A representation from NIF would lead the team.
Any idea/innovation worth scaling up would be taken up by NIF and supported through the Micro Venture Innovation Fund at NIF.
---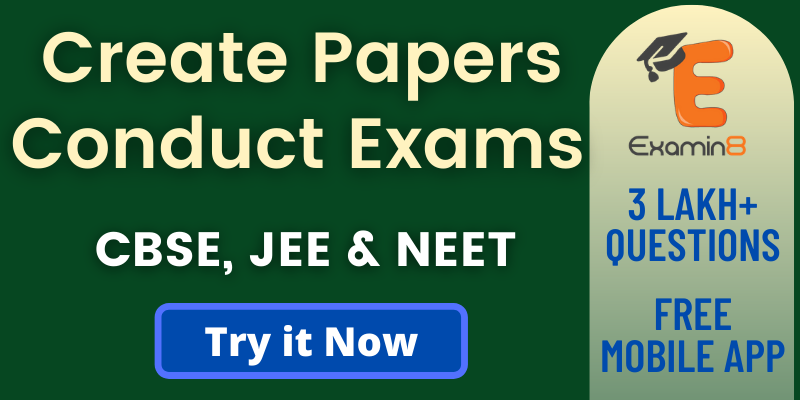 ---