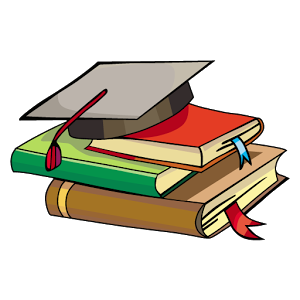 myCBSEguide App
CBSE, NCERT, JEE Main, NEET-UG, NDA, Exam Papers, Question Bank, NCERT Solutions, Exemplars, Revision Notes, Free Videos, MCQ Tests & more.
Install Now
CBSE is going to conduct Principal Eligibility Test for all existing and would be principals, other than government schools. Here are some important points all must know about the eligibility and expected syllabus for this test.
AMENDMENT IN AFFILIATION BYE-LAWS OF THE BOARD –RULE 53(1) CHAPTER 9– REG. Consequent upon the recommendations of Affiliation Committee made at its meetings held on 13.12.2016 and ratified by the Governing Body in its meeting held on 20.12.2016, the Board has decided to conduct the Principal Eligibility Test (PET) for aspiring teachers to become principal and for existing principals, who fulfill the minimum qualifications of Principal as laid down in rule 53 (I) of Affiliation Bye laws of the Board. This amendment shall not be applicable to the principals of Government schools. The Eligibility and modalities for introducing the Principal Eligibility Test (PET) will be notified by the Board in due course of time.
 Minimum Qualification for School Principal in CBSE
 The Central Board of Secondary Education, New Delhi has prescribed the following minimum qualifications for heads of senior secondary and secondary schools affiliated to CBSE, New Delhi.
Senior Secondary Schools:
Masters Degree or Honours Degree of a Foreign University recognised as equivalent to the Master's Degree of an Indian University by the U.P.S.C. or Honours Degree of such Indian Universities as may be recognized equivalent to the Master's Degree by the U.P.S.C.
A teaching Degree or a Diploma in Education or its equivalent.
Experience as required under anyone of the following clauses:

At least 3 years experience of administrative charge of a recognised College having Intermediate or higher classes.
At least 5 years experience of administrative charge of a recognised High School.
At least 5 years experience of teaching in a recognised college or Higher Secondary School or an equivalent teaching experience in a Teachers Training Institute.
At least 8 years teaching experience in a recognised High School.
At least 5 years experience including 3years educational administrative experience and 2 years teaching experience in a recognised High or Higher Secondary School or a Teachers Training Institute.
OR
Bachelor of Engineering with 5 years teaching experience in a recognised College or Hr. Sec. School (Given effect from 1.1.1977).
OR
Trained Graduate Heads of recognised High Schools who have attained the age of 45 years and possess at least 15 years teaching experience of Secondary classes in a recognised High/Higher Secondary School (including at least 5 years administrative experience as Head of a recognised High School.)
OR
Persons possessing Masters Degree with at least 15 years teaching experience in a recognised Higher Secondary School and/or a recognised college having attained the age of 45 years.
OR
Persons possessing Masters Degree in Education and having the requisite experience as provided for in anyone of the forgoing clauses A to D.
Note: Two or more categories of experiences can be proportionately combined. Degree / Diplomas /Certificates issued by Maithily University, Bihar, Mahila Vishwa Vidyalaya, Varanasi; Varanasi Sanskrit Viswa vidyalaya and Central Board of Higher Education, Uttam Nagar, New Delhi are not recognised as per UGC Notification published on 21.12.1988
Secondary Schools:
At least Master's Degree (or its equivalent) with a teaching degree or its equivalent with 5 year experience of teaching of High or Higher Secondary/ Intermediate classes.
OR
At least Bachelor's Degree from a recognised University;
Ed. from a recognised University/Institute; and
8 year experience of teaching Secondary School classes (up to class X) or 12 years of teaching experience of Middle and Secondary classes of which minimum 5 years being experience of teaching the Secondary classes; or 5 year experience as Headmaster of Middle School or other equivalent administrative experience.
More details on affiliation bye-laws and Eligibility available here. 

Syllabus and Exam Pattern of PET
CBSE has not officially issued syllabus and examination pattern of Principal Eligibility Test (PET) yet. But it is expected to be similar to KVS principal exam. Here is the syllabus of KVS Principal Recruitment Examination. The PET syllabus is expected to be like this pattern.
We will update you with exact syllabus and examination pattern of PET as soon as CBSE issues it officially.
Part-I Language (20 Marks)
General English (10 marks)
General Hindi (10 marks)
Part-II General Awareness and Computer Literacy (40 Marks)
General Knowledge and Contemporary Issues (10 marks)
Logical Reasoning (10 marks)
Computer Literacy (10 marks)
Quantitative Aptitude Test (10 marks)
Part-III Academic (30 marks)
Child Development and Pedagogy (10 Marks)
Development of Child:
Development, Growth & Maturation-Concept & Nature, Principles of development, Factors influencing Development-Methods and Approaches of Child Development – Observation, interview, Case study, Experimental, Cross sectional and longitudinal, Development tasks and Hazards.
Understanding Learning Concept:
Nature of Learning – input-process – outcome, Factors of Learning – Personal and Environmental, Approaches to Learning and their applicability-Behaviourism (Skinner, Pavlov, Thorndike), Constructivism (Piaget, Vygotsky), Gestalt (Kohler, Koffka) and Observational (Bandura), Dimensions of Learning – Cognitive, Affective and Performance, Motivation and Sustenance -its role in learning, Memory & Forgetting, Transfer of Learning.
Pedagogical concerns:
Teaching and its relationship with learning and learner, Learners in Contexts; situating learner in the socio-political and cultural context. Managing behaviour problems, Guidance& Counselling, Punishment and its legal implications, Rights of a child, Time Management, Distinction between Assessment for Learning & Assessment of Learning, School based Assessment, Continuous& Comprehensive Evaluation: Perspective & Practice Understanding teaching & learning in the context of NCF, 2005 & Right to Education Act,2009.
Perspectives in Education and School Organization (10 marks)
Acts / Rights: Right of Children to free and Compulsory Education Act, 2009 and Child Rights.
National Curriculum Framework, 2005: Perspective, Learning and Knowledge, Curricular Areas, School. Stages and Assessment, School and Classroom Environment and Systemic Reforms.
School Organization: Institutional Planning, principal as a leader, Teacher duality, Linkages and Interface with other institutional and vice versa, Student Quality, Organization of Teaching, Co-curricular Activities, Office Management, Resources required for a good school, Organizational Climate, Evaluation, Job satisfaction of the Staff.
Teaching Methodology (10 marks)
Meaning, Principles, types of curriculum organization, approaches.
Planning: Instructional Plan-Year Plan, Unit Plan, Lesson Plan.
Instructional material and resources: Text Books, Work books, Supplementary material AV aids, Laboratories, Library, Clubs Museums- Community, Information and Communication Technology.
Evaluation: Types, tools, Characteristics of a good test, Continuous and Comprehensive Evaluation, Analysis and Interpretation of Scholastic Achievement Test.
Part-IV Administration and Finance (70 marks)
CCS (CCA) Rules
CCS (conduct) Rules
Fundamental and Supplementary Rules
Travelling Allowance Rules
Leave Travel Concession Rules
Pension Rules and New Pension Scheme
General Financial Rules- Purchase procedure
Income Tax and Service Tax
Part-V Interview (60 marks)
This syllabus is to give you some basic idea about the PET exam. The actual syllabus may be quite different.
---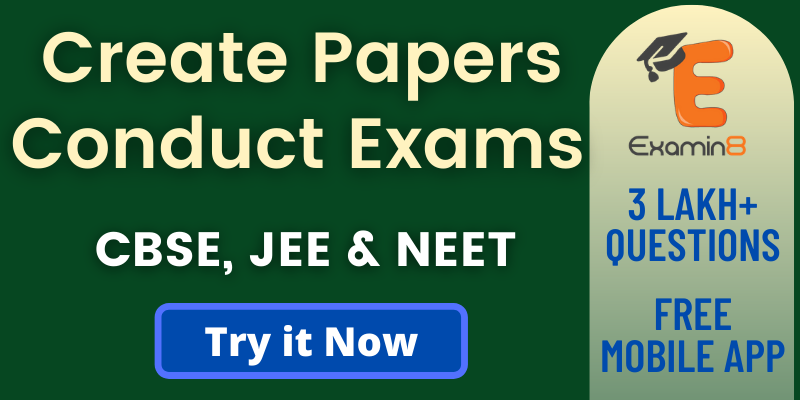 ---