CBSE has released Syllabus for Capital Market Operations for class 12 in Financial Marketing Management. Students are hereby informed that, make a copy of the syllabus pattern for the session 2016-17.  To avoid any confusion, we at myCBSEguide have been following the whole syllabus. It is presented here in simpler form to understand it quickly. We also recommend you to visit official website of CBSE to ensure all the details.
In this article, we are listing the theoretical syllabus, practical subjects, name of reference books. The list of equipment and software required is also given.
 Capital Market Operations
THEORY (Time: 3 Hours, 60 Marks)
Chapter-1: An Overview of the Indian Securities Market (10 marks)
1.1 Market Segments.
1.2 Key Indicators Of Securities Market.
1.3 Products and Participants.
1.4 Market Segments and their Products.
1.5 Reforms in Indian Securities Markets.
Chapter-2: Trading Membership (15 marks)
2.1 Stock Brokers.
2.2 NSE Membership.
2.3 Surrender of Trading Membership.
2.4 Suspension & Expulsion of Membership.
2.5 Declaration of Defaulter.
2.6 Authorised Persons.
2.7 Sub-Brokers.
2.8 Broker-Clients Relations.
2.9 Sub-Broker-Clients Relations.
2.10 Investor Service Cell And Arbitration.
2.11 Code of Advertisement.
Chapter-3: Trading (15 marks)
3.1 Introduction.
3.2 Neat System.
3.3 Market Types.
3.4 Trading System Users Hierarchy.
3.5 Local Database.
3.6 Market Phases.
3.7 Logging On.
3.8 Log Off/Exit from the Application.
3.9 NEAT Screen.
3.10 Invoking an inquiry Screen.
3.11 Order Management.
3.12 Trade Management.
3.13 Auction.
3.14 Limited Physical Market.
3.15 Block Trading Session.
3.16 Retail Debt Market (RDM).
3.17 Trading Information downloaded to Members.
3.18 Internet Broking.
3.19 Co-location.
3.20 Wireless Application Protocol (WAP).
Chapter-4: Clearing, Settlement and Risk Management (10 marks)
4.1 Introduction.
4.2 Key Terminologies used in Clearing and Settlement Process.
4.3 Transaction Cycle.
4.4 Settlement Agencies.
4.5 Clearing and Settlement Process.
4.6 Securities and Funds Settlement.
4.7 Shortages Handling.
4.8 Risks in Settlement.
4.9 Risk Management.
4.10 International Securities Identification Number.
4.11 Data and Report Downloads.
Chapter-5: Legal Framework (7 Marks)
5.1 SEBI (Intermediaries) Regulations, 2008.
5.2 SEBI (Prohibition of Insider Trading) Regulations, 1992.
5.3 SEBI (Prohibition of Fraudulent And Unfair Trade Practices Relating to Securities Market)
5.4 Regulations, 2003.
5.5 The Depositories Act, 1996.
5.6 Indian Contract Act, 1872.
5.7 Income Tax Act, 1961.
Chapter-6: Fundamental Valuation Concepts (3 Marks)
6.1 Time value of Money.
6.2 Understanding Financial Statements.
LIST OF EQUIPMENTS AND SOFTWARE
Computers.
Printer.
Software.
Manual for Various Software / Assorted Reference Books.
Demonstration Stand.
Computer Consumable Stationery.
LCD Projector.
NSE – NLT Module.
List of Practical subjects in  Capital Market Operations

1.Arithmetic Skill Accelerator (ASA)
2.Now Simulation Equity Shares (NSS)
Now Simulation Equity Derivatives (NSD)
NOTE: The recommended book is Capital Market Operations, Students Handbook, Class XII, Published by CBSE.

Test Generator
Create question paper PDF and online tests with your own name & logo in minutes.
Create Now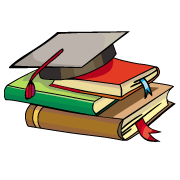 myCBSEguide
Question Bank, Mock Tests, Exam Papers, NCERT Solutions, Sample Papers, Notes
Install Now