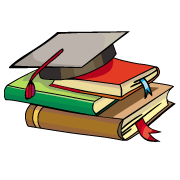 myCBSEguide App
Download the app to get CBSE Sample Papers 2023-24, NCERT Solutions (Revised), Most Important Questions, Previous Year Question Bank, Mock Tests, and Detailed Notes.
Install Now
NCERT Solutions for Class 3 EVS Our Friends Animals book solutions are available in PDF format for free download. These ncert book chapter wise questions and answers are very helpful for CBSE exam. CBSE recommends NCERT books and most of the questions in CBSE exam are asked from NCERT text books. Class 3 EVS chapter wise NCERT solution for Science Book all the chapters can be downloaded from our website and myCBSEguide mobile app for free.
NCERT solutions for Class 3 EVS Download as PDF
NCERT Class 3 EVS Chapter wise Solutions
Chapter 1: Poonams Day out
Chapter 2: The plant fairy
Chapter 3: Water O Water
Chapter 4: Our First School
Chapter 5: Chhotus House
Chapter 6: Foods we eat
Chapter 7: Saying without speaking
Chapter 8: Flying High
Chapter 9: Its Raining
Chapter 10: What is cooking
Chapter 11: From here to there
Chapter 12: Work we do
Chapter 13: Sharing our feelings
Chapter 14: The Story of food
Chapter 15: Making Pots
Chapter 16: Games we play
Chapter 17: Here comes a letter
Chapter 18: A House like this
Chapter 19: Our Friends Animals
Chapter 20: Drop by Drop
Chapter 21: Families can be Different
Chapter 22: Left Right
Chapter 23: A Beautiful Cloth
Chapter 24: Web of Life
NCERT Solutions for Class 3 EVS Our Friends Animals
CHAPTER -19 Class 3 EVS Our Friends Animals
1. Put the sentences in the correct order.
Ans. (1) The bird hurt itself with the fan.
(2) Navjot and Ali quickly brought water in a bowl.
(3) Peter lovingly patted the bird.
(4) The bird flew away.
(5) The children saw a bird circling in their classroom.
---
2. What do you think Malini would have done?
Ans. Malini would have returned kitten to the cat.
---
3. What will people in Meenu's family do?
Ans. They would wash the wound with water and apply the ointment.
---
4. Dhobi Chandu looks after his donkey very well. The donkey too does a lot of his work. Look at the pictures and write what are the things that Chandu does for his donkey:

Ans. (1) Chandu make her donkey to bath.
(2) Chandu gives him grass to eat.
(3) Chandu gives him water to drink.
(4) Chandu decorates donkey with flowers.
---
5. Do you or any of your neighbours have a pet? Which one?
Ans. Yes, Dog.
---
6. What name have you given the pet?
Ans. Harry.
---
7. What do you do when your pet is:
Ans. Hungry: We give him food to eat.
Feeling hot or cold: We give him blanket to cover up.
Teased by someone: We stop the person from teasing him.
Hurt: We apply ointment on the wound.
---
8. We keep some pet animals at home. We look after them too. In the table below are the names of some such animals. Complete the table.
Ans.
| | |
| --- | --- |
| Name of the animal | Why do we keep them |
| Dog | To take care of the house. |
| Cow | It gives milk. |
| Horse | It pulls the cart. |
| Ox | Ploughs the field. |
| Hen | It gives eggs. |
| Fish | It is eaten. |
| Rabbit | We love it. |
| Honey bee | It gives us honey. |
---
9. Like us animals also need water to live. There are many other things which are required by both – animals and humans. Write the names of three such things.
Ans. Air, Water and Sunlight.
---
10. Have you ever feed any animals or seen anyone else feeding any animal? If yes, then fill the table.
Ans.
Name of the animal

You fed

What did you feed

Dog

Chappati

Cat

Milk

Pigeon

Wheat

Parrot

Chillis
---
11. Do you have these names in your list? Find out what these animals eat?
Rat, Cockroach, Pig, Bat, Crow, Squirrel, Monkey, Spider, Lizard.
Ans.
| | |
| --- | --- |
| Rat | Chappati, dough, insects |
| Cockroach | Insects |
| Pig | Garbage |
| Bat | Blood |
| Crow | Chappati, insects |
| Squirrel | Chappati, fruits, seed |
| Monkey | Fruits |
| Spider | Small insects |
| Lizard | Mosquitoes |
---
Class 3 EVS Our Friends Animals
12. Write the names of the animals.
Ans.
| | | |
| --- | --- | --- |
| You have touched | You have not touched but you can touch | You cannot touch |
| Sparrow | Elephant | Lion |
| Dog | Horse | Snake |
| Cat | Camel | Crocodile |
| Rabbit | Cow | Tiger |
NCERT solutions for Class 3 EVS  Chapter 19 Our Friends Animals
NCERT Solutions Class 3 EVS Our Friends Animals PDF (Download) Free from myCBSEguide app and myCBSEguide website. Ncert solution class 3 EVS includes text book solutions for CBSE Class 3 EVS have total 24 chapters. 3 EVS NCERT Solutions in PDF for free Download on our website. Ncert EVS class 3 solutions PDF Science ncert class 3 PDF solutions with latest modifications and as per the latest CBSE syllabus are only available in myCBSEguide.
NCERT Solutions for Science Class 3rd to 12th
CBSE app for Class 3
To download NCERT Solutions for class 3 EVS, Hindi ,English, Maths do check myCBSEguide app or website. myCBSEguide provides sample papers with solution, test papers for chapter-wise practice, NCERT solutions, NCERT Exemplar solutions, quick revision notes for ready reference, CBSE guess papers and CBSE important question papers. Sample Paper all are made available through the best app for CBSE students and myCBSEguide website.

Test Generator
Create question paper PDF and online tests with your own name & logo in minutes.
Create Now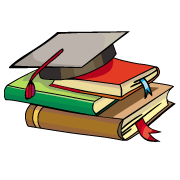 myCBSEguide
Question Bank, Mock Tests, Exam Papers, NCERT Solutions, Sample Papers, Notes
Install Now