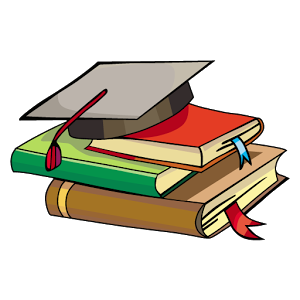 myCBSEguide App
CBSE, NCERT, JEE Main, NEET-UG, NDA, Exam Papers, Question Bank, NCERT Solutions, Exemplars, Revision Notes, Free Videos, MCQ Tests & more.
Install Now
NCERT Solutions For Class 11 Biology Animal Kingdom Class 11 Biology Class book solutions are available in PDF format for free download. These ncert book chapter wise questions and answers are very helpful for CBSE exam. CBSE recommends NCERT books and most of the questions in CBSE exam are asked from NCERT text books. Class 11 Biology chapter wise NCERT solution for Biology for all the chapters can be downloaded from our website and myCBSEguide mobile app for free.
Download NCERT solutions for Animal Kingdom as PDF.
NCERT Class 11 Biology Chapter wise Solutions
UNIT I:  DIVERSITY IN THE LIVING WORLD
1 : The Living World
2 : Biological Classification
3 : Plant Kingdom
4 : Animal Kingdom
UNIT II: STRUCTURAL ORGANISATION IN PLANTS AND ANIMALS
5 : Morphology of Flowering Plants
6 : Anatomy of Flowering Plants
7 : Structural Organisation in Animals
UNIT III: CELL: STRUCTURE AND FUNCTIONS
8 : Cell : The Unit of Life
9 : Biomolecules
10 : Cell Cycle and Cell Division
UNIT IV: PLANT PHYSIOLOGY
11 : Transport in Plants
12 : Mineral Nutrition
13 : Photosynthesis in Higher Plants
14 : Respiration in Plants
15 : Plant Growth and Development
UNIT V: HUMAN PHYSIOLOGY
16 : Digestion and Absorption
17 : Breathing and Exchange of Gases
18 : Body Fluids and Circulation
19 : Excretory Products and their Elimination
20 : Locomotion and Movement
21 : Neural Control and Coordination
22 : Chemical Coordination and Integration
NCERT Solutions For Class 11 Biology Chapter 4 Animal Kingdom
4.1 Basis of Classification
4.2 Classification of Animals
NCERT Solutions For Class 11 Biology Animal Kingdom
1. What are the difficulties that you would face in classification of animals, if common fundamental features are not taken into account?
2. If you are given a specimen, what are the steps that you would follow to classify it?
3. How useful is the study of the nature of body cavity and coelom in the classification of animals?
4. Distinguish between intracellular and extracellular digestion?
5. What is the difference between direct and indirect development
6. What are the peculiar features that you find in parasitic platyhelminthes?
7. What are the reasons that you can think of for the arthropods to constitute the largest group of the animal kingdom?
8. Water vascular system is the characteristic of which group of the following:
(a) Porifera (b) Ctenophora (c) Echinodermata (d) Chordata
9. "All vertebrates are chordates but all chordates are not vertebrates". Justify the statement.
10. How important is the presence of air bladder in Pisces?
11. What are the modifications that are observed in birds that help them fly?
12. Could the number of eggs or young ones produced by an oviparous and viviparous mother be equal? Why?
13. Segmentation in the body is first observed in which of the following:
(a) Platyhelminthes (b) Aschelminthes (c) Annelida (d) Arthropoda
14. Match the following:
(a) Operculum

(b) Parapodia

(c) Scales

(d) Comb plates

(e) Radula

(f) Hairs

(g) Choanocytes

(h) Gill slits

(i) Ctenophora

(ii) Mollusca

(iii) Porifera

(iv) Reptilia

(v) Annelida

(vi) Cyclostomata and Chondrichthyes

(vii) Mammalia

(viii) Osteichthyes
15. Prepare a list of some animals that are found parasitic on human beings.
NCERT Solutions for Class 11 Biology
NCERT Solutions Class 11 Biology PDF (Download) Free from myCBSEguide app and myCBSEguide website. Ncert solution class 11 Biology includes text book solutions.  NCERT Solutions for CBSE Class 11 Biology have total 22 chapters. 11 Biology NCERT Solutions in PDF for free Download on our website. Ncert Biology class 11 solutions PDF and Biology ncert class 11 PDF solutions with latest modifications and as per the latest CBSE syllabus are only available in myCBSEguide
CBSE app for Class 11
To download NCERT Solutions for class 11 Physics, Chemistry, Biology, History, Political Science, Economics, Geography, Computer Science, Home Science, Accountancy, Business Studies and Home Science; do check myCBSEguide app or website. myCBSEguide provides sample papers with solution, test papers for chapter-wise practice, NCERT solutions, NCERT Exemplar solutions, quick revision notes for ready reference, CBSE guess papers and CBSE important question papers. Sample Paper all are made available through the best app for CBSE students and myCBSEguide website.
---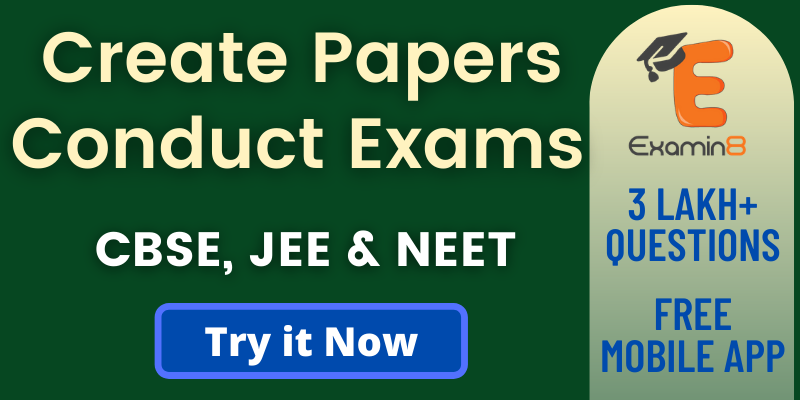 ---