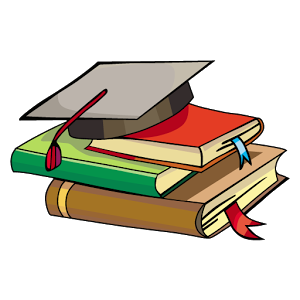 myCBSEguide App
Complete Guide for CBSE Students
NCERT Solutions, NCERT Exemplars, Revison Notes, Free Videos, CBSE Papers, MCQ Tests & more.
Download Now
NCERT Solutions for Class 9 English The Beggar book solutions are available in PDF format for free download. These ncert book chapter wise questions and answers are very helpful for CBSE exam. CBSE recommends NCERT books and most of the questions in CBSE exam are asked from NCERT text books. Class 9 English chapter wise NCERT solution for English part 1 and English part 2 for all the chapters can be downloaded from our website and myCBSEguide mobile app for free
NCERT solutions for Class 9 English The Beggar Download as PDF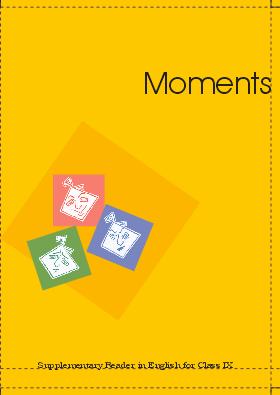 NCERT Solutions for Class 9 English 
Chapter wise Solutions
Beehive
The Fun They Had
The Sound of Music
The Little Girl
A Truly Beautiful Mind
The Snake and the Mirror
My Childhood
Packing
Reach for the Top
The Bond of Love
Kathmandu
If I were you
POETRY
The Road Not Taken
Wind
Rain on the Roof
The Lake Isle of Innisfree
A Legend of the Northland
No Men Are Foreign
The Duck and the Kangaroo
On Killing a Tree
The Snake Trying
A Slumber did My Spirit Seal
Moments
The Lost Child
The Adventures of Toto
Iswaran the Storyteller
In the Kingdom of Fools
The Happy Prince
Weathering the Storm in Ersama
The Last leaf
A House is Not a Home
The Accidental
The Beggar
NCERT Solutions for Class 9 English The Beggar
Page No: 67 Think About It
1. Has Lushkoff become a beggar by circumstance or by choice?
Ans: Lushkoff became a beggar by circumstance. Formerly, he sang in a Russian choir, but was sent away for drunkenness. This led him to beg.
---
NCERT Solutions for Class 9 English The Beggar
2. What reasons does he give to Sergei for his telling lies?
Ans: Lushkoff said that since he was fired for being an alcoholic, he had to tell lies. And, if he told the truth no one would give him anything.
---
3. Is Lushkoff a willing worker? Why, then, does he agree to chop wood for Sergei?
Ans: No, Lushkoff is not a willing worker. He agrees to chop wood for Sergei not because he was hungry and wanted work but because of his pride and shame and since he had been trapped by his own words. His strength had been undermined by drinking too much vodka and he was unhealthy and did not feel the slightest inclination to do any work.
---
NCERT Solutions for Class 9 English The Beggar
4. Sergei says, "I am happy that my words have taken effect." Why does he say so? Is he right in saying this?
Ans: When Sergei got Lushkoff to work for him the first time, he wasn't a willing worker. But after chopping wood for Sergei and helping him move houses, Sergei noticed that Lushkoff had developed a willingness to work. On seeing this, Sergei felt content that his advice had brought Lushkoff on the right path and that he wouldn't have to beg again for a living. If Sergei had not helped Lushkoff, he's have lied on the streets begging.
---
NCERT Solutions for Class 9 English The Beggar
5. Lushkoff is earning thirty five roubles a month. How is he obliged to Sergei for this?
Ans: Lushkoff was obliged to Sergei because if he had not come to Sergei, then he might still have been calling himself a teacher or a student. He would have been begging. By listening to Sergei, he had changed his ways. He was a notary and earned thirty five roubles a month.
NCERT Solutions for Class 9 English
NCERT Solutions Class 9 English PDF (Download) Free from myCBSEguide app and myCBSEguide website. Ncert solution class 9 English includes text book solutions from part 1 and part 2. NCERT Solutions for CBSE Class 9 English have total 30 chapters. 9 English NCERT Solutions in PDF for free Download on our website. Ncert English class 9 solutions PDF and English ncert class 9 PDF solutions with latest modifications and as per the latest CBSE syllabus are only available in myCBSEguide.
CBSE app for Students
To download NCERT Solutions for class 9 Social Science, Computer Science, Home Science,Hindi ,English Maths Science do check myCBSEguide app or website. myCBSEguide provides sample papers with solution, test papers for chapter-wise practice, NCERT solutions, NCERT Exemplar solutions, quick revision notes for ready reference, CBSE guess papers and CBSE important question papers. Sample Paper all are made available through the best app for CBSE students and myCBSEguide website
---

Test Generator
Create Papers with your Name & Logo
Try it Now (Free)
---