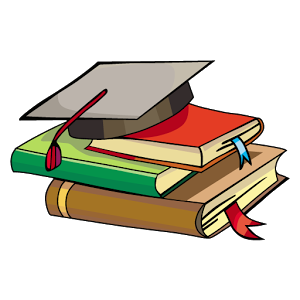 myCBSEguide App
CBSE, NCERT, JEE Main, NEET-UG, NDA, Exam Papers, Question Bank, NCERT Solutions, Exemplars, Revision Notes, Free Videos, MCQ Tests & more.
Install Now
NCERT solutions for Class 6 Social Science Civics Rural administration book solutions are available in PDF format for free download. These ncert book chapter wise questions and answers are very helpful for CBSE exam. CBSE recommends NCERT books and most of the questions in CBSE exam are asked from NCERT textbooks. Class 6 Social Science chapter wise NCERT solution for Social Science part 1 part 2 and Part 3  for all the chapters can be downloaded from our website and myCBSEguide mobile app for free.
NCERT solutions for Civics Download as PDF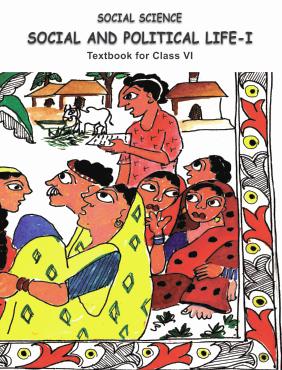 NCERT Class 6 Social Science Chapter Wise Solutions
History – Our Pasts Part I
Chapter 1 – What, Where, How and when?
Chapter 2 – On The Trial of the Earliest People
Chapter 3 – From Gathering to Growing Food
Chapter 4 – In the Earliest Cities
Chapter 5 – What Books and Burials Tell Us
Chapter 6 – Kingdoms, Kings and an Early Republic
Chapter 7 – New Questions and Ideas
Chapter 8 – Ashoka, The Emperor Who gave Up War
Chapter 9 – Vital, Villages and Pilgrims
Chapter 10 – Traders, Kings and Pilgrims
Chapter 11 – New Empires and Kingdoms
Chapter 12 – Bulidings, Paintings and Books
Geography – The Earth Our Habitat Part I
Chapter 1 – The Earth in the Solar System
Chapter 2 – Globe:  Latitudes and Longitudes
Chapter 3 – Motions of the Earth
Chapter 4 – Maps
Chapter 5 – Major Landforms of the Earth
Chapter 6 – Major Domains of the Earth
Chapter 7 – Our Country – India
Chapter 8 –  India: Climate, Vegetation and Wildlife
Civics
Chapter 1 –  Understanding Diversity
Chapter 2 –  Diversity and Discrimination
Chapter 3 – What is Government
Chapter 4 – Key Elements of a Democratic Government
Chapter 5 – Panchayati Raj
Chapter 6 – Rural Administration
NCERT solutions for Class 6 Social Science Civics Rural administration
Question 1. What is the work of the police?
Answer: The works of the police are:
To maintain law and order.
To investigate and take action on the cases register within its area.
To provide safety and security to the general public.
Listen to public complaints.
---
Question 2. List two things that the work of a Patwari includes.
Answer: The two things that the work of a Patwari includes are :
Measuring land and keeping land
records.
To maintain and update the records of the village.
---
Question 3. What is the work of a tehsildar?
Answer: The tehsildar or revenue officer is an important officer in a village. Following are the work of a tehsildar:
 To hear the disputes related to land.
To supervise the work of the Patwaris.
To ensure that records are properly kept and land revenue is collected.
To make sure that the farmers can easily obtain a copy of their record, students can obtain their caste certificates etc.
---
Question 4. What issue is the poem trying to raise? Do you think this is an important issue? Why?
Answer: The poem is trying to raise the issues of rights for a girl child. A girl should be treated equally in society.There is a gender-based discrimination when it comes to the case of inheritance of property.
This is an important issue because women also work equally in the farm. But they seldom get ownership of the farm. She should be given the same right as a male child is given.
---
Question 5. In what ways are the work of the Panchayat, that you read about in the previous chapter, and the work of the Patwari related to each other?
Answer:
Panchayat solve the land dispute but the Patwari keeps the land records and land dispute record.
Panchayat imply the tax and revenue but the Patwari organises the collection of land revenue from the farmers and provide information to the government about the crops grown in the area.
---
Question 6. Visit a police station and find out the work that the police have to do to prevent crime and maintain law and order in their area especially during festivals, public meetings etc.
Answer: During festivals and public meetings the police becomes more alert and takes following actions to prevent crime and maintain law and order:
Police personnel are put on duty for proper crowd management.
CCTV cameras are installed in the area of different places to keep a watch on the activities of the people.
Presence of police also sets some fear in the mind of criminals and to control the mob they barricade the area.
Proper lighting and information booths help people if someone is separated from family during religious festivals or public meetings
---
Question 7. Who is in charge of all the police stations in a district? Find out.
Answer: In a district, the SP (Superintendent of Police) is in-charge of all the police stations. Individual police stations have their own Station House Officers (SHO).
---
Question 8. How do women benefit under the new law?
Answer: Under the new law, sons,daughters and their mothers can get an equal share in the land on their ancestors' property. This law will benefit a large number of women.This law is a positive step towards bringing about gender equality in society.This gives empowerment to the women.
---
Question 9. In your neighborhood are there women who own property? How did they acquire it?
Answer: There are many women in my neighborhood who own property. Some of them have got the property from their forefathers. Some others have bought the property with their own labour and handwork.
NCERT Solutions for Class 6 Social Science
NCERT Solutions Class 6 Social Science PDF (Download) Free from myCBSEguide app and myCBSEguide website. Ncert solution class 6 Social Science includes textbook solutions from part 1 and part 2 and part 3  NCERT Solutions for CBSE Class 6 Social Science have total 29 chapters. 6 Social Science NCERT Solutions in PDF for free Download on our website. Ncert Social Science class 6 solutions PDF and Social Science ncert class 6 PDF solutions with latest modifications and as per the latest CBSE syllabus are only available in myCBSEguide.
CBSE app for Class 6
To download NCERT Solutions for class 6 Social Science, Computer Science, Hindi ,English, Maths Science do check myCBSEguide app or website. myCBSEguide provides sample papers with solution, test papers for chapter-wise practice, NCERT solutions, NCERT Exemplar solutions, quick revision notes for ready reference, CBSE guess papers and CBSE important question papers. Sample Paper all are made available through the best app for CBSE students and myCBSEguide website.
---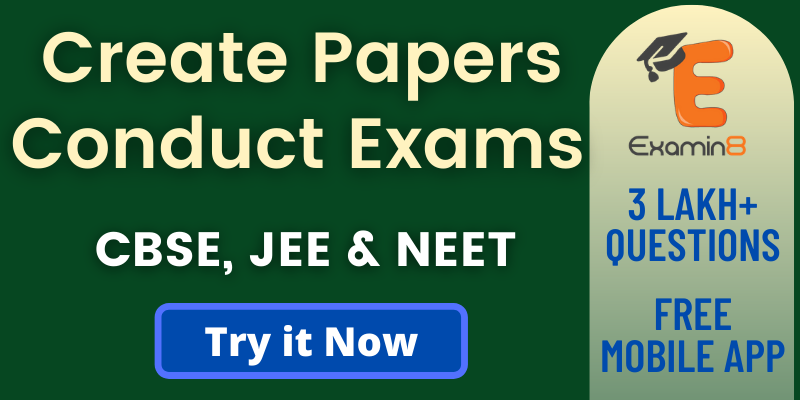 ---