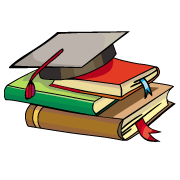 myCBSEguide App
Download the app to get CBSE Sample Papers 2023-24, NCERT Solutions (Revised), Most Important Questions, Previous Year Question Bank, Mock Tests, and Detailed Notes.
Install Now
NCERT Solutions class 12 Chemistry Coordination Compounds part 2 solutions are available in PDF format for free download. These ncert book chapter wise questions and answers are very helpful for CBSE board exam. CBSE recommends NCERT books and most of the questions in CBSE exam are asked from NCERT text books. Class 12 Chemistry chapter wise NCERT solution for Chemistry part 1 and Chemistry part 2 for all the chapters can be downloaded from our website and myCBSEguide mobile app for free.
Download NCERT solutions for Coordination Compounds part 2 as PDF.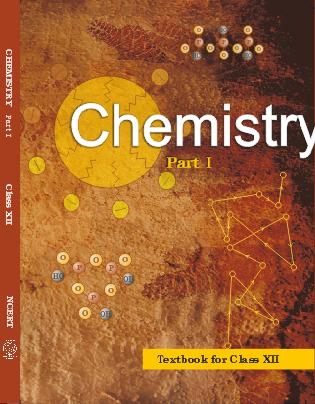 NCERT Class 12 Chemistry Chapter-wise Solutions
 1 – The Solid State
2 – Solutions
3 – Electrochemistry
4 – Chemical Kinetics
5 – Surface Chemistry
6 – General Principles and Processes of Isolation of Elements
7 – The p-Block Elements
8 – The d-and f-Blocks Elements
9 – Coordination Compounds
10 – Haloalkanes and Haloarenes
11 – Alcohols, Phenols and Ethers
12 – Aldehydes, Ketones and Carboxylic Acids
13 – Amines
14 – Biomolecules
15 – Polymers
16 – Chemistry in Everyday Life
CHAPTER NINE COORDINATION COMPOUNDS
9.1 Werner's Theory of Coordination Compounds
9.2 Definition of Some Important Terms Pertaining to Coordination Compounds
9.3 Nomenclature of Coordination Compounds
9.4 Isomerism in Coordination Compounds
9.5 Bonding in Coordination Compounds
9.6 Bonding in Metal Carbonyls
9.7 Stability of Coordination Compounds
9.8 Importance and Applications of Coordination Compounds
NCERT Solutions class 12 Chemistry Coordination Compounds part 2
17. What is spectrochemical series? Explain the difference between a weak field ligand and a strong field ligand.
18. What is crystal field splitting energy? How does the magnitude of

decide the actual configuration of d-orbitals in a coordination entity?
19.

is paramagnetic while

is diamagnetic. Explain why?
20. A solution of

is green but a solution of

is colourless. Explain.
21.

and

are of different colours in dilute solutions. Why?
22. Discuss the nature of bonding in metal carbonyls.
23. Give the oxidation state, d-orbital occupation and coordination number of the central metal ion in the following complexes:
(i)

(ii) cis-

(iii)

(iv)

24. Write down the IUPAC name for each of the following complexes and indicate the oxidation state, electronic configuration and coordination number. Also give stereochemistry and magnetic moment of the complex:
(i)

(ii)

(iii)

(iv)

(v)

25. What is meant by stability of a coordination compound in solution? State the factors which govern stability of complexes.
26. What is meant by the chelate effect? Give an example.
27. Discuss briefly giving an example in each case the role of coordination compounds in:
(i) biological system
(ii) medicinal chemistry
(iii) analytical chemistry
(iv) extraction/metallurgy of metals
28. How many ions are produced from the complex

in solution?
(i) 6
(ii) 4
(iii) 3
(iv) 2
29. Amongst the following ions which one has the highest magnetic moment value?
(i)

(ii)

(iii)

30. The oxidation number of cobalt in

is
(i) +1
(ii) +3
(iii) -1
(iv) -3
31. Amongst the following, the most stable complex is
(i)

(ii)

(iii)

(iv)

32. What will be the correct order for the wavelengths of absorption in the visible region for the following:

NCERT Solutions class 12 Chemistry
NCERT Solutions Class 12 Chemistry PDF (Download) Free from myCBSEguide app and myCBSEguide website. Ncert solution class 12 Chemistry includes text book solutions from both part 1 and part 2. NCERT Solutions for CBSE Class 12 Chemistry have total 16 chapters. 12 Chemistry NCERT Solutions in PDF for free Download on our website. Ncert Chemistry class 12 solutions PDF and Chemistry ncert class 12 PDF solutions with latest modifications and as per the latest CBSE syllabus are only available in myCBSEguide
To download NCERT Solutions for class 12 Chemistry, Physics, Biology, History, Political Science, Economics, Geography, Computer Science, Home Science, Accountancy, Business Studies and Home Science; do check myCBSEguide app or website. myCBSEguide provides sample papers with solution, test papers for chapter-wise practice, NCERT solutions, NCERT Exemplar solutions, quick revision notes for ready reference, CBSE guess papers and CBSE important question papers. Sample Paper all are made available through the best app for CBSE students and myCBSEguide website.

Test Generator
Create question paper PDF and online tests with your own name & logo in minutes.
Create Now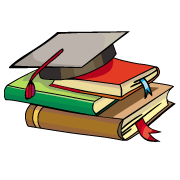 myCBSEguide
Question Bank, Mock Tests, Exam Papers, NCERT Solutions, Sample Papers, Notes
Install Now