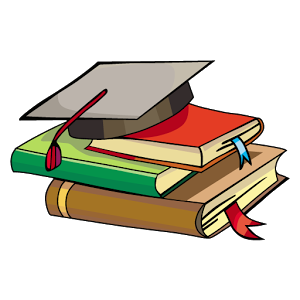 myCBSEguide App
CBSE, NCERT, JEE Main, NEET-UG, NDA, Exam Papers, Question Bank, NCERT Solutions, Exemplars, Revision Notes, Free Videos, MCQ Tests & more.
Install Now
Taking online tests with MCQs only is not a comprehensive solution for evaluating the students. The most commonly used tools like Google Forms and Microsoft Teams have many limitations. That's why we all are searching for better tools to evaluate students online with subjective questions. Here, myCBSEguide Test Generator helps you to evaluate your students online in a very systematic manner.
Let's Compare these solutions
| | | | |
| --- | --- | --- | --- |
| Features | Test Generator | Google Forms | Microsoft Teams |
| Subjective Questions in Online Tests | Yes* | Yes | No |
| Subjective Questions in Offline Tests | Yes | No | Yes |
| Preloaded Question Bank | Yes | No | No |
| Question wise feedback | Yes | No | No |
| Question wise marking | Yes | Yes | No |
| Mobile-Friendly Interface | Yes | Yes | No |
| Time-bound submission | Yes | Yes | No |
| Branding (Name & Logo) | Yes | No | No |
| Free Mobile App of School/Institute | Yes | No | No |
| Batch-wise (section-wise) Result | Yes | No | No |
| Restricted Access to the test | Yes | No | No |
| Customized Student Login IDs | Yes | No | Yes |
| Option to create own question bank | Yes | No | No |
| Create batches and add students | Yes | No | No |
| Add teachers to batches | Yes | No | No |
* We are launching this feature on 5th September 2020.
(1) Online Tests with Subjective Questions
The online test with objective questions is already there in our test generator and 2500+ schools/institutes are using it. Now we are launching online tests with subjective questions on Teacher's Day (5th September 2020). This feature will enable to you add both subjective and objective questions in an online test where objective questions will be evaluated automatically as earlier and the teacher will evaluate subjective questions manually. Here are the steps involved in this process:
Create a test using 3,00,000+ questions available in our databank and share the same with your students. You can add your questions too.
The students will attempt the objective questions (MCQ, T/F, Fill ups) as usual on their mobile phones.
In the case of subjective questions, there will be an option with each question to type answer OR upload image using phone camera. If the student can type the answer, he will type it there else he will write the answer in a notebook and upload it as an image.
On the result screen of the teacher dashboard, the teacher can see all such questions that are not evaluated by the system. The teacher will evaluate them one by one, write feedback (optional) in each question, and give marks.
Once done, the teacher will release the final score to the students. Here the students will get the question by question feedback from the teacher.
(2) Online Tests with Objective Questions only
This feature is already enabled. Schools can take online tests and evaluate students instantly. We have MCQs and True/false type questions there and we are adding Fill Ups and One-Word Answers by 5th September 2020. In the case of objective questions, no manual interference is required. The test is evaluated by the system automatically.
(3) Question Papers (PDFs) with a solution 
Schools and Institutes can create normal question papers for Periodic Assessments, Class Tests, Unit Tests, Half Yearly Examinations, Pre-board Examinations, Annual Examinations, etc using the questions available in our databank. Our question bank has questions from NCERT textbooks, NCERT Exemplar, Previous Year Papers, and many other books. We have a pool of thousands of teachers/tutors who are enriching our question bank regularly.
(4) Worksheets and Homework Assignments 
Our interface is also used to create worksheets and homework assignments. The functionality is similar to question papers without maximum marks, the time allowed, and general instructions. Schools can create worksheets in PDF format with complete solutions and share the same with their students.
Packages and subscription charges
We have two types of packages, these are CBSE Limited Pack and CBSE Unlimited Pack. You can subscribe to any package as per your requirement and all the features are enabled in all the packages. However, nominal image hosting charges may be applied additionally if you go for online subjective tests.
(1) CBSE Limited Pack: This package is limited by the number of question papers but there is no restriction on class or subject or number of students. You can create papers for any class and any subject and share the same with any number of students using this package. We have questions in all major subjects but you can create papers for other subjects too by adding your questions.
Micro: 5 papers valid for 1 month
Mini: 25 papers valid for 3 months
Basic: 50 papers valid for 6 months
Plus: 100 papers valid for 12 months
(2) CBSE Unlimited Pack: This package has no limit* on the number of question papers and the number of students but is restricted to per class per subject. Means, to create papers for Maths 9 to 12 you will buy 4 separate packages. (*FUP applied).
Useful links:
---

Test Generator
Create question papers online with solution using our databank of 5,00,000+ questions and download as PDF with your own name & logo in minutes.
Create Now
---