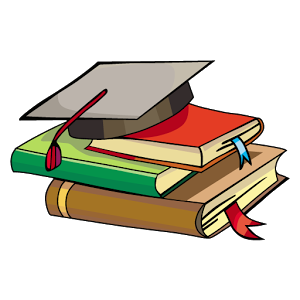 myCBSEguide App
CBSE, NCERT, JEE Main, NEET-UG, NDA, Exam Papers, Question Bank, NCERT Solutions, Exemplars, Revision Notes, Free Videos, MCQ Tests & more.
Install Now
CBSE Question Paper 2012 class 12 Business Studies conducted by Central Board of Secondary Education, New Delhi in the month of March 2012. CBSE previous year question papers with solution are available in myCBSEguide mobile app and cbse guide website. The Best CBSE App for students and teachers is myCBSEguide which provides complete study material and practice papers to cbse schools in India and abroad.
CBSE Question Paper 2012 class 12 Business Studies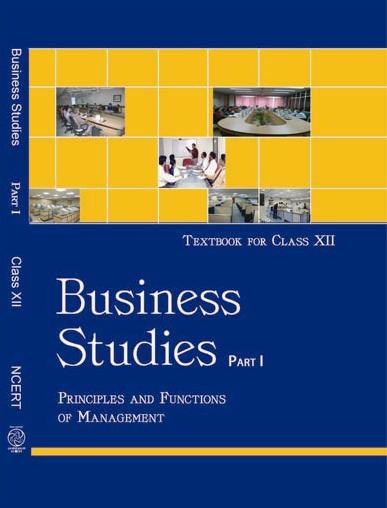 Class 12 Business Studies list of chapters
Business Studies Part  – I
Nature and Significance of Management
Principles of Management
Management and Business Environment
Planning
Organising
Staffing
Directing
Controlling
Business Studies Part  – II
Business Finance
Financial markets
Marketing
Consumer Protection
Entreprenuership Development
CBSE Question Paper 2012 class 12 Business Studies
---
Q1. Name the type of plan which is time bound and linked with measurable outcome.
Q2. 'Planning is done for achieving the organisational goals.' Do you agree? Give one reason in support of your answer.
Q3. Identify the nature of management when it is said to be systematised body of knowledge that explain certain general truths.
Q4. At which level of management are the managers responsible for the welfare and survival of the organisation?
Q5. Give the meaning of 'orientation' as a step in the process of 'Staffing'.
Q6. Define 'Formal Communication'.
Q7. State any one 'regulatory function' of Securities Exchange Board of India (SEBI).
Q8. State any one objective of setting up National Stock Exchange of India (NSEI).
Q9. How business associations act as a means of consumer protection? State.
Q10. Give any one relief available to consumer who suffers due to consumption of expired date medicine.
Q11. Explain how the principles of management:
a. Provide useful insights into the reality and
b. Help in thoughtful decision making
Q12. Why is training important for the organisation? State any three reasons.
Q13. What is meant by 'financial management'? State the primary objective of financial management.
Q14. Nisha, a school bag manufacturer decided to improve the product for the profit maximisation and thus added a water bottle holder to the existing design.
i. Identify the marketing management philosophy adopted by Nisha.
ii. Main focus and means and end
Q15. Explain any three qualities of a good leader.
Q16. Explain the technique of scientific management that is the extension of 'Principle of division of work and specialisation'.
Q17. Describe briefly the steps involved in the process of organising.
Q18. Explain the following as factors affecting financial decision.
i. Cost
ii. Cash flow position of business
iii. Level of fixed operating cost
iv. Control consideration
Q19. Explain the following 'Rights of a Consumer'.
i. Right to safety
ii. Right to consumer education
Q20. Manu, a Chief Manager in a company using highly sophisticated machines and equipments, wants that every employee should be fully trained before using the machines and equipments. Suggest and describe the best method of training that Manu can use for training the employees.
Q21. What is 'coordination'? How it 'integrates group efforts' and 'ensures unity of action'?
Q22. State any five impacts of government policy changes on business and industry.
Q23. State any five features of planning.
Q24. Neelabh is engaged in 'Transport business' and transports fruits and vegetables to different states. Stating the reason in support of your answer, identify the working capital requirements of Neelabh.Neelabh also wants to expand and diversify his transport business, explain any two factors that will affect his fixed capital requirements.
Q25. Differentiate between marketing and selling on any five basis.
Q26. What is meant by 'Informal organisation'? State the features of informal organisation.
OR
What is meant by decentralisation? State any four points of importance of decentralisation.
Q27. Give the meaning of 'Supervision' as an element of 'Directing' and any four points
that explain its role.
OR
What is meant by 'Motivation'? Explain Maslow's need hierarchy theory of motivation.
Q28. Describe the relationship between 'Planning' and 'Controlling'.
OR
Briefly explain the importance of Controlling.
Q29. Explain any four functions of 'Financial-Market'.
OR
Explain any four functions of 'Stock Exchange'.
Q30. Consumer products are classified on different basis. 'Shopping Efforts Involved' is one of them. Explain any three types of products in this category.
OR
Choice of channels of distribution depends on various factors. Explain any four factors which affect the choice of channels of distribution.
These are questions only. To view and download complete question paper with solution install myCBSEguide App from google play store or login to our student dashboard.
Last Year Question Paper Class 12 Business Studies 2012
Download class 12 Business Studies question paper with solution from best CBSE App the myCBSEguide. CBSE class 12 Business Studies question paper 2012 in PDF format with solution will help you to understand the latest question paper pattern and marking scheme of the CBSE board examination. You will get to know the difficulty level of the question paper.
Previous Year Question Paper for class 12 in PDF
CBSE question papers 2018, 2017, 2016, 2015, 2014, 2013, 2012, 2011, 2010, 209, 2008, 2007, 2006, 2005 and so on for all the subjects are available under this download link. Practicing real question paper certainly helps students to get confidence and improve performance in weak areas.
To download CBSE Question Paper class 12 Business Studies, Chemistry, Physics, History, Political Science, Economics, Geography, Computer Science, Home Science, Accountancy, Biology and Home Science; do check myCBSEguide app or website. myCBSEguide provides sample papers with solution, test papers for chapter-wise practice, NCERT solutions, NCERT Exemplar solutions, quick revision notes for ready reference, CBSE guess papers and CBSE important question papers. Sample Paper all are made available through the best app for CBSE students and myCBSEguide website.
---

Test Generator
Create question papers online with solution using our databank of 5,00,000+ questions and download as PDF with your own name & logo in minutes.
Create Now
---