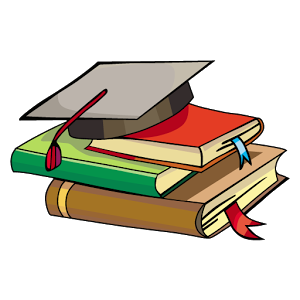 myCBSEguide App
CBSE New Sample Papers 2021
CBSE Board Exam Papers, Question Bank, NCERT Solutions, NCERT Exemplars, Revison Notes, Free Videos, CBSE Papers, MCQ Tests & more.
Download Now
NCERT Solutions class 12 Chemistry aldehydes ketones and carboxylic acid part 2 solutions are available in PDF format for free download. These ncert book chapter wise questions and answers are very helpful for CBSE board exam. CBSE recommends NCERT books and most of the questions in CBSE exam are asked from NCERT text books. Class 12 Chemistry chapter wise NCERT solution for Chemistry part 1 and Chemistry part 2 for all the chapters can be downloaded from our website and myCBSEguide mobile app for free.
Download   NCERT solutions for aldehydes ketones and carboxylic acid part 2 as PDF.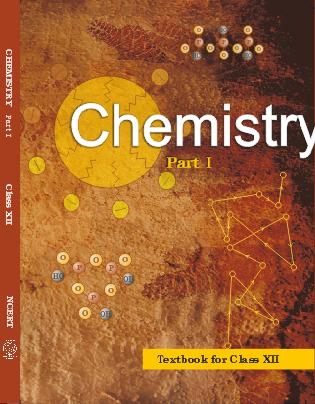 NCERT Class 12 Chemistry Chapter-wise Solutions
 1 – The Solid State
2 – Solutions
3 – Electrochemistry
4 – Chemical Kinetics
5 – Surface Chemistry
6 – General Principles and Processes of Isolation of Elements
7 – The p-Block Elements
8 – The d-and f-Blocks Elements
9 – Coordination Compounds
10 – Haloalkanes and Haloarenes
11 – Alcohols, Phenols and Ethers
12 – Aldehydes, Ketones and Carboxylic Acids
13 – Amines
14 – Biomolecules
15 – Polymers
16 – Chemistry in Everyday Life
CHAPTER TWELVE ALDEHYDES, KETONES AND CARBOXYLIC ACIDS
12.1 Nomenclature and Structure of Carbonyl Group
12.2 Preparation of Aldehydes and Ketones
12.3 Physical Properties
12.4 Chemical Reacxtions
12.5 Uses of Aldehydes and Ketones
12.6 Nomenclature and Structure of Carboxyl Group
12.7 Methods of Preparation of Carboxylic Acids
12.8 Physical properties
12.9 Chemical Reactions
12.10 Uses of carboxylic Acids
NCERT Solutions class 12 Chemistry aldehydes ketones and carboxylic acid part 2
11. An organic compound (A) (molecular formula

) was hydrolysed with dilute sulphuric acid to give a carboxylic acid (B) and an alcohol (C). Oxidation of (C) with chromic acid produced (B). (C) on dehydration gives but-1-ene.Write eQuations for the reactions involved.
12. Arrange the following compounds in increasing order of their property as indicated:
(i) Acetaldehyde, Acetone, Di-tert-butyl ketone, Methyl tert-butyl ketone (reactivity towards HCN)
(ii)

,

,

(acid strength)
(iii) Benzoic acid, 4-Nitrobenzoic acid, 3,4-Dinitrobenzoic acid, 4-Methoxybenzoic acid (acid strength)
13. Give simple chemical tests to distinguish between the following pairs of compounds.
(i) Propanal and Propanone
(ii) Acetophenone and Benzophenone
(iii) Phenol and Benzoic acid
(iv) Benzoic acid and Ethyl benzoate
(v) Pentan-2-one and Pentan-3-one
(vi) Benzaldehyde and Acetophenone
(vii) Ethanal and Propanal
14. How will you prepare the following compounds from benzene? You may use any inorganic reagent and any organic reagent having not more than one carbon atom
(i) Methyl benzoate
(ii) m-Nitrobenzoic acid
(iii) p-Nitrobenzoic acid
(iv) Phenylacetic acid
(v) p-Nitrobenzaldehyde.
15. How will you bring about the following conversions in not more than two steps?
(i) Propanone to Propene
(ii) Benzoic acid to Benzaldehyde
(iii) Ethanol to 3-Hydroxybutanal
(iv) Benzene to m-Nitroacetophenone
(v) Benzaldehyde to Benzophenone
(vi) Bromobenzene to 1-Phenylethanol
(vii) Benzaldehyde to 3-Phenylpropan-1-ol
(viii) Benazaldehyde to α-Hydroxyphenylacetic acid
(ix) Benzoic acid to m– Nitrobenzyl alcohol
16. Describe the following:
(i) Acetylation
(ii) Cannizzaro reaction
(iii) Cross aldol condensation
(iv) Decarboxylation
17. Complete each synthesis by giving missing starting material, reagent or products
(i)
(ii)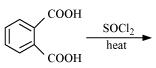 (iii)

(iv)

(v)

(vi)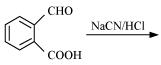 (vii)

(viii)

(ix)

(x)

(xi)


18. Give plausible explanation for each of the following:
(i) Cyclohexanone forms cyanohydrin in good yield but 2, 2, 6 trimethylcyclohexanone does not.
(ii) There are two –

groups in semicarbazide. However, only one is involved in the formation of semicarbazones.
(iii) During the preparation of esters from a carboxylic acid and an alcohol in the presence of an acid catalyst, the water or the ester should be removed as soon as it is formed.
19. An organic compound contains 69.77% carbon, 11.63% hydrogen and rest oxygen. The molecular mass of the compound is 86. It does not reduce Tollens' reagent but forms an addition compound with sodium hydrogensulphite and give positive iodoform test. On vigorous oxidation it gives ethanoic and propanoic acid. Write the possible structure of the compound.
20. Although phenoxide ion has more number of resonating structures than carboxylate ion, carboxylic acid is a stronger acid than phenol. Why?
NCERT Solutions class 12 Chemistry
NCERT Solutions Class 12 Chemistry PDF (Download) Free from myCBSEguide app and myCBSEguide website. Ncert solution class 12 Chemistry includes text book solutions from both part 1 and part 2. NCERT Solutions for CBSE Class 12 Chemistry have total 16 chapters. 12 Chemistry NCERT Solutions in PDF for free Download on our website. Ncert Chemistry class 12 solutions PDF and Chemistry ncert class 12 PDF solutions with latest modifications and as per the latest CBSE syllabus are only available in myCBSEguide NCERT Solutions class 12 Chemistry aldehydes ketones and carboxylic acid part 2
CBSE app for Students
To download NCERT Solutions for class 12 Chemistry, Physics, Biology, History, Political Science, Economics, Geography, Computer Science, Home Science, Accountancy, Business Studies and Home Science; do check myCBSEguide app or website. myCBSEguide provides sample papers with solution, test papers for chapter-wise practice, NCERT solutions, NCERT Exemplar solutions, quick revision notes for ready reference, CBSE guess papers and CBSE important question papers. Sample Paper all are made available through the best app for CBSE students and myCBSEguide website.
---

---