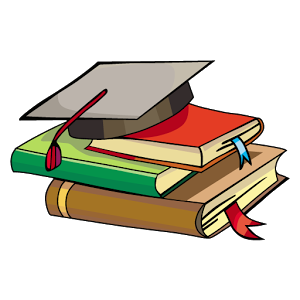 myCBSEguide App
CBSE, NCERT, JEE Main, NEET-UG, NDA, Exam Papers, Question Bank, NCERT Solutions, Exemplars, Revision Notes, Free Videos, MCQ Tests & more.
Install Now
The first phase of CBSE counseling will begin from 1st Feb. to 2nd April, 2009.  This is the 12th consecutive year that CBSE will be providing counseling services to students and parents during examinations to overcome their anxiety and examination related stress.
The CBSE outreach programme is carefully designed keeping the heterogeneity of students' population and geographical spread.  Multiple modes of communication such as telephonic counseling, Question Answers columns in news papers, Interactive Voice Response System (IVRS) and online counseling through CBSE website is used to reach out to more and more examinees during this phase.
1.    CBSE TELE COUNSELLING:
CBSE started this pioneering community work 12 years back in 1998 for the first time.  The highlights of CBSE tele-counselling are :
(i)    It is offered by trained counselors and Principals from within CBSE affiliated schools.
(ii)    It is a voluntary free of cost service provided by the participants.
(iii)    It is a flexible and mobile service.
-This year as many as 43 Principals, trained counselors from CBSE affiliated govt. and private schools, psychologists and social scientists will operate this helpline individually  from India and overseas. There are 39 centres in India in the cities of Delhi, Noida, Chandigarh, Meerut, Jaipur, Gurgaon, Faridabad, Bhubneshwar, Vishakhapatnam, Jamnagar, Jabalpur, Coimbatore and for the first time from  6 new  cities of Bhopal, Nagpur, Bangalore  Guwahati, Baroda and Kollam  in the state of Kerala.
There are four helpline centres outside India at Kuwait, Dubai, Doha Qatar and Sharjah.
For the first time, CBSE has included Special Educators to take care of the specially abled children from centres located at Mumbai and Delhi. The public is advised to log on to www.cbse.nic.in for details information and timings.
For better accessibility and convenience of the students, the centres have been arranged state-wise and students are advised to call the numbers closer to their location specially while dialing the mobile numbers. The detailed list is  enclosed for wider publicity..
2.  IVRS:
First to be introduced by any Board of Education in the country, CBSE has made a unique effort to provide tele-counseling through Interactive Voice Response System (IVRS) mode for the fifth consecutive year.  This service shall be available on local dial facilities within Delhi and Mumbai for the subscribers of MTNL. This will run behind a ten digit number 1250 111 102 on MTNL network.  For BSNL/Airtel Landline this will run behind a seven digit number 1250 1 02.  Reliance users can dial 55500102.
3.    Question-Answer columns:
CBSE has tied-up with national papers Like The Hindu, Hindustan Times and Hindustan Dainik for weekly question answer columns throughout the month of February.
4.    On-line counseling:
CBSE has also launched a program called Interact with Chairman since September 2009 on the official website cbse.nic.in  which will also be useful for exam related issues. Frequently  Asked Questions  have also been put up here .  For the forth coming examinations students  can  post their queries   by accessing Interact With  Chairman  and clicking at Exam Helpline.
The Director (Academic) and Controller of Examinations, CBSE can also be contacted for On-line counseling on: [email protected] [email protected]
5.    CBSE website:
Information related to examinations and techniques to cope with exam. related anxiety is also provided at the CBSE website www.cbse.nic.in by accessing icon Helpline. Or directly visit http://www.cbserod.net.in/vigilance/helpline.aspx
Students may contact counselors of their respective area. Following is an exhaustive list of counselors:
CBSE TELE-COUNSELLING FIRST PHASE 30.1.09
1st February to 2nd April 2009
The counselors will be available on the numbers during these specific timings only.
DELHI/NEW DELHI/NCR
SL. NO.
NAME
TIMINGS
TELEPHONE NOS.
01.
Dr. Sangeeta Bhatia

Principal

4.00 p.m. to 8.00 p.m.
9811689898
02.
Geetanjali Kumar

Counsellor

8.00 a.m. to 12.00 noon
9810435544
03.
Anita Sharma

Principal

12.00 noon to 4.00 p.m.
9899017867
04.
Dr. B. Singh

Pr. Edu. Officer

4.00 p.m. to 8.00 p.m.
9873173122
05.
Vithika Rahul

Counsellor

4.00 p.m. to 8.00 p.m.
9871057666
06.
Vinita Kaul

Counsellor

12.00 noon to 4.00 p.m.
9810937187
07.
P. C. Bose

Retd. Deputy Director

4.00 p.m. to 8.00 p.m.
9899105129
08.
Vijay Sehgal

Counsellor

4.00 p.m. to 8.00 p.m.
9891057775
09.
Deepa Saini

Guidance Counsellor

8.00 p.m. to 00 hrs.
24621630
10.
Deepti Singh

Counsellor

4.00 p.m. to 8.00 p.m.
9911104050
11.
Meenakshi Thakkar

Counsellor

8.00 p.m. to 0000 hrs.
9810043528
HARYANA, CHANDIGARH,
PUNJAB, H. P. AND J & K
01.
Ritu Kohli

Principal

8.00 a.m. to 12.00 noon
9911913534
02.
Jayanti Banerjee

Counsellor

4.00 p.m. to 8.00 p.m.
9872846551
03.
Madhu Bahl

Principal

8.00 a.m. to 12.00 noon
9417006590
RAJASTHAN
01.
Dr. Ashok Gupta

Principal

12.00 noon to 4.00 p.m.
0141-2786401/402
02.
Seema Sharma

Counsellor

4.00 p.m. to 8.00 p.m.
0141-2786403
U.P. & BIHAR
01.
Mohina Dar

Principal

8.00 a.m. to 12.00 noon
95120-2433100

95120-2431430

02.
Avantika Arora

Counsellor

4.00 p.m. to 8.00 p.m.
9810075228
03.
Poonam Devdutt

Counsellor

8.00 p.m. to 00 hrs.
95121-2760674
04.
P Anjali Metha

Counsellor

4.00 p.m. to 8.00 p.m.
9971091980
TAMILNADU
01.
Vasanthi Thiagarajan

Principal

4.00 p.m. to 8.00 p.m.
9629141246
02.
Jaya Ravi Sankar

Headmistress

4.00 p.m. to 8.00 p.m.
9360461571
ANDHRA PRADESH
01.
Dr. C. V. Narasimham

Principal

8.00 a.m. to 12.00 noon
0891-2559519

0891-2586155
MAHARASHTRA
01.
Abnita Bir

Principal

4.00 p.m. to 8.00 p.m.
9821742383
02.
Kana Roy Chaudhary

Principal

4.00 p.m. to 8.00 p.m.
9833950896
GUJARAT
01.
Jaydeb Kar

Counsellor & Officiating Dean of Studies

4.00 p.m. to 8.00 p.m.
09998077355
02.
Jamila Firdaus

Counselor

4.00 p.m. to 8.00 p.m.
9825977437
ORISSA
01.
Mamta Banerjee

Counsellor

4.00 p.m. to 8.00 p.m.
0674-2390443
02.
Ina Kanji Lal

Counsellor

4.00 p.m. to 8.00 p.m.
9437268558
MADHYA PRADESH
01.
Shikha Handa

Counsellor

4.00 p.m. to 8.00 p.m.
9425412876
02.
Dr. Shikha Rastogi

Counsellor,

8.00 a.m. to 12.00 noon
9826375351
KARNATAKA ( New)
01.
Dr. Srinivasa Murthy

Retd. Prof. of Psychiatry

4.00 p.m. to 8.00 p.m.
9448697690
02.
Sneh Preet Sial

Principal

4.00 p.m. to 8.00 p.m.
9844062651

08023517909
KERALA (New)
01.
Dr. Manu Lal

Principal

4.00 p.m. to 8.00 p.m.
9995977689
Guwahati (New)
01.
Dr. Sangeeta Goswami

Counsellor

4.00 p.m. to 8.00 p.m.
09864067594
Helpline for Specially Abled Children (New)
01.
Abha Sharma

Special Educator

Mumbai

4.00 p.m. to 8.00 p.m.
9967800337
02.
Dr. M R Shipley

Special Educator

Mumbai

4.00 p.m. to 8.00 p.m.
9833950896
03.
Hetal Savla

Special Educator

Mumbai

4.00 p.m. to 8.00 p.m.
9819209623
04.
Shweta Khanna

Special Educator

Delhi

8.00 a.m. to 12.00 noon
9717882074
CBSE Tele-Counselling service outside India
DUBAI
01.
David Ipe

Counsellor, Indian School, Dubai
KUWAIT
01.
Asha Sharma

Principal, Indian Educational School, Kuwait
DOHA-QATAR
01.
Dr. Mohd Harun Khan

Principal, Ideal Indian School
SHARJAH
01.
K. N. N. Pillai

Principal, Sharjah Indian School
---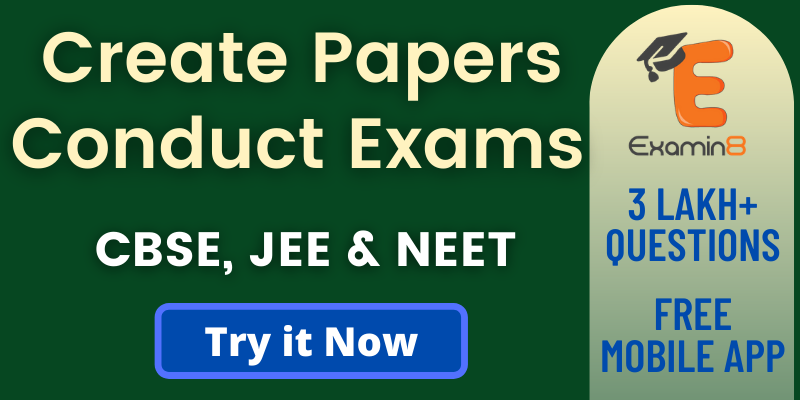 ---