CBSE - Class 08 - Mathematics - Visualising Solid Shapes - NCERT Solutions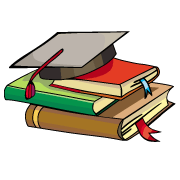 CBSE, JEE, NEET, NDA
Question Bank, Mock Tests, Exam Papers
NCERT Solutions, Sample Papers, Notes, Videos
NCERT Solutions for Mathematics Visualising Solid Shapes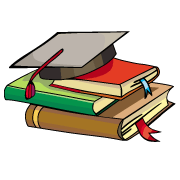 myCBSEguide App
Complete Guide for CBSE Students
NCERT Solutions, NCERT Exemplars, Revison Notes, Free Videos, CBSE Papers, MCQ Tests & more.
NCERT solutions for class 8 Mathematics Visualising Solid Shapes

NCERT 8 Mathematics Text book Solutions
NCERT 8th class Mathematics book solutions are available in PDF format for free download. These ncert book chapter wise questions and answers are very helpful for CBSE board exam. CBSE recommends NCERT books and most of the questions in CBSE exam are asked from NCERT text books. Class 8 Mathematics chapter wise NCERT solution for Mathematics for all the chapters can be downloaded from our website and myCBSEguide mobile app for free.
NCERT Class 8 Mathematics Chapter-wise Solutions
Chapter 1 Rational Numbers
Chapter 2 Linear Equations in One Variable
Chapter 3 Understanding Quadrilaterals
Chapter 4 Practical Geometry
Chapter 5 Data Handling
Chapter 6 Squares and Square Roots
Chapter 7 Cubes and Cube Roots
Chapter 8 Comparing Quantities
Chapter 9 Algebraic Expressions and Identities
Chapter 10 Visualising Solid Shapes
Chapter 11 Mensuration
Chapter 12 Exponents and Powers
Chapter 13 Direct and Inverse Proportions
Chapter 14 Factorisation
Chapter 15 Introduction to Graphs
Chapter 16 Playing with Numbers
CBSE class 8th Mathematics have one books. Book has chapters and topics.
NCERT Mathematics Book Class 8
Here is the list of topics covered under each chapter of class 8 Mathematics NCERT text book.
1. Rational Numbers
Exercise 1.1
Exercise 1.2
2. Linear Equations in One Variable
Exercise 2.1
Exercise 2.2
Exercise 2.3
Exercise 2.4
Exercise 2.5
Exercise 2.6
3. Understanding Quadrilaterals
Exercise 3.1
Exercise 3.2
Exercise 3.3
Exercise 3.4
4. Practical Geometry
Exercise 4.1
Exercise 4.2
Exercise 4.3
Exercise 4.4
Exercise 4.5
5. Data Handling
Exercise 5.1
Exercise 5.2
Exercise 5.3
6. Squares and Square Roots
Exercise 6.1
Exercise 6.2
Exercise 6.3
Exercise 6.4
7. Cubes and Cube Roots
Exercise 7.1
Exercise 7.2
8. Comparing Quantities
Exercise 8.1
Exercise 8.2
Exercise 8.3
9. Algebraic Expressions and Identities
Exercise 9.1
Exercise 9.2
Exercise 9.3
Exercise 9.4
Exercise 9.5
10. Visualising Solid Shapes
Exercise 10.1
Exercise 10.2
Exercise 10.3
11. Mensuration
Exercise 11.1
Exercise 11.2
Exercise 11.3
Exercise 11.4
12. Exponents and Powers
Exercise 12.1
Exercise 12.2
13. Direct and Inverse Proportions
Exercise 13.1
Exercise 13.2
14. Factorisation
Exercise 14.1
Exercise 14.2
Exercise 14.3
Exercise 14.4
15. Introduction to Graphs
Exercise 15.1
Exercise 15.2
Exercise 15.3
16. Playing with Numbers
Exercise 16.1
Exercise 16.2
NCERT Solution Chapter 10: Visualising Solid Shapes
In Class VII, you have learnt about plane shapes and solid shapes. Plane shapes have two measurements like length and breadth and therefore they are called two-dimensional shapes whereas a solid object has three measurements like length, breadth, height or depth. Hence, they are called three-dimensional shapes. Also, a solid object occupies some space. Two-dimensional and three-dimensional figures can also be briefly named as 2-D and 3- D figures. You may recall that triangle, rectangle, circle etc., are 2-D figures while cubes, cylinders, cones, spheres etc. are three-dimensional figures.
You have been dealing with maps since you were in primary, classes. In Geography, you have been asked to locate a particular State, a particular river, a mountain etc., on a map. In History, you might have been asked to locate a particular place where some event had occured long back. You have traced routes of rivers, roads, railway lines, traders and many others.
What can we conclude from the above illustration? When we draw a picture, we attempt to represent reality as it is seen with all its details, whereas, a map depicts only the location of an object, in relation to other objects. Secondly, different persons can give descriptions of pictures completely different from one another, depending upon the position from which they are looking at the house. But, this is not true in the case of a map. The map of the house remains the same irrespective of the position of the observer. In other words, perspective is very important for drawing a picture but it is not relevant for a map.
NCERT Solutions for Class 8th Mathematics
NCERT Solutions Class 8 Mathematics PDF (Download) Free from myCBSEguide app and myCBSEguide website. Ncert solution class 8 Mathematics includes text book solutions. NCERT Solutions for CBSE Class 8 Mathematics have total 16 chapters. Class 8 Mathematics ncert Solutions in pdf for free Download are given in this website. Ncert Mathematics class 8 solutions PDF and Mathematics ncert class 8 PDF solutions with latest modifications and as per the latest CBSE syllabus are only available in myCBSEguide.
NCERT Solutions for Class 12
NCERT Solutions for Class 11
NCERT Solutions for Class 10
NCERT Solutions for Class 9
NCERT Solutions for Class 8
NCERT Solutions for Class 7
NCERT Solutions for Class 6
NCERT Solutions for Class 5
NCERT Solutions for Class 4
NCERT Solutions for Class 3
Question Paper Creator
Create papers in minutes
Print with your name & Logo
Download as PDF
5 Lakhs+ Questions
Solutions Included
Based on CBSE Syllabus
Best fit for Schools & Tutors