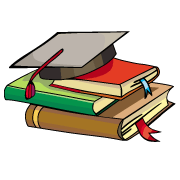 myCBSEguide
Trusted by 70 Lakh Students
Install App
Students of class X taking board exams in March 2010 will not get to know their percentage. Their 'marksheet' will only bear grades from now on and not marks.
As per a presentation on Continuous and Comprehensive Evaluation (CCE) made at conference on schools at IIT Delhi on Monday, the CBSE will switch to the grading system for class X from this session itself. For the last time, board exams for class X will be held in March 2010. From next academic session, CCE will be implemented in all CBSE schools, doing away with the exams.
According to the CBSE, marks obtained by students will not be disclosed unless there is a special case. ''Revealing the marks will defeat purpose of introducing grades. However, we may make an exception if a student is shifting abroad or on a recommendation of the principal,'' said a senior CBSE official.
Class X students will be graded on a nine-point system starting from A1 to E2. Their admission in class XI will also be based on grades. Those who do not get a qualifying certificate from the board due to an E1 or E2 grade will be given five attempts to improve their performance.
According to the CBSE official, the ministry of human resource development (MHRD) may also direct other boards to accept grades or the CCE card (to be given from the next session) if a student switches from a CBSE school to another school in class XI. ''There was a meeting between the officials of the MHRD and Council of Boards of School Education last week to discuss this issue,'' the official said.
Though there will be no change in the exam pattern for the existing batch of class X, teaching method and evaluation for class IX have already seen a change. CCE started in class IX from October this year and instead of exams, the students would just have a 'summative assessment' at the end of the current session. The official added pattern of the question paper to be provided by the board for 'summative assessment' would be different this year.
''Till now, the pattern of class IX paper used to be same as that of class X. But we will have around 15% multiple-choice questions in the class IX paper from 2010,'' the official said. He also added that unlike before, there will not be two different papers for science theory and practical skills. ''Only one paper will be held for science in class IX,'' he said.
CCE is a hot topic at the three day conference at IIT Delhi as teachers from all over the country got a chance to clear their doubts. The conference will last till December 30 with education experts, principals and teachers presenting papers on issues related to schools.
Source : Times of India
---

Test Generator
Create Tests with your Name & Logo
Try it Now (Free)
---