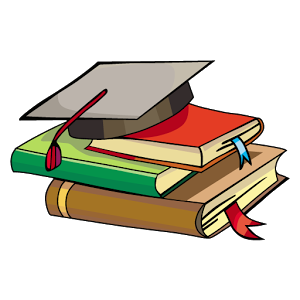 myCBSEguide App
Complete Guide for CBSE Students
NCERT Solutions, NCERT Exemplars, Revison Notes, Free Videos, CBSE Papers, MCQ Tests & more.
Download Now
New Sample Papers based on Continuous and Comprehensive Evaluation along with latest CCE Syllabus and Marking Scheme are now available for FREE download at www.mycbseguide.com under Sample Papers Section.
Class 9 CCE Sample Papers along with Marking Scheme and Blue Prints for the following subjects can be downloaded from www.mycbseguide.com for FREE of cost.
Science CCE Sample Paper 2010
Social Science CCE Sample Paper 2010
Mathematics CCE Sample Paper 2010
English Communicative CCE Sample Paper 2010
English Language and Literature CCE Sample Paper 2010
Hindi A CCE Sample Paper 2010
Hindi B CCE Sample Paper 2010
Elements of Book Keeping CCE Sample Paper 2010
Elements of Business CCE Sample Paper 2010
Foundation of Information Technology CCE Sample Paper 2010
French CCE Sample Paper 2010
German CCE Sample Paper 2010
Gujarati CCE Sample Paper 2010
Home Science CCE Sample Paper 2010
Japanese CCE Sample Paper 2010
Punjabi CCE Sample Paper 2010
Sanskrit CCE Sample Paper 2010
Sindhi CCE Sample Paper 2010
Tamil CCE Sample Paper 2010
Telugu CCE Sample Paper 2010
Typewriting CCE Sample Paper 2010
Urdu CCE Sample Paper 2010
CBSE 2nd Term Formative and Summative assessment guidelines and the detailed description of 2nd Term Syllabus is also made available there.
The syllabus for following subjects is added to www.mycbseguide.com
French CCE Syllabus for 2nd Term Exam 2010
German CCE Syllabus for 2nd Term Exam 2010
Kannad CCE Syllabus for 2nd Term Exam 2010
Spanish CCE Syllabus for 2nd Term Exam 2010
Arabic CCE Syllabus for 2nd Term Exam 2010
Assamese CCE Syllabus for 2nd Term Exam 2010
Bengali CCE Syllabus for 2nd Term Exam 2010
Bhutia CCE Syllabus for 2nd Term Exam 2010
Carnatic Music CCE Syllabus for 2nd Term Exam 2010
Typewriting CCE Syllabus for 2nd Term Exam 2010
German CCE Syllabus for 2nd Term Exam 2010
Gujarati CCE Syllabus for 2nd Term Exam 2010
Japanese CCE Syllabus for 2nd Term Exam 2010
Kannada CCE Syllabus for 2nd Term Exam 2010
Kashmiri CCE Syllabus for 2nd Term Exam 2010
Lepcha CCE Syllabus for 2nd Term Exam 2010
Limboo CCE Syllabus for 2nd Term Exam 2010
Malyalam CCE Syllabus for 2nd Term Exam 2010
Manipuri CCE Syllabus for 2nd Term Exam 2010
Marathi CCE Syllabus for 2nd Term Exam 2010
Mizo CCE Syllabus for 2nd Term Exam 2010
Music CCE Syllabus for 2nd Term Exam 2010
Nepali CCE Syllabus for 2nd Term Exam 2010
Painting CCE Syllabus for 2nd Term Exam 2010
Persian CCE Syllabus for 2nd Term Exam 2010
Portuguese CCE Syllabus for 2nd Term Exam 2010
Punjabi CCE Syllabus for 2nd Term Exam 2010
Russian CCE Syllabus for 2nd Term Exam 2010
Sanskrit CCE Syllabus for 2nd Term Exam 2010
Tamil CCE Syllabus for 2nd Term Exam 2010
Telugu CCE Syllabus for 2nd Term Exam 2010
Tibetan CCE Syllabus for 2nd Term Exam 2010
Urdu A CCE Syllabus for 2nd Term Exam 2010
Urdu B CCE Syllabus for 2nd Term Exam 2010
CLICK THE LINK BELOW FOR CCE SAMPLE PAPERS AND SYLLABUS :
1. CLASS 9 CCE SAMPLE PAPERS 2010
2. CLASS 9 CCE SYLLABUS FOR 2ND TERM MARCH 2010
---

Test Generator
Create Papers with your Name & Logo
Try it Now (Free)
---