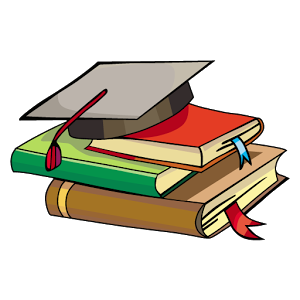 myCBSEguide App
CBSE, NCERT, JEE Main, NEET-UG, NDA, Exam Papers, Question Bank, NCERT Solutions, Exemplars, Revision Notes, Free Videos, MCQ Tests & more.
Install Now
CBSE introduced debate /article writing questions based on verbal/visual inputs in recent years. Usually, the prescribed word limit for debate writing questions in the CBSE class 12 English examination is about 150-200 words. The reason for providing the students with input is as follows:
It lays down general guidelines for the development of the debate

It does not support cramming. The students are supposed to write freely and this would enhance their creative skills as well as improvise their expression. 
What is a Verbal and Visual input?
Verbal Input
Verbal input: this includes a short sentence or the beginning of an incident/plot. Here, the student is provided with a piece to listen to and then they need to comprehend the information and express their thoughts via writing the debate.it includes a short sentence of a plot or only the beginning of some incident or story.
Visual Input
Visual input: this is given in the form of a
Diagram

Chart

Figure

A cartoon 
It is basically a pictorial representation of a cause or incident/plot etc. Here the student is provided with some textual or visual set of information that has to be well expressed via his/her writing.
Debate writing on the basis of visual/ verbal input will depend entirely on the perception of the student. They need to thoroughly listen or watch the input, analyze it carefully and then start writing.
How to Write a Debate in English?
In CBSE class 12 English, Students need to keep some points in their mind while performing this writing section question in their English examination.
Carefully go through the hints provided in the verbal input

Express your thoughts in a systematic manner based on the verbal/visual piece of information

Divide the argument under different headings and subheadings

Your ideas should be well expressed in a chronological order

Start the debate with a brief introduction

Try to raise some questions, it does impress the examiner

It should have a well-defined ending

Avoid grammatical errors

Language should be crisp and lucid
Debate writing questions in the English class 12 Board Examination
CBSE introduced such questions in the English board exam to enhance the creative and analytical skills of the students. These questions encourage the students to think differently and express themselves freely.
The question carries 10 marks and is included in the writing section of the question paper. Usually, the prescribed word limit for such questions is 150-200 words. The student would be evaluated on the basis of the following points:
Reasoning skills

Style and tone of their composition

Structure of the paragraph

Analytical skills

Creativity 
The students need to ensure that there is a flow in their writing and there are no structural errors. The structure of the debate should include a gripping introduction and a  proper conclusion.
Distribution of Marks
The distribution of marks could be on the following lines:
Format: 1 mark

Content: 4 marks

Expression: 5 marks
Format of a Debate
Salutation: 'Respected chairperson, honorable judges, and my dear friends…'.

Introduction: 'I am here to present my views for/against the motion…'

Body of the argument: May include views, facts, rebutting the statements, questions, etc.

Common phrases: 'I strongly feel that…', 'I would like to draw your attention to…', 'May I ask all present…', 'I wholeheartedly oppose/support…', 'In my opinion…'
Tips to Score well in Debate Writing Questions
Debate is a creative expression of a person's opinion or perspective on an issue. It is basically a formal discussion on a particular subject. It helps the students to display their writing skills as well as their ability in arguing.  Your arguments can be two ways; either you support the matter or express your views opposing the given topic. Students need to keep the following points in mind while writing the debate in class 12, English CBSE examination to fetch good marks:
a captivating introduction

Pre-speech note to draw the attention of listeners

Formal address to the audience

Add 3 separate paragraphs for the problem, solution and conclusion

Underline some important phrases to capture the examiner's attention

 Systematic development of the topic

Focus on the adverse effects

In conclusion, it should be well defined

Formal thanks to the audience
Sample questions (Debate Writing, CBSE class 12)
Students need to practice debate writing questions from various sources available to them. There are many sample questions that the student can download from the myCBSEguide app. The question carries a good weightage and if attempted properly will definitely help the student to ace the subject and excel in academics.
Debate Writing Question 1
Should schools promote coaching institutes? Taking a cue from the points given below and using your own ideas, write a debate speech for or against the topic in about 150-200 words.
Despite CBSE's ban, coaching centers running classes in schools

Teachers from coaching institutes teach subjects like physics, chemistry and mathematics, English and physical education continue to be taught by the school faculty.

Classes in separate sections from 8 a.m. to 12 noon for the CBSE and competitive examinations. (10 marks) [CBSE Sample Paper ]
Answer:
Respected Chairperson, honorable member of the jury, my worthy opponents and dear audience, I, Ravi Kumar, would like to speak for the motion, 'Should school promote coaching institutes'. CBSE has banned coaching centers from running classes in school, yet it seems to flourish in both public and private schools as many parents and guardians are very much in favor of it. Firstly, if we look into the monetary aspect from the point of view of both, then we find that both benefit from it by saving on the huge fee and regular conveyance attached to this.
Time management is the second factor. Coping with the CBSE syllabus and that of the competitive exams, maintaining the required attendance percentage and keeping good health come after. It is not possible for all parents to judge on the quality of the faculty or time of most advertised institutes. Now, it is the school's responsibility to see to these factors and provide the best service at an affordable cost. The safety of the students who willingly join these extra or coaching classes beyond the regular school schedule is also their choice. Competition in some fields is so much that there can hardly be an alternative to this for those who are ambitious and make it to the best educational institutions.
I hope I have been able to get my point of view across to you by now.
Thank you
Debate  Question 2
'Private cars should be banned in the congested commercial areas of the cities.' Write a debate in 150-200 words either for or against the motion. (10 marks) [CBSE Paper ]
Answer:
Respected Chairperson, honorable members of the jury, worthy opponents and dear audience. Today I, Roshan Seth, would like to express my views for the motion, 'Private cars should be banned in the congested commercial areas of the cities'. For personal well-managed economic policies and various schemes floated for consumers, there are more private cars now per family than in earlier days. The UN census reveals approximately 7,00,000 people in congested commercial areas succumbing to various types of respiratory diseases. The maintenance of some of the best brands is not up to the mark and the size of vehicles is many a time unwieldy
Some individuals regard it as a status symbol to flaunt their vehicles according to their rise in income. This often results in parking spaces encroaching upon highways, where trucks and public Vehicles' movements get clogged and bottlenecks are created. India does not have areas demarcated exclusively for commercial transport movement zone, though a time had been fixed to ease complications for traffic control. Wholesale and retail markets are most of the time obsessed with a chunk of consumers, who buy in bulk. Hence, the incredible traffic jams that occur on weekdays add to the plight of pedestrians, too who helplessly watch the two-wheelers taking to the footpaths to avoid the hour-long wait or snail-slow movement of traffic.
It is not only the main towns or metropolises that face this situation but expanded towns and districts share the same fate. If there is an accident, inadvertent heated exchanges, medical help required, or if the police have to intervene to set things right, nothing really works out because of this mesh of private vehicles queued up. The other aspect is the infrastructure in Indian commercial complexes that is far below international recommended norms. Therefore, unless situations are supportive, private cars should be banned from entering or parking in commercial areas.
---

Test Generator
Create question papers online with solution using our databank of 5,00,000+ questions and download as PDF with your own name & logo in minutes.
Create Now
---