CBSE Result 2018 and Rechecking Process. Students can apply for rechecking (verification) of marks from June 1, 2018 to June 5, 2018 in CBSE website. The whole process will be done online. Students can pay the requisite fee online using net banking. Fee can be paid till 7th June, 2018.
Rechecking is nothing but only re-totalling of your marks from first page of the answer booklet. Keep note that examiner is not going to see what you have written and how much marks you got for it. He/she will check following things:
Re-total the marks from first page.
Check if marks are given for each and every question.
Check if any answer is left un-evaluated.
Check if marks are carried forwarded to first page correctly.
CBSE Result 2018 and Rechecking Process
CBSE result 2018 is out. Class 12 result was declared on 26th May 2018 and class 10 result was declared on 29th May 2018. Now it's time to apply for rechecking, photocopy of answer sheet and re-evaluation.
How to apply: Online in CBSE Website
Dates: 1st June, 2018 (Friday) to 5th June, 2018 (Tuesday)
Fee : Rs. 500/- per subject
Mode of payment: Credit/ Debit/ Net banking
Last date of payment: 7th June, 2018 (Thursday)
What is Rechecking?
If you feel the marks are not as expected, you can apply for rechecking/verification of marks/grades. Here is some information on rechecking process in CBSE board.
Rechecking/ Verification of marks mean re-total of marks from first page.
Rechecking does not mean that that marks will changed but it checks only calculation mistakes.
Rechecking calculates sum of marks given to each question.
What is Verification of Marks?
Verification of marks is nothing but synonyms of rechecking. Now CBSE also use the term "Verification of Marks" instead of rechecking.  Verification of marks helps in checking the calculation mistakes only.  Rechecking does not know how the question is evaluated it only checks the question is evaluated or not.
What is done during Rechecking?
Check calculation mistakes while totaling the marks from first page
See if any question is left un-evaluated/ unchecked inside the booklet
Verifies if there is any mistake while putting marks on first page.
Confirms that all the questions are evaluated and marks are given
Should I apply for rechecking?
After getting the CBSE Result 2017 if you think that there is mistake in the calculation of marks, you can fill the form for rechecking. If a student expect to get 90 marks but instead got 70, then in that case you can go for verification of marks. If you are not satisfied with your marks, you should go for rechecking of marks.
How to apply for verification of marks?
Facility of verification of marks/rechecking is available to all candidates. The candidates can apply for verification of marks in a manner that their applications reach the respective regional office within 21 days of the declaration of CBSE Result 2018 in case of Main Exam i.e. Exam held in March/April.
For the candidates of Delhi region, application forms for verification of marks pertaining to Main Exam along with the fee in cash Rs. 200/- per subject (Rs. 300/- Per subject in case of urgent verification) may be deposited in the National Victor Public School, I.P. Extn, Patparganj, Delhi-110092.
Applications form for verification of marks may either be obtained from the concerned Regional Office or can be downloaded online.
The result of rechecking is usually made available within 3-4 weeks.
CBSE Improvement Exam  Guidelines and FAQs
Improvement exams are for students who have passed but are not satisfied with their marks and are willing to take the exams again.
CBSE Improvement Exam can be taken in one or more subjects in the succeeding year only after passing the subject in Class XII.
The examination would take place in the following year.
A candidate cannot appear for improvement examination in the subjects which he/she failed to pass.
What is Revaluation of Marks?
Revaluation of marks is different from rechecking; in this your answer sheet will be evaluated again by a different teacher. In this marks allotted for the first time will be nullified and student has to accept the new marks. Re-evaluation introduced in 2014 and discontinued in 2017 and started in 2018 again. in the fact that student will apply for this for their betterment, but it was noticed that few student apply for it and out of that very few got remarkable change in their marks. Also revaluation took a lot of resources and time which is not taking CBSE anywhere, so CBSE has decided to nullify the revaluation process from 2018.
Applying for Re-evaluation
Only those candidates who have applied for obtaining photocopy of the evaluated answer book shall be eligible to apply for re-evaluation or challenge the marks awarded to any question(s).
Request for re-evaluation/challenges shall be entertained only for theory portion @ Rs. 100/- per question
Request for revaluation/challenge for particular question(s) only in theory paper shall be received only online on 21st June 2018 and 22nd June 2018 Payment through Credit /Debit Cards /Netbanking
Request for RE-EVALUATION WILL ONLY BE ACCEPTED ONCE. ANOTHER CHANCE WILL NOT BE GIVEN
he applicant will have to refer to the marking scheme in the subject concerned which would be available on the website along with the question paper and then submit application for re-valuation in the required question(s) with reasoning
In cases where marks are increased or decreased a fresh marks statement shall be issued to such candidates after surrendering the old Marks Statement by the candidate(s) concerned.
the status of revaluation shall be uploaded on the website for the subject and question (s) for which applied for, followed by a formal letter by speed post;
the decrease even by one mark shall be effected
NO APPEAL OR REVIEW AGAINST THE RE-EVALUATION WOULD BE ENTERTAINED.
the Board will not be responsible for any loss or damage or any inconvenience caused to the candidate, consequent to the revision of marks, if any or delay in communication for reasons beyond control
NO APPLICATION WILL BE ACCEPTED WIHOUT FEE
INCOMPLETE APPLICATIONS WILL BE SUMMARILY REJECTED
Fees once deposited shall not be refunded in any case.
How to apply: Online in CBSE Website
Dates: 21st June, 2018 (Thursday) and 22nd June, 2018 (Friday)
Fee : Rs.100/- per question
Mode of payment: Credit/ Debit/ Net banking
Last date of payment: Upto 25th June, 2018 (Monday)
What is Compartment? And How to apply?
After declaration of  CBSE Result 2018, the students have to qualify in all the subject for not getting compartment. When a student failed in two subjects out of 5 in Class 10 and Class 12 when a student in one subject out 5 in board exam  shall be placed in compartment in that subject. Compartment exam generally held in the month of July. If a candidate wants to appear for compartment exam he/she has to submit application form within 15 days of the declaration of result.
Online Process for CBSE Improvement Exam 2018
Visit the official website, cbse.nic.in
Enter your 2018 CBSE Roll Number in the first text box.
Enter your 5 digit school number in the second text box. In case you appeared as a private candidate and don't have a school number, then you have to enter 99999.
Enter your examination centre number; please refer to your 2018 CBSE admit card for this.
Click on 'Proceed' and fill up your details.
Make the payment online or through E-Challan from the respective bank.
Note down your "Application Number" and "Roll Number".
Follow the instructions on the "Confirmation Page".
Students who are going to appear for the compartment/improvement exam can prepare using myCBSEguide mobile app. The app provides sample papers, notes, important questions, NCERT solutions and much more to prepare for CBSE board exams.
Note: Keep in touch with myCBSEguide.com for examination dates of compartment. We will update it as early as possible with full description.

Test Generator
Create question paper PDF and online tests with your own name & logo in minutes.
Create Now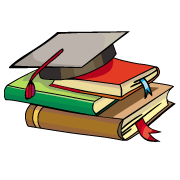 myCBSEguide
Question Bank, Mock Tests, Exam Papers, NCERT Solutions, Sample Papers, Notes
Install Now