Note for CBSE Rechecking, Reevaluation, Verification of Marks application form :
The Candidate can either apply online or download the offline form and send the form to Regional Office concerned with requisite fee. The verification fee per subject is Rs. 200/- (Rs.300/- for urgent verification. Candidate can apply for urgent Verification of Marks within five day from the date of declaration of result).
Candidates applying online should send the printout of page generated on submission of form along with a Demand Draft of requisite fee to regional office concerned. Candidates of Delhi Region can also deposit cash at the designated schools.
List of designated schools in Delhi Region
| | | |
| --- | --- | --- |
| S.NO | ZONE | NAME OF SCHOOL WITH ADDRESS |
| 1 | E | BAL BHAWAN PUBLIC SCHOOL, PKT. B, PHASE –II, MAYUR VIHAR , DELHI-110092 |
| 2 | E | UNIVERSAL PUBLIC SCHOOL A BLK PREET VIHAR DLI |
| 3 | NWB | ST GIRI PUB SCHOOL PKT 25-27 SEC-3 ROHINI DELHI |
| 4 | NE | GREENFIELD PUB. SCHOOL, OPP. GTB MEDICAL COLLEGE, DILSAD GARDEN DELHI-110095 |
| 5 | NE | GYANDEEP VIDYA BHAWAN BLOCK C-10, YAMUNA VIHAR DELHI |
| 6 | NE | GURU HARKRISHAN PUB SCH LONI ROAD SHAHDARA DELHI |
| 7 | N | LILAWATI VIDYA MANDIR SS SCH SHAKTI NGR DELHI |
| 8 | NW | A MAHAVIR SR MODEL SCHOOL G T KARNAL ROAD DELHI |
| 9 | NWB | MAHARAJA AGGARSAIN ADARSH PUB SCH PITAM PURA DELHI |
| 10 | NW B | KIIT WORLD SCHOOL, PITAM PURA DELHI |
| 11 | W A | GURU HARKRISHAN PUBLIC SCHOOL RD 73  PNJBI BAGH NEW DELHI |
| 12 | W A | S D PUBLIC SCHOOL EAST PATEL NAGAR NEW DELHI |
| 13 | W A | SPRING MEADOWS PUB. SCHOOL, MAIN NAJAFGARH ROAD, UTTAM NAGAR DELHI-110059 |
| 14 | W B | VEDA VYASA D A V PUBLIC SCHOOL,  VIKASPURI, NEW DELHI |
| 15 | SWA | SADHU VASWANI INTNL SCH(GLS)SHANTI NIKETAN, NEW DELHI-110070 |
| 16 | SWA | GREEN  FIELDS SCHOOL, A2 SAFDARJUNG ENCLAVE NEW DELHI |
| 17 | S | RED ROSES PUBLIC SCHOOL, SAKET NEW DELHI |
| 18 | S | GURU HARKRISHAN PUB. SCHOOL KALKAJI EXTN NEW DELHI-110019 |
| 19 | NS | MODERN SCHOOL, BARAKHAMBA ROAD,  NEW DELHI |
| 20 | N S | LT GUJRAT SR. SEC. SCHOOL, RAJNIWAS MARG, DELHI-110054 |
| 21 | C | COMMERCIAL SR. SEC. SCHOOL, DARYA GANJ,  NEW DELHI-110002 |
| 22 | C | SALWAN PUB. SCHOOL RAJINDER NAGAR, NEW DELHI |
| 23 | WB | DEEPANSHU PUBLIC SCH KAMERDIN NAGAR  NANGLOI DELHI |
| 24 | NW B | RISING STAR ACADEMY SSS 110 RAJ NGR PITAM PURA DELHI |
| 25 | W A | CAMBRIDGE FOUNDATION SCHOOL G-8 RAJOURI GARDEN EXT NEW DELHI |
| 26 | E | NATIONAL VICTOR PUBLIC SCHOOL, I.P.  EXTN., PATPARGNAJ, DELHI-110092 |
Verification of Marks for 2011 Examination:
Facility of verification of marks is available to all candidates. The candidates can apply for verification of marks in a manner that their applications reach the respective regional office(s) within 21 days of the declaration of result in case of Main Exam i.e. Exam held in March/April. However for Comptt Exam, i.e. Exam held in July, the application must reach respective regional offices within 15 days of the declaration of the result.
For the candidates of Delhi region, application forms for verification of marks pertaining to Main Exam alongwith the fee in cash Rs. 200/- per subject (Rs. 300/- Per subject in case of urgent verification) may be deposited in the Designated Schools during the working hours of the school. For Compartment examination application form and fee may be deposited in Syndicate Bank, PS 1-2, Institutional Area, Patparganj, Delhi – 92.
Applications form for verification of marks may either be obtained from the concerned Regional Office or can be downloaded (Class 12) from the link below :
Now students can apply online for re-evaluation or verification of marks. To apply online for verification of marks and re-evaluation visit the link below :
Rules for Verification of Marks :
A Candidate who has appeared at an examination conducted by the Board may apply to the concerned Regional Officer of the Board for verification of marks in any particular subject.  The verification will be restricted to checking whether all the answer's have been evaluated and that there has been no mistake in the totalling of marks for each question in that subject and that the marks have been transferred correctly on the title page of the answer book and to the award list and whether the supplementary answer book(s) attached with the answer book mentioned by the candidate are intact.  No revaluation of the answer book or supplementary answer book(s) shall be done.
Such an application must be made by the candidate within 21 days from the date of the declaration of results in case of main examination and within 15 days in case of compartment examination.
All such applications must be accompanied by payment of fee as prescribed by the Board i.e. Rs. 200/- per subject (Rs.300 for urgent verification, can be applied within first five days from the date of declaration of result). In case of DD/IPO it should be in favour of Secretary CBSE, payable at concerned Regional Office's city
No candidate shall claim, or be entitle to, revaluation of his/her answers or disclosure or inspection of the answer book(s) or other documents.
A candidate shall not be entitled to refund of fee unless as a result of the verification his/her marks are changed.
In no case the verification of Marks shall be done in the presence of the candidate or anyone else on his /her behalf, nor will the answer books be shown to him/her or his/her representative.
The marks, on verification will be revised upward or downward, as per the actual marks obtained by the candidate in his/her answer book.
The communication regarding the revision of the marks, if any, shall be sent to the candidate within a reasonable period of time.
The Board will not be responsible for any loss or damage or any inconvenience caused to the, candidate, consequent on the revision of marks or delay in communications for reasons beyond control.
The Board shall revise the marks Statement in respect of such candidates after the previous marks statement is returned by the candidate.
The decision of the Chairman on the result of the verification of marks shall be final.
Address of Regional Offices:
1. Regional Office, Ajmer
Todar Mal Marg,
Ajmer – 305 030.
Rajasthan.
2. Regional Office, Panchkula
Sector-5,
Panchkula – 134109,
Haryana.
3. Regional Office, Guwahati
House No.10, Seuj Sarani,
Lakhimi Nagar, Hatigaon,
Guwahati – 781 006
4. Regional Office, Chennai
Plot No. 1630A, "J" Block,
16th Main Road,
Anna Nagar (West),
Chennai – 600 040
5. Regional Office, Allahabad
35-B, Civil Station, M.G.Marg,
Civil Lines ,
Allahabad-211 015.
6. Regional Office, Delhi
PS 1-2 Institutional Area,
I.P.Extension, Patparganj
Delhi-110092

Test Generator
Create question paper PDF and online tests with your own name & logo in minutes.
Create Now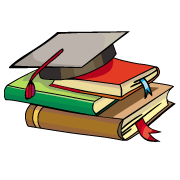 myCBSEguide
Question Bank, Mock Tests, Exam Papers, NCERT Solutions, Sample Papers, Notes
Install Now