Describe the music teacher, as seen …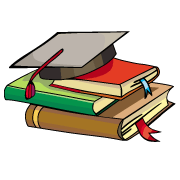 CBSE, JEE, NEET, CUET
Question Bank, Mock Tests, Exam Papers
NCERT Solutions, Sample Papers, Notes, Videos
Describe the music teacher, as seen from the window.
Posted by Ayush Kumar Chaudhary 3 months ago
The music teacher had a lean and bony structure. He was seated in front of Lalli with his back towards the window glass where he was giving Lalli violin lessons. He had a bald head and a fringe of oiled hair falling around his ears. He was dressed in an old-fashioned tuft.
Posted by Sabari Nath 1 week, 4 days ago
Posted by Bhawna Bhawna 6 days, 15 hours ago
Posted by Navya Goel 1 week, 5 days ago
Posted by Aastha Yadav 2 weeks, 6 days ago
Posted by Anshu Ghosh 2 weeks, 5 days ago
Posted by Yukta Patekar 3 weeks, 2 days ago
Posted by Pushkarni Acharya 2 weeks, 3 days ago
Posted by Dev Nisha Rathi 2 days, 14 hours ago
Posted by Khushdeep Kaur Kaur 3 weeks, 4 days ago