What is the difference between kila …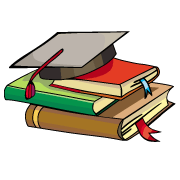 CBSE, JEE, NEET, CUET
Question Bank, Mock Tests, Exam Papers
NCERT Solutions, Sample Papers, Notes, Videos
What is the difference between kila and jati according to Sanskrit text ?
Posted by Tanya Mishra 4 months, 4 weeks ago
Kula - family lineage or bloodline Jati - a larger network of community of people or kinfolk , they can share the same occupation or origin. Hope it helps , verify!
Posted by Supriya Nath 1 month, 3 weeks ago
Posted by Hosea Poumai 2 weeks, 4 days ago
Posted by Merry Gem 3 days, 21 hours ago
Posted by Sheetal Rana 2 months ago
Posted by Mohit Teergar 3 weeks, 1 day ago
Posted by Tapashya Goswami 23 hours ago
Posted by P S 2 months, 2 weeks ago
Posted by Kangabam Kennedy Singh 2 months, 2 weeks ago
Posted by Adiya George 1 month, 1 week ago
Posted by Mahem Bankai 1 month, 3 weeks ago