People get support from family and …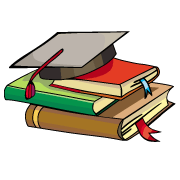 CBSE, JEE, NEET, CUET
Question Bank, Mock Tests, Exam Papers
NCERT Solutions, Sample Papers, Notes, Videos
People get support from family and friends during bad times. How does Lencho's family behave after the harvest is ruined?
Posted by 43 Umate Krishna 10 H 4 months ago
Lencho's family was very sad, depressed after the harvest was ruined due to the hailstorm. They felt they would go hungry that year.
Posted by Jassmeet Kaur Virk 5 days, 4 hours ago
Posted by Irfan Khan 4 days, 13 hours ago
Posted by Pranesh Powel 4 hours ago
Posted by Mohita Sanduja 3 days, 22 hours ago
Posted by Garvit Sikaria 2 days, 2 hours ago
Posted by Jora Debbarma 2 days, 3 hours ago
Posted by Ganesh Kumare 4 days, 13 hours ago
Posted by Laadli Banke Bihari 3 days, 16 hours ago
Posted by Sagar Belakud 2 days, 14 hours ago