What is federlasim? Explain.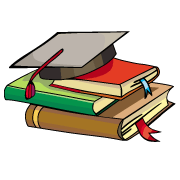 CBSE, JEE, NEET, CUET
Question Bank, Mock Tests, Exam Papers
NCERT Solutions, Sample Papers, Notes, Videos
What is federlasim? Explain.
Posted by _Jass_ Mahey_ 8 months, 2 weeks ago
Federalism is a system of government in which power is divided between a central authority and various Constitutent units of the country. Both these levels of governments enjoy their power independent of the other. For example, in USA and india there are specific jurisdictions specified by the Constitution to each level of government.
Federalism is a political system through which two or more governments have shared authority over the same geographical area. Most democratic countries in the world are governed by a federal system, including Canada, the U.S., Australia, India and Argentina.
Posted by Mohit Gothwal 1 day, 19 hours ago
Posted by Raj Nandani 21 hours ago
Posted by Madiha Parveen 1 day, 1 hour ago
Posted by Abhay Pratap 21 hours ago
Posted by Dhananjay Kumar 6 hours ago
Posted by Charu Gowda 1 day, 21 hours ago
Posted by Arinjay Jain 1 day, 22 hours ago
Posted by Mehak Bansal 2 hours ago
Posted by Deepika Choudhary 22 hours ago
Posted by Mehak Bansal an hour ago