Q. Explain how the people of …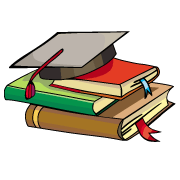 CBSE, JEE, NEET, CUET
Question Bank, Mock Tests, Exam Papers
NCERT Solutions, Sample Papers, Notes, Videos
Q. Explain how the people of vijayanagara obtain water for their needs?
Posted by Sneha Devi 2 months ago
The requirement of water in vijayanagara was fulfill from the natural basin formed by the river Tungabhadra. This flowed in the northwestern direction and was surrounded by stunning granite hills. It flowed down to the river Tungsbhadra. So the rulers of the vijayanagara got built large embankment to store water. They also constructed reservoirs of varying sizes. They also make arrangement to store the rain water as this was the most arid zone of the peninsula.
Posted by Shailly Meena 3 days, 23 hours ago
Posted by Arushi Singh Jaiswal 1 week, 6 days ago
Posted by Sneha Lipsa Pradhan 3 weeks, 3 days ago
Posted by Shiv Om 2 weeks, 2 days ago
Posted by Sanchita Mondal 3 weeks, 4 days ago
Posted by Khusboo Jha 23 hours ago
Posted by Divya Jayaswal 3 weeks, 5 days ago
Posted by Harshit Singh Chauhan 2 weeks, 5 days ago
Posted by Hera Saman 13 hours ago