Write a short note on the …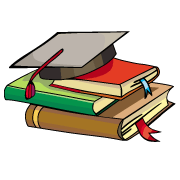 CBSE, JEE, NEET, CUET
Question Bank, Mock Tests, Exam Papers
NCERT Solutions, Sample Papers, Notes, Videos
Write a short note on the painting Padmapani Bodhisattva.
Posted by Massapreet Kaur 2 months, 2 weeks ago
Bodhisattva Padmapani is a painting from cave no. 1 at Ajanta in central India late 5th century, likely 477. 1) This extraordinary mural painting survives from early medieval India, preserved in the interior of the rock-cut Buddhist monastery of Ajanta.
Posted by Puja Das 2 months, 2 weeks ago
Posted by Kajal Attri 2 months, 1 week ago
Posted by Kanika Jin 2 months, 1 week ago
Posted by Muraleedharan K 1 month, 1 week ago
Posted by Samar Raj 1 month, 2 weeks ago
Posted by Muraleedharan K 1 month, 1 week ago
Posted by Saanvi Dhir 1 week, 2 days ago
Posted by Umaina Urooj 2 weeks, 6 days ago