Why is it that while using …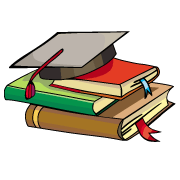 CBSE, JEE, NEET, CUET
Question Bank, Mock Tests, Exam Papers
NCERT Solutions, Sample Papers, Notes, Videos
Why is it that while using a moving coil galvanometer as a voltmeter a high resistance in series is required whereas in an ammeter a shunt is used?
Posted by Hiba Rafeek 3 months, 1 week ago
Ammeter is required to be used to detect the current flowing through it. So, it is important to maintain it with as low as possible and thus, a shunt resistance is used and that too in parallel. But, in the case of voltmeter, the voltage across two points in the circuit is detected using it, so there is no requirement that current must be passed through it but it is necessary to maintain it at infinite resistance if possible. So, it is connected with high resistance in series.
Posted by Rani Bose 4 days, 7 hours ago
Posted by Krish Pal Singh 1 week ago
Posted by Avishek Chettri 3 days, 11 hours ago
Posted by Abhinav Lodhi 1 week, 2 days ago
Posted by S Mohanty 1 week, 2 days ago
Posted by Soni Sharma 3 days, 18 hours ago
Posted by Nadeem Qureshi 2 days, 7 hours ago