During festival season ABC Ltd. received …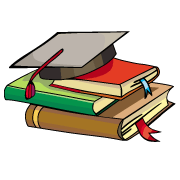 CBSE, JEE, NEET, CUET
Question Bank, Mock Tests, Exam Papers
NCERT Solutions, Sample Papers, Notes, Videos
During festival season ABC Ltd. received a new order of 10,000 mobile phones to be delivered in 10 days, failing which the contract will be null and void. To complete this production manager planned to outsource the production so that order could be delivered on time. The outsourcing resulted in increase in cost by30%. Do you think the production manager performed duties effectively andefficiently?
Posted by Abiya Grace 7 months ago
No because although he was effective in delivery, he couldn't keep the costs low (30% increase in cost).
Posted by Vidhi Agrawal 6 days, 13 hours ago
Posted by Simranjeet Kaur 1 week, 1 day ago
Posted by Sultana Niazi 1 week, 2 days ago
Posted by Rinku Maurya 1 day, 11 hours ago
Posted by Varuni Gupta 4 hours ago
Posted by Rashi Thakur 3 weeks, 1 day ago
Posted by Alla Oiba 1 month ago
Posted by Raziq Khan 1 month, 2 weeks ago
Posted by Ashish Gautam 3 weeks, 1 day ago