How Health play important role in …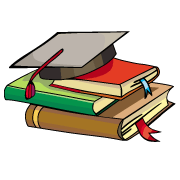 CBSE, JEE, NEET, CUET
Question Bank, Mock Tests, Exam Papers
NCERT Solutions, Sample Papers, Notes, Videos
How Health play important role in our life ?
Posted by Vineet Prajapati 1 month, 2 weeks ago
Health plays a very crucial role in our life. If any person Get fell ill then her/his health become bad. Then health get damage , people do not work quietly and they unable to make her / his wealth . Then he don't have any progress in her life similarly they don't contribute in growth of country.
Health play very crucial role in our life as a person can utilise as full potential when compared with an unhealthy person he can earn more and can contribute to the growth of country. So we can say health is wealth.
Posted by Gauri Tomar 4 days, 23 hours ago
Posted by Sreeyan Reddy 6 days ago
Posted by Md Yusuf Mokashi 1 week, 4 days ago
Posted by Mayank Roy 1 week, 1 day ago
Posted by Sourabh Takali 1 week, 1 day ago
Posted by Nayak Kumar Dev 5 days, 4 hours ago
Posted by Jatin Jatin 6 days, 9 hours ago
Posted by Devsika Patel 1 week, 3 days ago
Posted by Tarun Padimani 1 week, 1 day ago
Posted by Gayatri Yadav 5 days ago