How much communication is verbal and …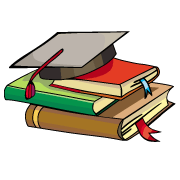 CBSE, JEE, NEET, CUET
Question Bank, Mock Tests, Exam Papers
NCERT Solutions, Sample Papers, Notes, Videos
How much communication is verbal and how much is non verbal?
Posted by Devansh Yadav 1 month, 2 weeks ago
It was Albert Mehrabian, a researcher of body language, who first broke down the components of a face-to-face conversation. He found that communication is 55% nonverbal, 38% vocal, and 7% words only.
Posted by Darshil Borse 6 days, 14 hours ago
Posted by Sanskriti Thakur 4 days, 15 hours ago
Posted by Sonam Gairola 3 days, 17 hours ago
Posted by Mohd Azeem 5 days, 14 hours ago
Posted by Piyush Naugain 6 days, 15 hours ago
Posted by Ayush Maurya 3 days, 19 hours ago
Posted by Manoj Barod 2 days, 14 hours ago
Posted by Shivam Kumar 1 day, 23 hours ago
Posted by Vedant Parashar 3 days, 19 hours ago
Posted by Rohan Bagul 6 days, 9 hours ago