Why does not the planets twinkle …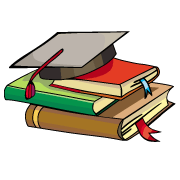 CBSE, JEE, NEET, CUET
Question Bank, Mock Tests, Exam Papers
NCERT Solutions, Sample Papers, Notes, Videos
Why does not the planets twinkle like stars?
Posted by Thanvi Shetty 1 month, 4 weeks ago
Hence, the amount of light which enters our eyes fluctuates from bright to faint. This is the "Twinkling effect of star". But planets are much closer to us than stars, so they are not point-sized objects to our eye. Hence, the fluctuations have a negligible effect and they don't seem to twinkle.
Posted by Rufaidah Nayab 2 days, 8 hours ago
Posted by Anshika Singh 1 day, 12 hours ago
Posted by Prince Singh 2 days, 9 hours ago
Posted by Anshika Singh 1 day, 12 hours ago
Posted by Janak Patel 1 day, 13 hours ago
Posted by Shubh Keshari 1 day, 8 hours ago
Posted by _Jass_ Mahey_ 2 days ago
Posted by Naitik Nehra 1 day, 10 hours ago
Posted by _Jass_ Mahey_ 2 days ago