A wire is carrying current. Is …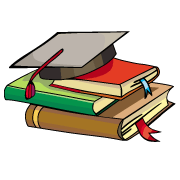 CBSE, JEE, NEET, CUET
Question Bank, Mock Tests, Exam Papers
NCERT Solutions, Sample Papers, Notes, Videos
A wire is carrying current. Is it charged? If yes then, why?
Posted by Janhavi Singh 1 month, 3 weeks ago
When current is passed through it it creates a charge and electrons start moving in the opposite direction of current in a current carrying wire . It also produces some magnetic field around it which shows the wire is carrying charge .
Posted by Jyoti Kaushik 5 days, 4 hours ago
Posted by Harshith Mn 4 days, 7 hours ago
Posted by Aditya Raj 6 days ago
Posted by Dx Divya 20 hours ago
Posted by Rajeshwari Singh 3 days, 4 hours ago
Posted by Jasmeen Kaur 2 days, 3 hours ago
Posted by Ritu Gupta 23 hours ago
Posted by Sneha Taliyan 2 days, 6 hours ago
Posted by Diya Siby 2 days, 2 hours ago