Partnership has outlined it's utility it …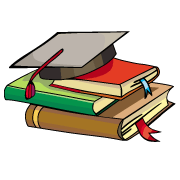 CBSE, JEE, NEET, CUET
Question Bank, Mock Tests, Exam Papers
NCERT Solutions, Sample Papers, Notes, Videos
Partnership has outlined it's utility it is no more required Explain your opinion on the validity of statement
Posted by Dimpy Luthra 3 months ago
This statement is related to the merits and demerits of a partnership form of business organization.
Merits are:
Balanced decision making: The partners can oversee different functions according to their areas of expertise. Because an individual is not forced to handle different activities, this not only reduces the burden of work but also leads to fewer errors in judgements. As a consequence, decisions are likely to be more balanced.
Sharing of Risks: The risks involved in running a partnership firm are shared by all the partners. This reduces the anxiety, burden and stress on individual partners.
Demerits are:
Limited Resources: There is a restriction on the number of partners, and hence contribution in terms of capital investment is usually not sufficient to support large scale business operations. As a result, partnership firms face problems in expansion beyond a certain size.
Possibility of Conflicts: Partnership is run by a group of persons wherein decision-making authority is shared. The difference in opinion on some issues may lead to disputes between partners. Further, decisions of one partner are binding on other partners. Thus an unwise decision by someone may result in financial ruin for all others.
Posted by Divya Dalpatia 3 weeks, 5 days ago
Posted by Ahana Singh 2 weeks, 6 days ago
Posted by Asthika Bose 2 weeks ago
Posted by Khushi Saini 3 weeks, 2 days ago
Posted by Ruhi Patidar 2 weeks, 3 days ago
Posted by Divya Dalpatia 3 weeks, 5 days ago
Posted by Divya Dalpatia 3 weeks, 5 days ago
Posted by Anas Ansari 3 weeks, 1 day ago