Explain the types of Human Skeleton …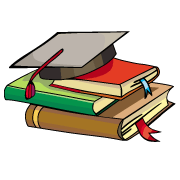 CBSE, JEE, NEET, CUET
Question Bank, Mock Tests, Exam Papers
NCERT Solutions, Sample Papers, Notes, Videos
Explain the types of Human Skeleton System.
Posted by Hsshsh Hzhz 11 months, 3 weeks ago
The bony skeleton is divided into 2 parts: the axial skeleton and the appendicular skeleton. The axial skeleton is the central core unit, consisting of the skull, vertebrae, ribs, and sternum. The appendicular skeleton comprises the bones of the extremities.
Posted by Dinesh Gudesar 1 week, 6 days ago
Posted by Dinesh Gudesar 1 month, 1 week ago
Posted by Anjali Tiwary 5 minutes ago
Posted by Tiger Devil 2 days, 10 hours ago
Posted by Hawa Das 1 month ago
Posted by Shini Keerthana 3 weeks, 4 days ago
Posted by Aku Thapa 3 weeks, 5 days ago
Posted by Arnav Nath 2 weeks, 3 days ago
Posted by Manita Chettri Manita Chettri 1 week, 4 days ago
Posted by Yogyata Sharma 2 weeks, 5 days ago