Read any newspaper for one week …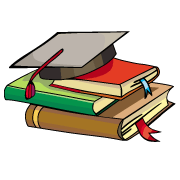 CBSE, JEE, NEET, CUET
Question Bank, Mock Tests, Exam Papers
NCERT Solutions, Sample Papers, Notes, Videos
Read any newspaper for one week and make clippings of news related to ongoing conflicts or wars. A group of five students could pool their clippings together and do the following: → Classify these conflicts by their location ( your state , India , outside India). → Find out the cause of each of these conflicts. How many of these are related to power sharing disputes? → Which of these conflicts could be resolved by working out power sharing arrangements?
Posted by Sakthi Vel 1 month, 3 weeks ago
CAUSE: The Russo-Ukrainian War is an ongoing war between Russia (together with pro-Russian separatist forces) and Ukraine. It began in February 2014 following the Ukrainian Revolution of Dignity, and initially focused on the status of Crimea and parts of the Donbas, internationally recognised as part of Ukraine.
The conflict is unlikely to be resolved for two reasons. First, the various sides' understandings of the sources of the conflict and the acceptable solutions remain far apart. Even though many in the West recognise that Russia is extremely unlikely to reverse its annexation of Crimea, and are prepared to accept that, recognising it officially and legitimising it will be much more difficult. That is even more true for the government of Ukraine. Assuming the territory is not to return to Ukraine, finding a way to legitimise Russia's annexation will be necessary for a complete resolution of the conflict, and it does not appear that many in the West or in Ukraine are near to finding that acceptable, in part because doing so might set a dangerous precedent. Second, the damage done to various relationships cannot easily be undone, even if there were the desire to do so (and that itself is questionable).
Posted by Shanu Yadav 1 day, 14 hours ago
Posted by Shanit Suhag 3 days, 23 hours ago
Posted by Harshit Drall 1 day, 6 hours ago
Posted by Aastha Vats 1 day, 2 hours ago
Posted by Bhavika Mukati 3 days, 22 hours ago
Posted by Karthu 😉 4 days, 1 hour ago
Posted by Prithvi Deora 3 days, 6 hours ago
Posted by Mehakpreet Kaur 2 days, 3 hours ago
Posted by Dipanshu Kalkal 4 days, 2 hours ago
Posted by Chandan Gouri 1 day, 1 hour ago