What led to the emergence kf …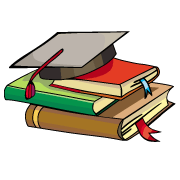 CBSE, JEE, NEET, CUET
Question Bank, Mock Tests, Exam Papers
NCERT Solutions, Sample Papers, Notes, Videos
What led to the emergence kf large Gonds kingdoms ?
Posted by Kamana Agrawal 1 month, 2 weeks ago
They expanded their kingdom by wedging war against the kingdoms of Chhutiyas and Koch-Hajo. (v) Gonds practised shifting cultivation, but Ahoms did not. They introduced new methods of rice cultivation. Similarities between Gonds and Ahoms: (i) Both were tribal people.
Posted by Tejal Sharma 1 week ago
Posted by Tirth Jitendra Patel 23 hours ago
Posted by Anurag Shukla 4 days, 23 hours ago
Posted by Geetha Chowdary 1 week, 1 day ago
Posted by Manisha Lunawat 3 hours ago
Posted by Bhavy Lohana 3 days, 3 hours ago
Posted by Aditya Kajari 2 days, 22 hours ago
Posted by Shivam Mishra 1 day, 11 hours ago
Posted by Sameer Kumar 6 days, 3 hours ago