Write the importance of forest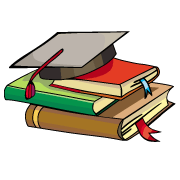 CBSE, JEE, NEET, CUET
Question Bank, Mock Tests, Exam Papers
NCERT Solutions, Sample Papers, Notes, Videos
Write the importance of forest
Posted by Samruddhi Kalamkar 2 months, 1 week ago
Forest 1 gives shelter for animals 2give for all living Haman being 3prevents soil erosion
1) It gives oxygen. 2) Are home to many tribes and animals. 3) It prevents soil erosion.
The importance of the forest is forest gives shelter to us gives wood and food for animals living in the forest and prevents soil erosin
Importance of forest: 1.Give oxygen for all living beings. 2.Gives shelter for animals. 3.Prevents soil erosion.
Posted by Sameer Kumar 6 days, 4 hours ago
Posted by Tirth Jitendra Patel 1 day, 1 hour ago
Posted by Tirth Jitendra Patel 1 day, 1 hour ago
Posted by Aditya Kajari 2 days, 23 hours ago
Posted by Tejal Sharma 1 week ago
Posted by Bhavy Lohana 3 days, 5 hours ago
Posted by Shivam Mishra 1 day, 12 hours ago
Posted by Manisha Lunawat 5 hours ago
Posted by Geetha Chowdary 1 week, 1 day ago
Posted by Anurag Shukla 5 days ago