What problems were faced by landlords …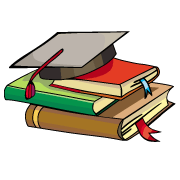 CBSE, JEE, NEET, CUET
Question Bank, Mock Tests, Exam Papers
NCERT Solutions, Sample Papers, Notes, Videos
What problems were faced by landlords while paying revenue to British companies in permanent settlement?
Posted by Prince Kumar Sah 1 month, 1 week ago
The Permanent Settlement achieved an unfriendly impact on the Zamindars. A large number of them couldn't understand or gather the land income from the occupants and subsequently couldn't pay the cash to the public authority in time thus their properties were sold.
Posted by Prem Singh 1 day, 9 hours ago
Posted by Reya Chettri 3 weeks ago
Posted by Kumar Om Bineet 3 weeks, 1 day ago
Posted by Abhit Rathi 1 month ago
Posted by Mahatso Chiba 3 weeks, 4 days ago
Posted by Jasmine Akhtar 3 weeks, 4 days ago
Posted by Bg々Gang Army 4 weeks ago
Posted by Sangay Tsering 1 month ago
Posted by Assaulter Ff 1 month, 1 week ago